I think the time has finally come, because we have a Houdini on our hands. To be real, I kind of suck at swaddling. You'd think that by kid #2, I'd be almost pro level, but no. I wrap her up like a delicate flower and 4 seconds later, arms are out. I've gotten a bit better (especially with these swaddles), but she still busts out of it within a couple of minutes. The swaddle escape artist is not due to my lack of skills, however. Because, the Pilot will swoop in like a proficient swaddle artist and lock.it.down, and she's still getting out.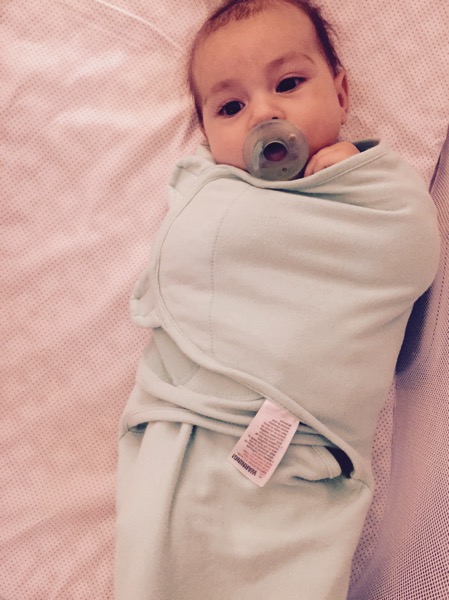 Usually, this would be NBD, but the hands are driving her crazy. She'll cry as she repeatedly smacks herself in the face. It's time for the swaddle to go. Not only is she obviously over it, but she's getting really close to rolling over. it's also time to transition to the crib, because she's too long for the bassinet. My dreams of having her sleep next to us (for fear of choking again) until college are being squashed.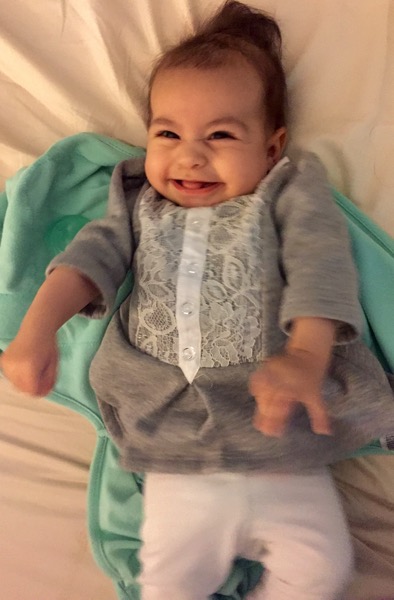 I'd love to hear any of your tips for breaking the swaddle! I looked into the Merlin's Magic jumpsuit, but I think it will be too hot for her. She already runs pretty warm, and with the heater on at night, I don't want her to be too hot. With Liv, we went cold turkey, and tried with P and it did not work. Maybe one arm at a time?
Also, I'd love to hear what any fellow reflux mamas did for the crib transition. She still has to be elevated a little bit, but I'm worried she'll slide down to the bottom of the crib.
xoxo!
G