After a night of partying and piñata-smashing, I hit the snooze button a couple [more] times this morning. After making breakfast for the birthday boy and he left for work, I made some pumpkin oats.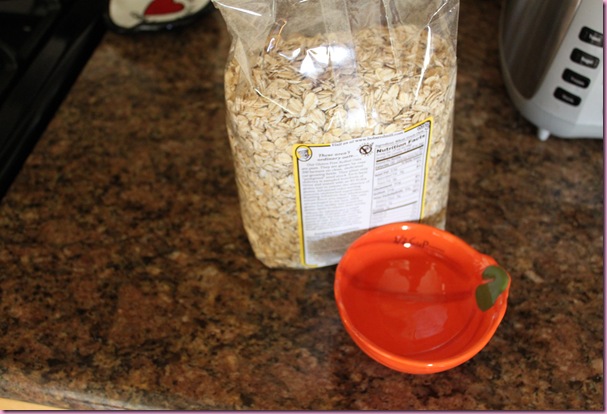 (Love that the 1/2 C scoop is a pumpkin!) Since it's a special occasion –even though I'd do this on any random Monday- breakfast included chocolate: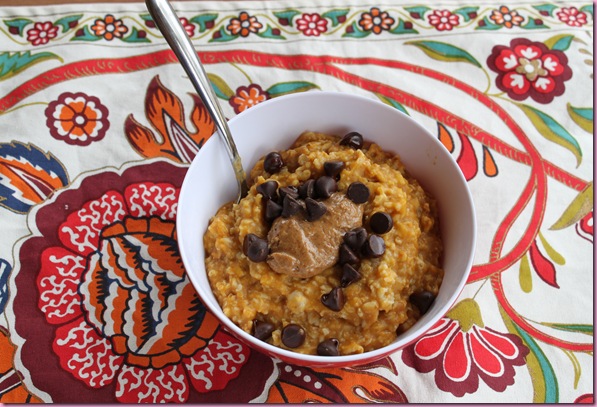 -1/2 C oats
-1/2 C pumpkin
-almond milk to thin it out
-cinnamon, nutmeg, vanilla, stevia
-1/2 T almond butter
-chocolate chips.. which melted beautifully into the oats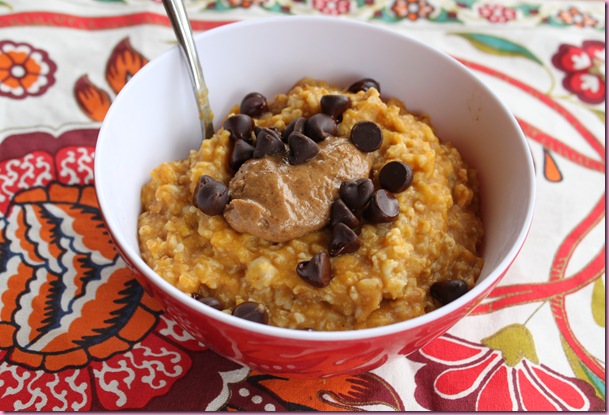 It was a gloriously productive Monday over here: catching up on emails and pieces I've needed to send out (almost there!), cardio, and verrrrrry last-minute birthday fairy errands.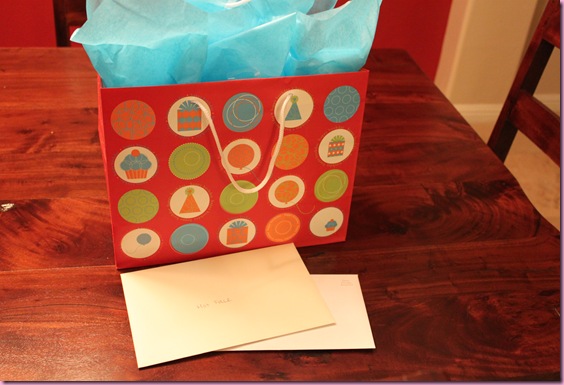 We always get each other two cards: one goofy/funny one and one lovey/sappy one <3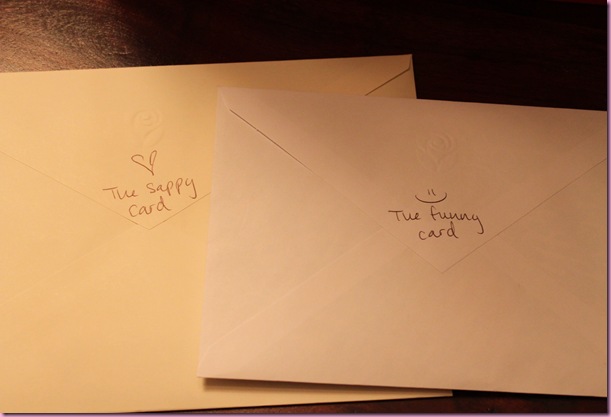 Lunch was leftover quinoa –even better the next day- atop salad greens with lots of goat cheese :)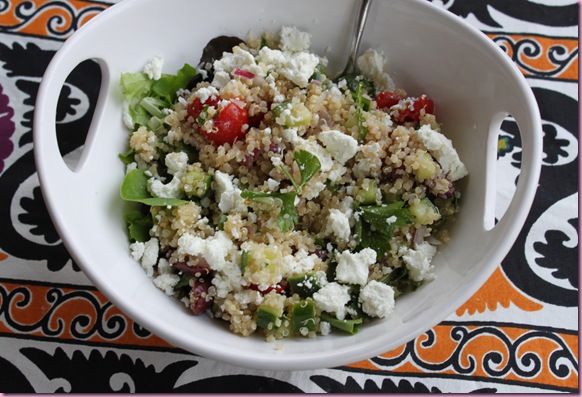 Bella and I always eat lunch on the patio together. It's a nice break from the iPhone and computer, so I just sit outside, enjoy my lunch, and Bella finds a sunny spot to lay in.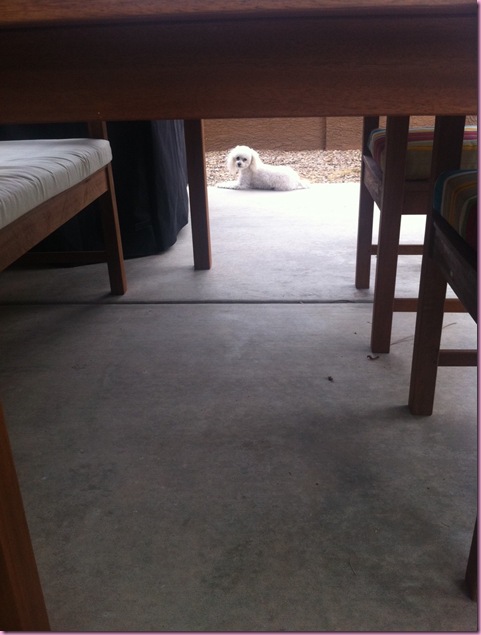 The Pilot just got home from work, so he's going to open his gifts and then we're off to dinner.
Enjoy your night and I'll see ya in the morning!
xoxo
Gina
Something to read:
–Jack-o-lantern bell peppers! (these look AWESOME)
–Yoga and stretching help chronic back pain
–Quick and easy post-workout meals
Something to talk about: Guess what's already started? Plans for this year's Winter Shape Up! I really want to have it as organized, effective and amazing as possible, so I'm starting to map things out before the holiday insanity begins. If you've done any of my Shape Up plans before, please let me know your likes/dislikes so that the 2012 WSU can be the best one yet!! More recipes, meal planning, videos, at-home workouts, PDF or printable versions, please let me know what you'd like to see. [The plan will launch Monday, January 16]