Easy and delicious gluten-free crepes
It's been wayyyyy too long….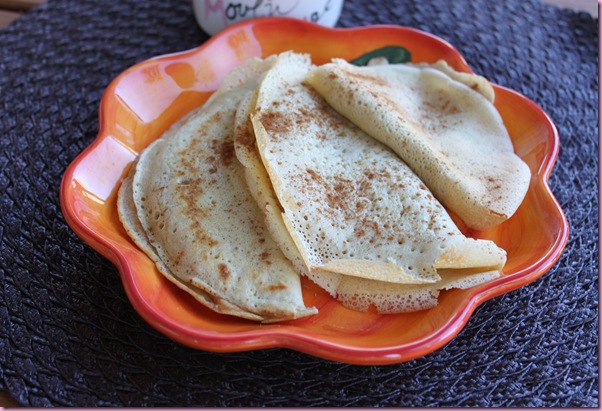 The return of crepes! I got a link back yesterday from a friend who made these, and I can't believe I forgot about them for so long. I'm definitely a creature of habit when it comes to breakfast, and go through phases where I rotate between 3 or so things.
So I busted out the Vitamix: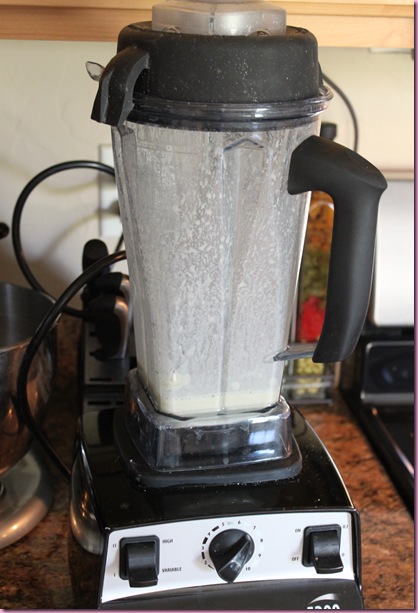 and made some crepes, along with pumpkin protein fluff.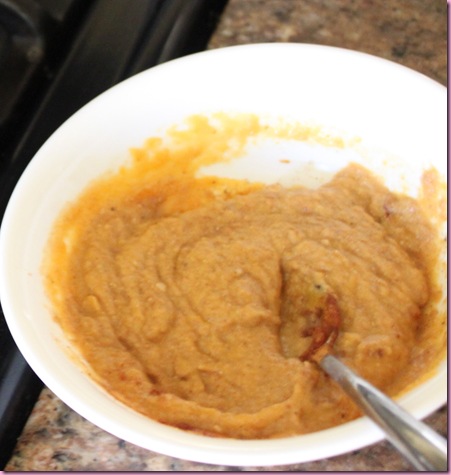 Pumpkin protein fluff

In a bowl, combine:

-1 T almond butter or nut butter of choice

-1 T pumpkin puree

-1/2 scoop vanilla protein powder

-1/8 C milk of choice (+ more as needed to thin it out)

Heat for 30 seconds in the microwave, stir and add Stevia or honey, cinnamon and nutmeg
It was the perfect crepe filling 🙂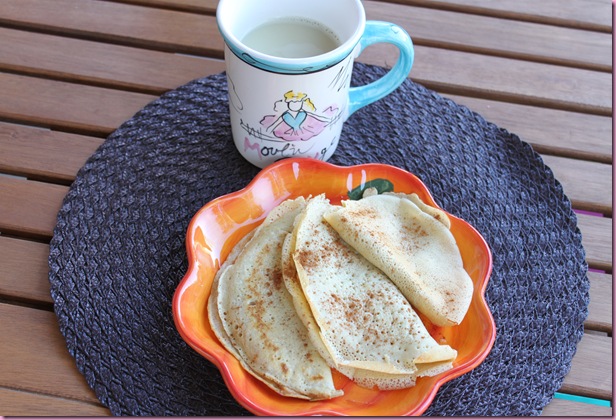 [Along with peppermint almond milk]
This morning, I'm off to the gym and then picking up ingredients for a fun and healthy Halloween treat- if it's a success, the recipe will be up tomorrow or Thursday 🙂
Bella will be snoozing, per usual.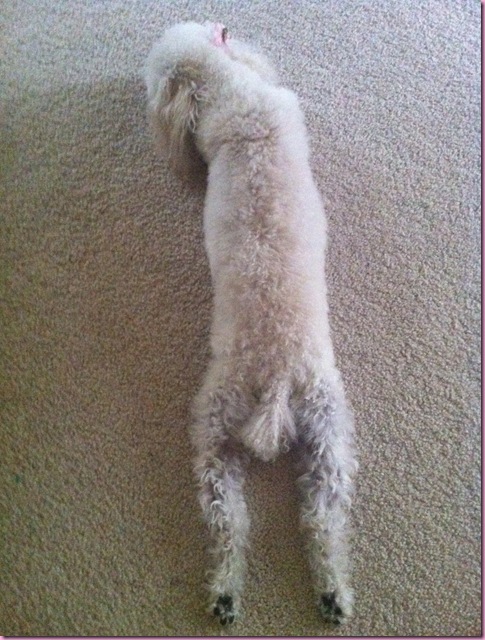 Enjoy your day and I'll see ya later!
xoxo
Gina
Something to talk about: What's in your breakfast rotation? Are you a creature of habit, too?
Something to do: Have time for a quickie? Oh yeah you do 😉
Bust out this quick and crazy 5-minute workout during a break –your co-workers will be amazed- or in between catching up on the DVR tonight. No equipment necessary.
[As always, check with your doc before making any fitness changes]
-Jog in place, 2 minutes

-Jumping jacks, 30 seconds

-Plie squat low, then jump and bring legs together and arms straight up (like a squat jack), 30 seconds

-Plie squat pulse- hold the plie squat and pulse for 15 reps, lift your right heel up and pulse for 15 reps, left heel up (15) both heels up (15)

-Mountain climbers (keep your core TIGHT), 30 seconds

-Push-ups, 30 seconds