It's gotta be 105degrees in here
Hey everyone! Hope your weekend is wrapping up nicely 😀
Thanks so much for all of your lovely compliments on last night's dinner fest. To those of you that asked: the place settings are from Pier 1. My dadoo and stepmom sent them to us and I LOVE them 🙂
So today was a cleaning extravaganza.
I prepared for the insanity by having a super satisfying breakfast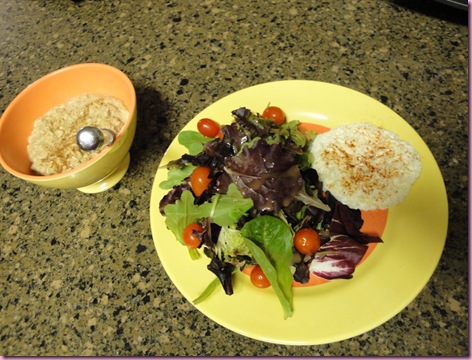 Oatmeal cooked in water with cinnamon and 1 scoop Sun Warrior, salad with balsamic and a 2 egg white puff.
I love salad for breakfast 🙂
We cleaned upstairs for most of the day, and then I hit up the gym for a training appointment and 40 minutes on the elliptical.
Lunch was lasagna leftovers, which taste even more amazing the next day.
I'm off to make some dinner and get the Winter Shape Up post ready for publishing, but here's some FUN news!
Remember when I went to culinary school?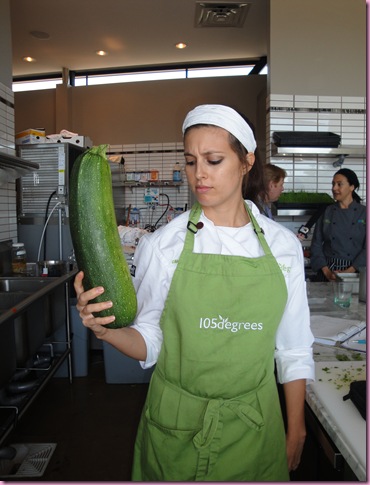 Well, I'm featured in this weeks 105degrees Raw Food Daily eNews!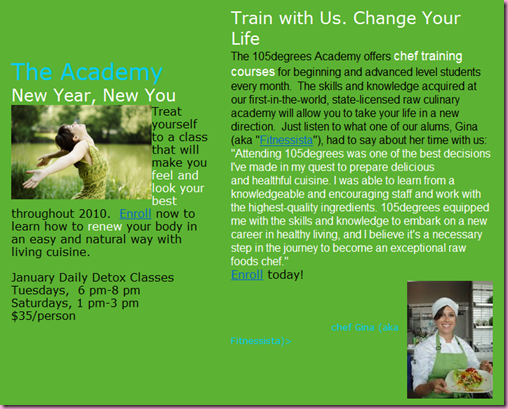 Fun, huh?!
I'll post the link for ya'll when it goes up 🙂
Time to get some foodie. See ya tomorrow with the Winter Shape Up!
xoxo,
Gina
Today's tip: Freeze raw fish in a baggie with water. The water with keep oxygen from getting to the fish and prevents freezer burn! Baller.