Hey everyone! Happy Sunday 🙂 Hope you're having a good morning afternoon. The pilot and I slept in quite a bit today, but last night's dinner party was a success.
While I was prepping everything, I wore my POM apron.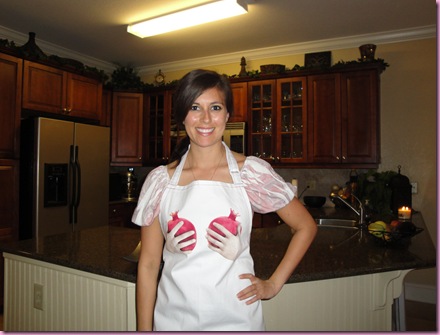 Set out the appetizer plates: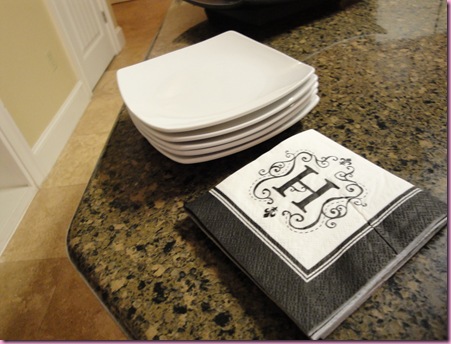 And the row of appetizers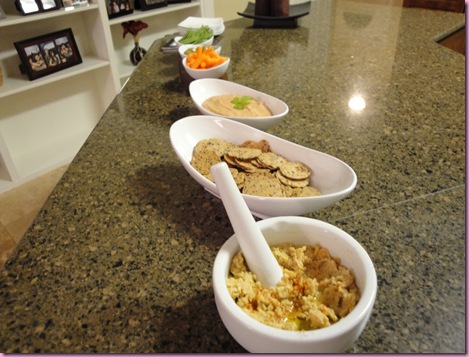 Hummus, smashed up in the mortar and pestle (Opa style!) with garlic, cumin, cayenne, awesome extra virgin olive oil, sea salt and tahini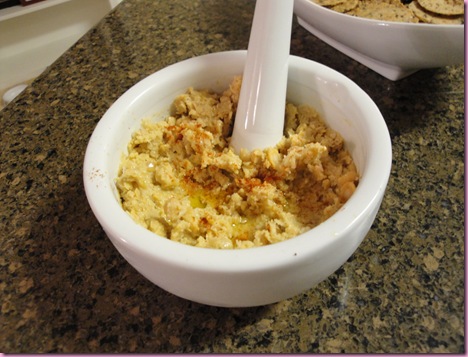 With bleu-cheese stuffed olives, carrots and snap peas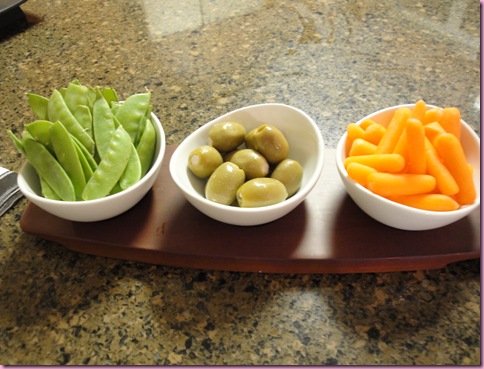 Tuscan White Bean Dip (using a little on the canned liquid to thin it out, instead of the plain yogurt)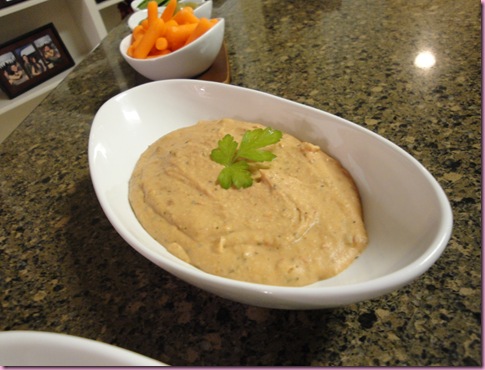 Crack, for dipping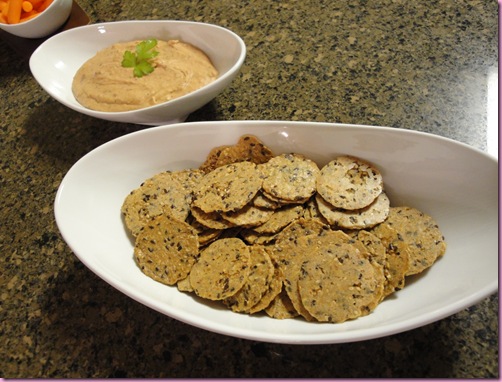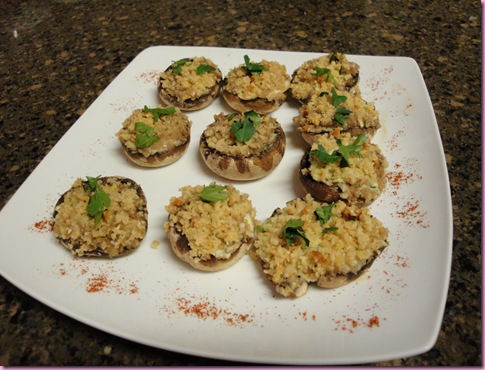 (used millet bread instead of regular sandwich bread, to make them gluten-free)
The salad was mixed organic greens, with anjou pears, crumbled goat cheese, rawnola, and Organicville agave-sweetened balsamic dressing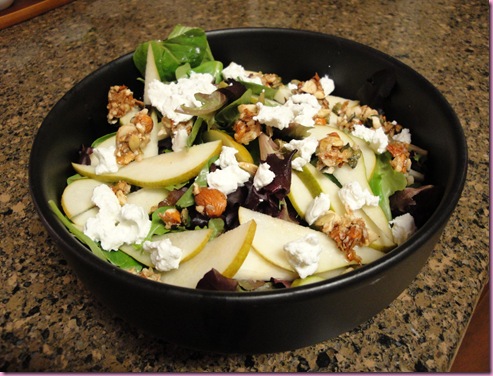 Table setting: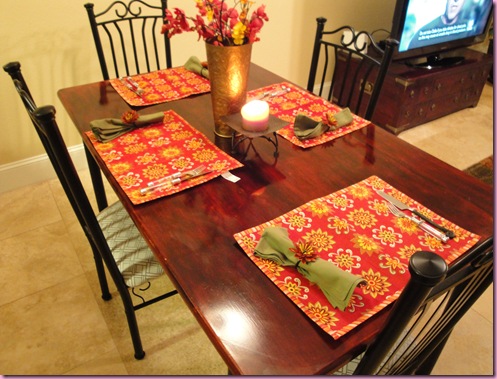 The guys' lasagna and the girls' lasagna (using goat cheese instead of ricotta for the butternut squash lasagna)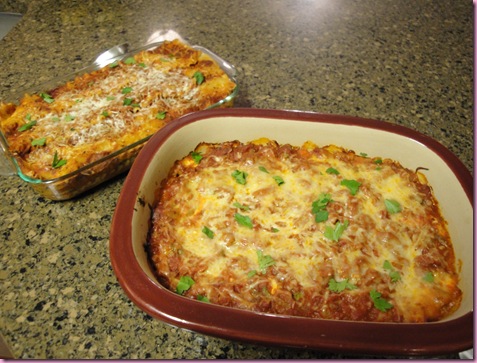 My plate and bowl: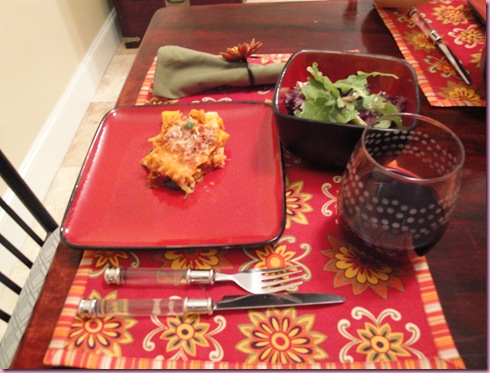 (x2… so good)
And the best part: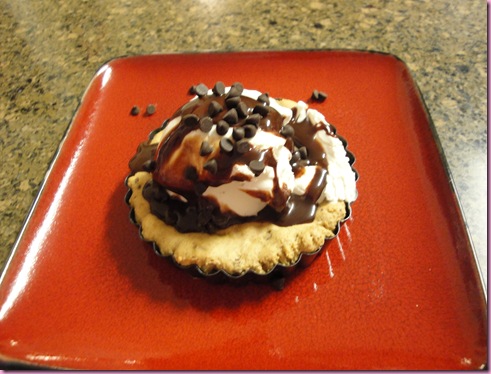 (Vegan gluten-free almond butter chocolate chip cookies for the girls with coconut bliss vanilla ice cream, vegan chocolate chips, and alaska organic vegan chocolate syrup.. the boys had Pillsbury chocolate chunk cookies with Ben and Jerry ice cream)
PIZOOKIE!
Pizookie! Pizookie! Pizooooooooookie!!!!
So as you can see, it was a foodgasmic night with wonderful company 🙂
The pilot and I are going to make breakfast and then start cleaning the disaster that is our upstairs. We never caught up after our Gatlinburg vacay and then went to Tucson, so it's time to make it spic and span 🙂
I'll be finishing the Winter Shape Up workouts today (launches TOMORROW am!) and also filming a Zumba video.
See ya for dinner 😀
xoxo,
Gina