Hey hey hey 🙂 Happy Monday! Hope you're having a great morning <3
The little sisters are happy to be reunited.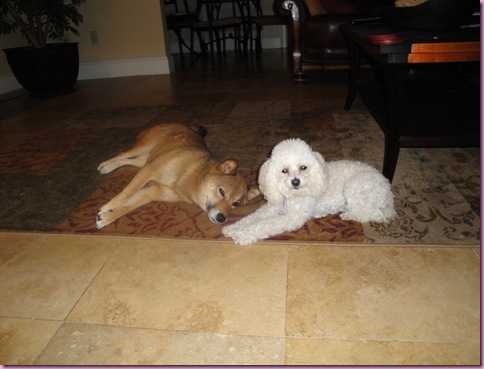 I was so excited to pick up Vies! She jumped up and kissed me on the mouth, haha. Viesa smells like a corn chip from being at the kennel (they play outside a lot), so I think both puppers may be getting baths today 😀
For dinner last night, I couldn't wait to made some homemade food and copious veggies after my week of restaurant dining.
I had some Curry Cod and Garlic Veggies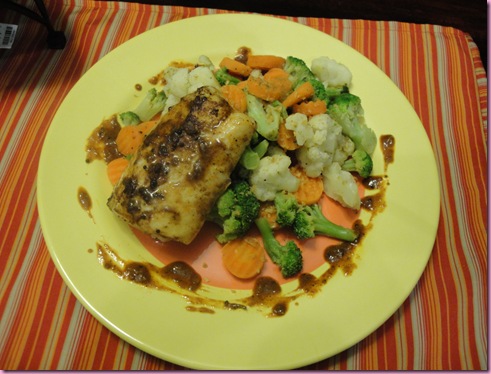 The star of the show was THIS: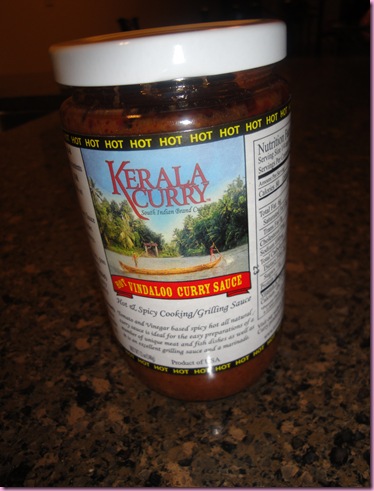 #1 way to get me to buy anything?? Just put HOT HOT HOT HOT all over the label 😀 It was almost like a dare… so I took it 😉
The second star of the show was this: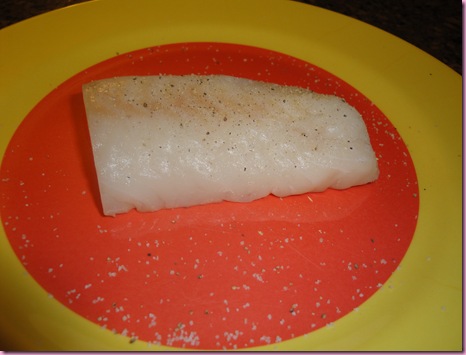 Wild-caught cod from Whole Paycheck (I say that lovingly—I adore Whole Foods), seasoned with salt and pepper.
Said cod was coated in the Kerala Curry sauce and, pan-seared and baked to perfection in the oven.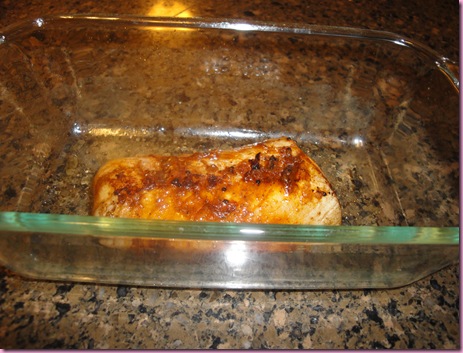 For the vegetables, I broke out this garlicky goodness (courtesy of the Garlic Gold peeps)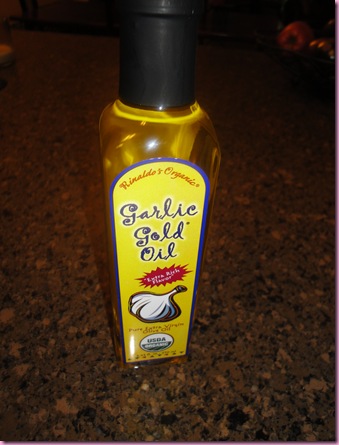 Um, WOW.
As soon as that oil hit the pan, my house was flooded with a beautiful garlic aroma. *Le sigh* I just love garlic.. it makes everything delicious 🙂 And gives ya wicked dragon breath.. but so, so worth it 😉
I also used some of these guys to top the veggies with: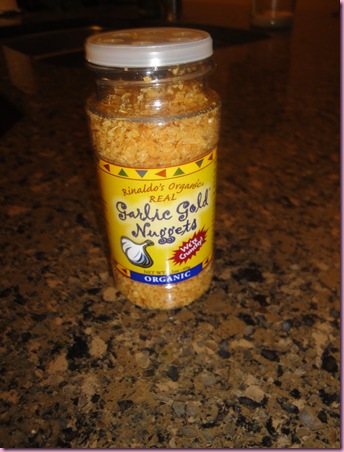 Crunchy little garlic bits.
I had a few palm-fulls whilst cooking: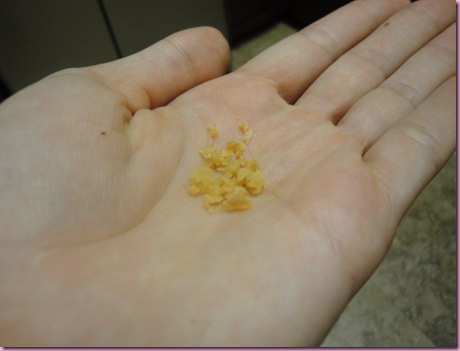 I can see myself sprinkling these bad Johnnies all over everything in the near future 🙂
Feast time: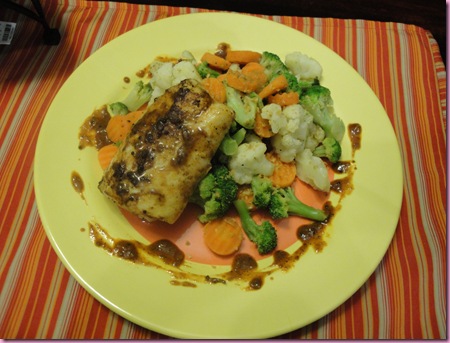 Amazin'. The curry ended up being quite spicy, but I could totally handle it. Take that, sauce 🙂
I spent the rest of the night doing laundry (blahhhh) and unpacking (double blah) and choreographing Zumba dances (wahoo!).
This morning, I'm about to take the puppers out and do the Insanity workout Fit Test. Let's see what the hyphy is all about 😀
See ya this afternoon with a fun raw dessert!
xoxo
Gina
**If you've been needing a yoga mat, they're on promo this week in my OpenSky store—$5 off and the least expensive on the web. Check it out if you're interested (coupon code is: 5ForYoga), and you can read my review of the mat *here*.
A worthy cause: I didn't write about this on the bloggy (because I try to keep some personal things, well, personal) but last year, my aunt had cancer. Twice. The crazy thing is that she is the healthiest person I know- she eats so well, teaches aerobics and ran the Disney marathon. Just goes to show that sadly, things like this can be beyond our control. I didn't tell ya'll the situation but asked you to pray for her…and she kicked cancer's booty.
Well, last week we got some heartbreaking news… her mom has been diagnosed with leukemia. Just like her daughter, I know she'll fight it like a champ. They're both such strong women, it blows my mind.
My aunt is doing the Relay For Life for her mom, and her personal relay page can be found *here* . Right now she's at $220 and her goal is $500. If any of ya'll would like to donate today's latte money to a worthy cause, I know she would appreciate it so mucho <3