Hi everyone! How's your day been? Hope your weekend is winding down nicely 🙂 Bella and I just got back to Valdizzy! It was sad to leave beautiful Orlando, but home always feels so good after being away.
There have been two poodles in my day.
#1.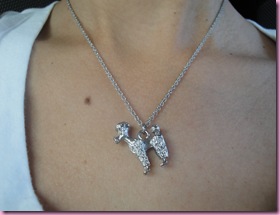 A Bella necklace! From Forever21- I had to get it 😀
#2.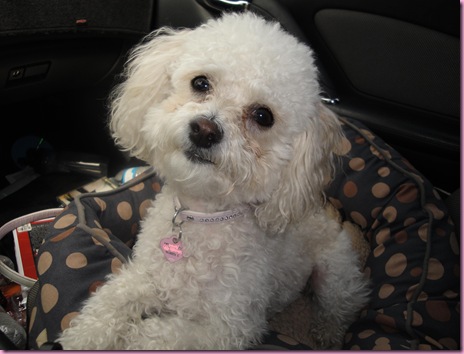 The heart-stealer herself 😉
Some of today's eats: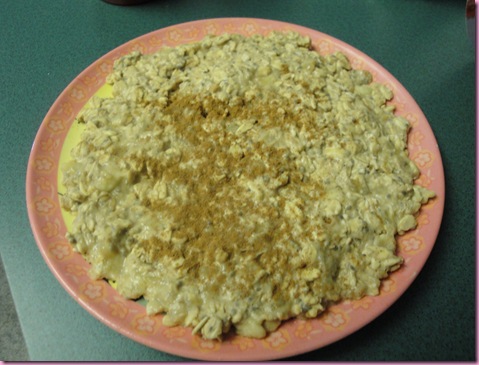 Larabar: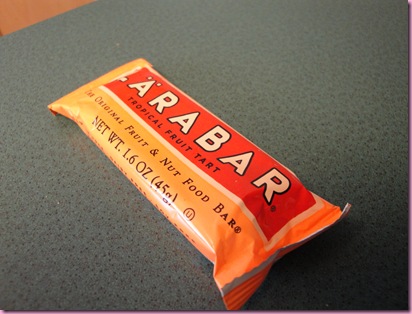 Apple: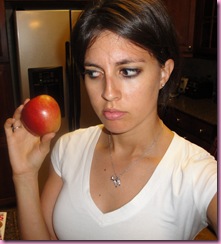 I was stoked to see that there were some goodies waiting for me at the casa 😀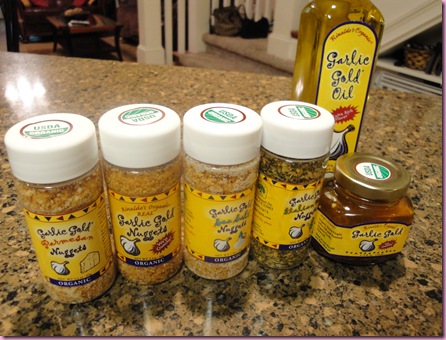 A plethora of garlicky glory from the Garlic Gold peeps
and
THIS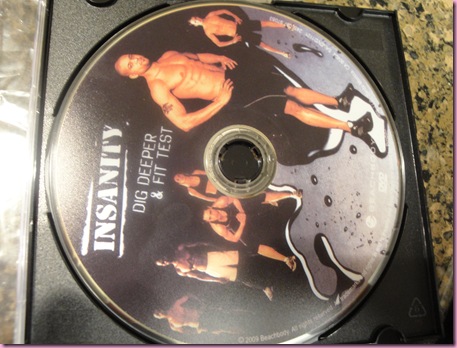 The fit test for the Insanity workout. My friend Ashley left it for me and I plan on giving it the ol' college try in the morning 🙂 Have any of you guys done the Insanity workout??
I'm dreading unpacking this monstrosity: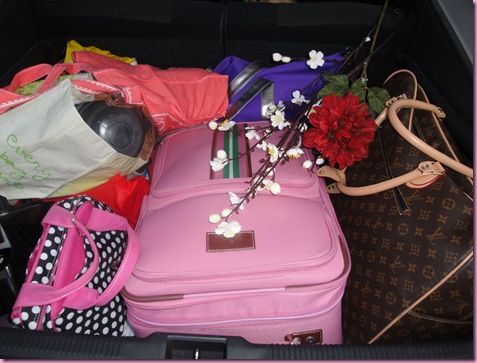 Even though I already found a home for the flowers. Priorities, right? 😉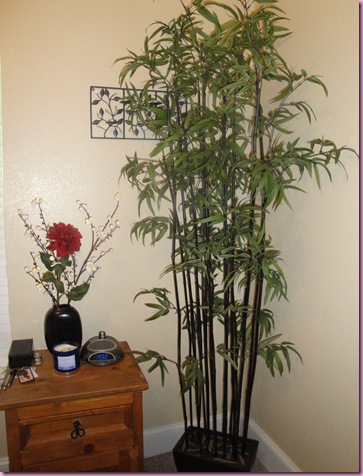 Off to pick up Viesa and make something Garlicky for dinner 😀
xoxo
Gina
Something to talk about:  Do you have any vacays coming up this summer?? Tell me about your future travels! Or are you planning a stay-cation? (Relaxing at home can be just as baller, or even more relaxing than going out of town). I'll be off to Vegas next week and then the Bahamas in May (CAN'T WAIT!) 😀