My Moonie Pie + Roons For a Cause
Hey guys! How's your day going?? I am blown away by your amazing donations to my aunt's relay page—thank you so much <3  (More info + Roons For a Cause at the bottom of this post)
So today, I had a little bit fun with Heather's Moonie Pie Challenge. 🙂
Behold, the Almond Butter Crunch Moonie Pie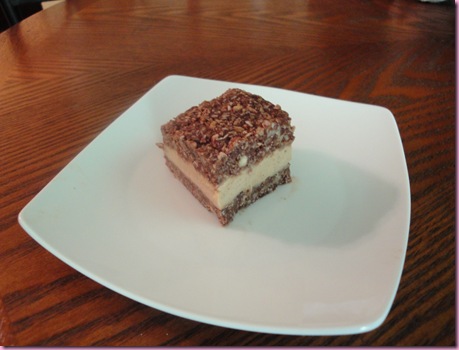 (I still have to cover it with raw chocolate ganache, but they're in the freezer waiting to be frosted!)
Edited to say: Here's the finished version!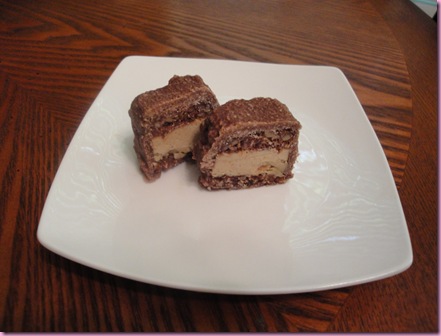 The gist of the Moon Pie Challenge is that you purchase Heather's ebook (which has the recipe), make your own variation of it, and post about it on the blog.
I couldn't wait to get started 😀
First, I put the cashews and dates to soak: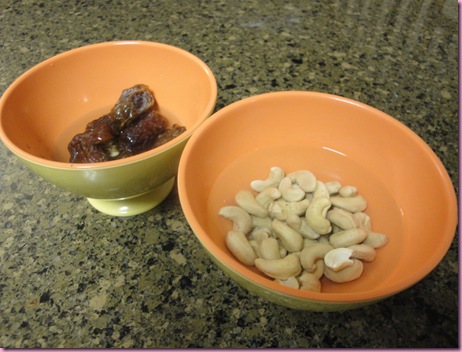 Then made the dough: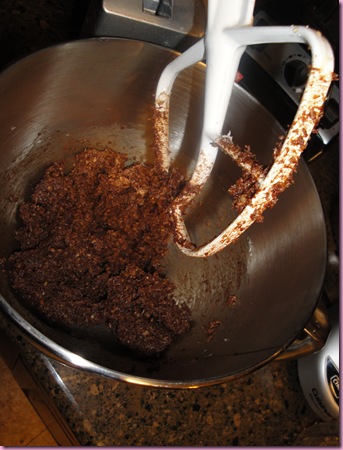 I added in some coconut flakes to give it some "crunch" and made the bottom layer.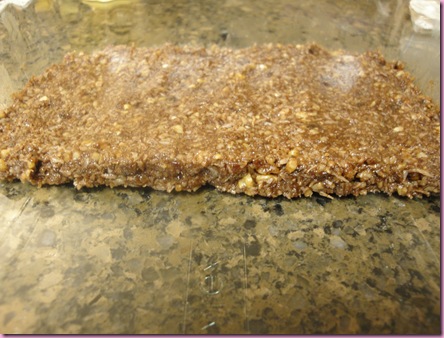 Next, the almond butter "fluff" (added 3 T almond butter, 1/2 T nutritional yeast and nixed the lecithin)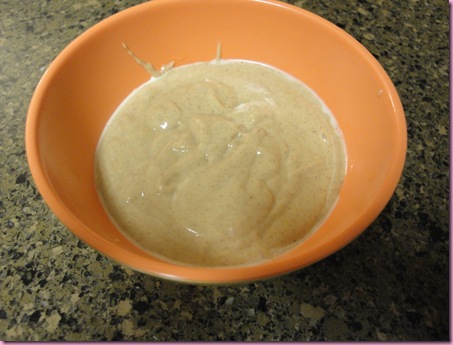 2nd layer of goodness: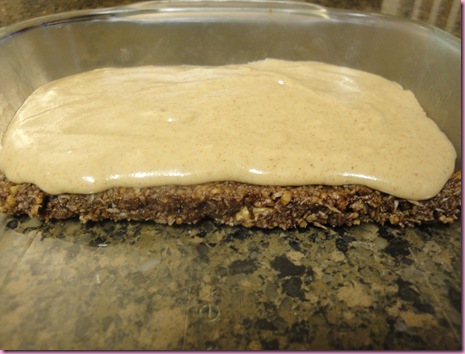 3rd layer: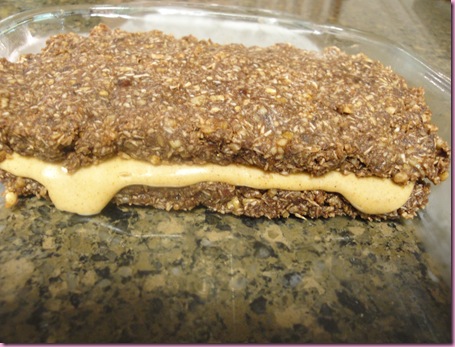 Ridiculous, right?? 😀
All cut up: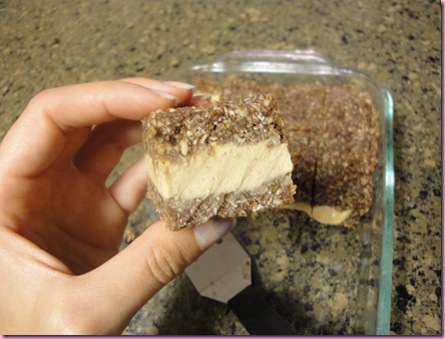 If you're wondering if I had any, I think we all know what the answer to that is 😉 Quality control is muy importante.
Today has actually been a super productive day. I moved all of the furniture out of one of the guest rooms (by MYSELF. I feel like a little hardcore, haha) so Ashley and I have room to do the Insanity workouts in there. I did the Fit Test today (which made me feel extremely out of shape, but it was a lot of fun!) and also took the puppers on a base trail walk.
I even gave corn chip a bath: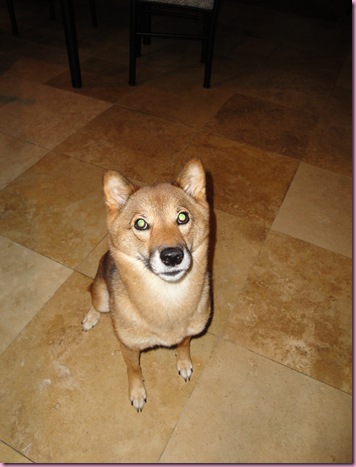 She smells like a baby coconut now 🙂
Time to head to work for a little while and then teach Zumba.
Enjoy the rest of your day!
xoxo,
Gina
Roons for a Cause: Your amazing donations to my aunt's Relay page brought me to tears earlier (I'm a giant mush, but that still says a lot!)- thank you <3 I am so grateful to those of you who donated to my aunt's cause, that I thought it would be fun to send one of ya'll a batch of macaroons. If you donated to her relay for life page, forward me a copy of your receipt and I'll pick one random macaroon winner tomorrow at midnight. $5 donations will get one entry and $10 will get two entries 😀 The amazing thing is that 100% of these proceeds are going to an amazing cause. If you'd like to donate and possible get some macaroons sent your way, please make a small donation *here* and forward the receipt to fitnessista at gmail dot com to be entered. THANK YOU!!! <3