After teaching today, I was ready for a giant Oregano's salad.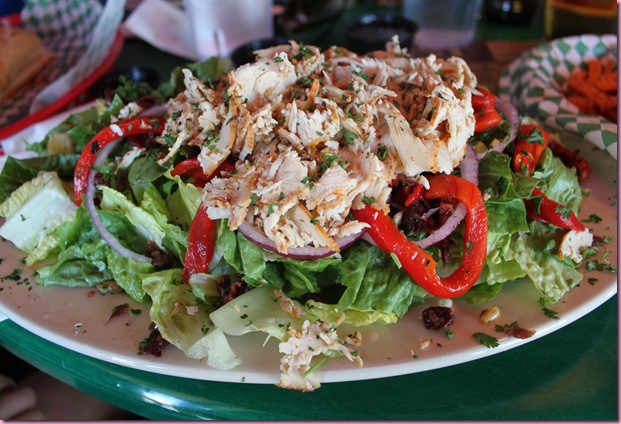 Not just a "someone got heavy-handed with the lettuce" salad.. a "feed a family of 4" salad.
Except the family of 4 was my face.
Chicken, romaine, pine nuts, sundried tomatoes, kalamata olives, roasted red peppers, soaked raisins (my favorite part) and balsamic dressing
It was the kind of salad that you can eat for a half hour, but it doesn't look like you made a dent in it.
My fry destruction was a little more obvious…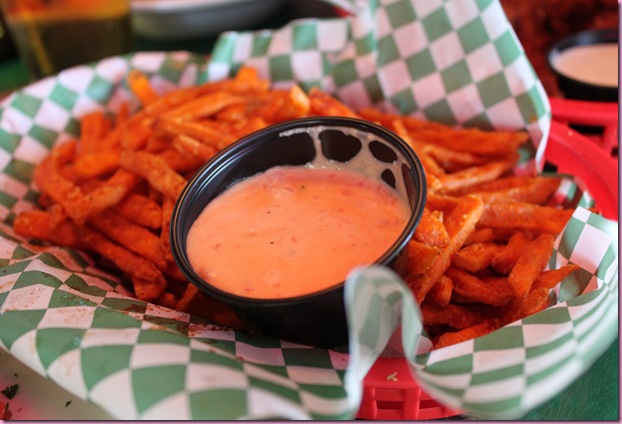 and I shared them with the wing man: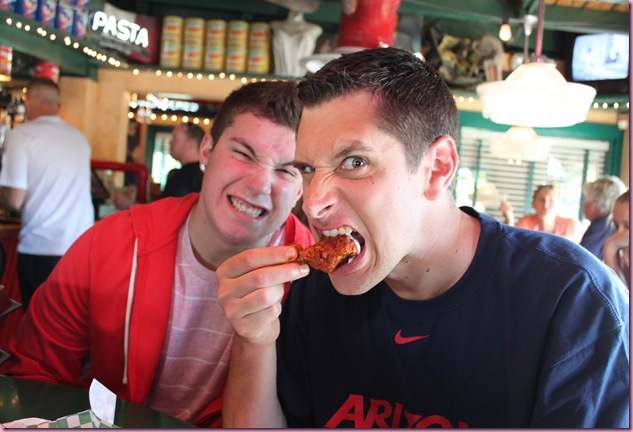 Since we were all there to celebrate Trevor's birthday, madre made one of the most legendary cakes I've ever seen.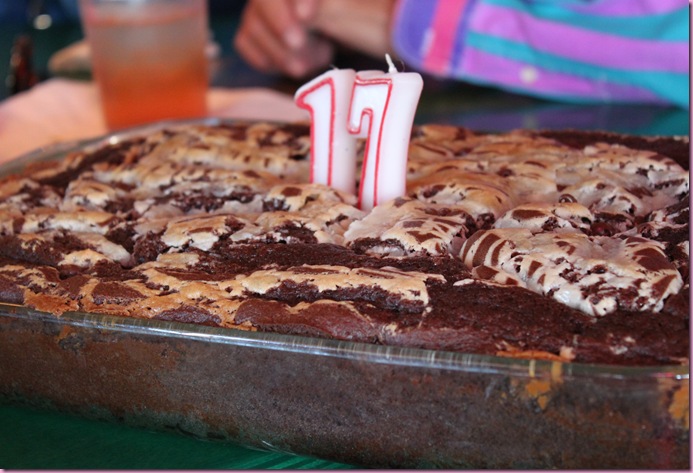 It's called an Earthquake Cake, and if you've never heard of it –I hadn't, until Kyle gave me the down low- here's what it consists of:
coconut on the bottom
topped with chocolate chips
topped with pecans
topped with chocolate cake batter
topped with a mixture of butter, confectioner's sugar and cream cheese poured on top
Um, yeah.
Even though I was stuffed, I had to try a couple of bites- it was incredible.
After dinner, the family went to the fair, and I came home to stay with Livi since it was time for her to go to bed and I'm pretty exhausted from the day.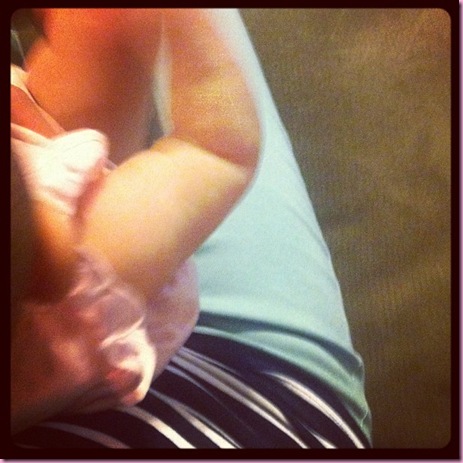 She's a fun Saturday night date, even though she crashes super early 😉
The Pilot said he'd take lots of pics. Kyle said, "I'm not leaving the fair until I throw up from a ride."
So there ya go.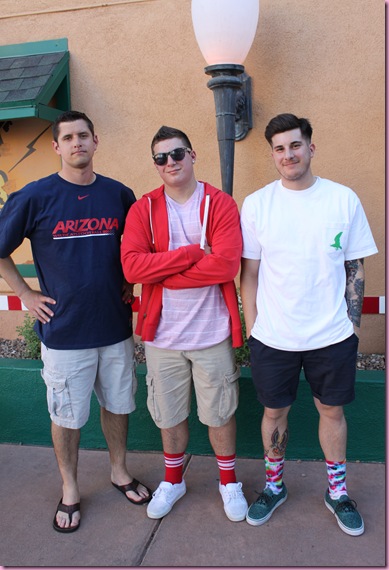 (My mom has already texted me pics of the Pilot getting on a ride with my Uncle G and eating fried cheesecake. Maybe Kyle's wishes will come true…)
Some friends and I were thinking of hitting up a Zumbathon tomorrow, but decided on hot yoga instead. It will be my first time in a YEAR!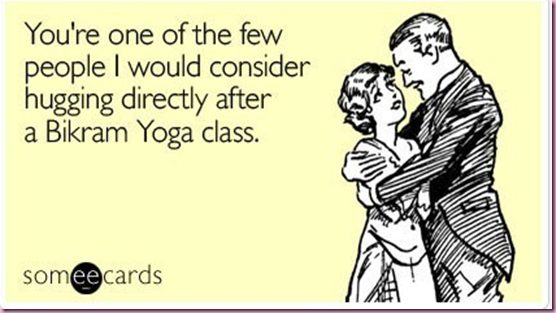 Hope you're enjoying the weekend so far <3
xoxo
Gina
Something to talk about: Do you like amusement parks/roller coasters? Any funny stories to share? I love the ride "The Zipper." It's rickety and you flip around.. I'm always convinced the cage door is going to flip open at any second and pretty sure you can hear screws coming out of the ride while you're on it.
I'll never forget the roller coaster at Wild Adventures in Valdosta. There are ENORMOUS alligators in the body of water underneath the roller coaster. So on top of any fear for the ride, there's the additional worry of potentially being eaten by reptiles.