There's a serious almond butter drought in our house.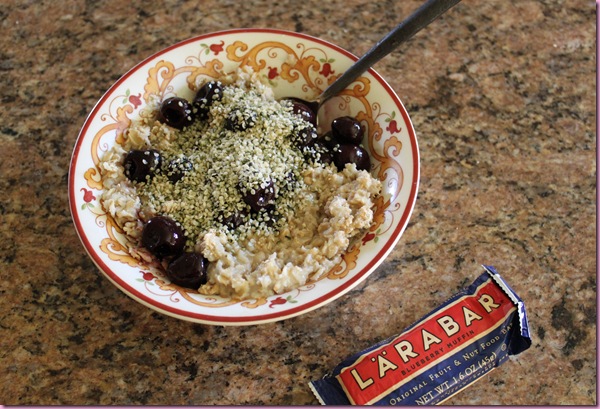 Hemp seeds filled the void for today, but thank goodness the Pilot is making a grocery run for some necessities while I'm back at work. When you go through at least a jar a week, it's smart to have backup. I made a rookie mistake at TJs last week 😉
Last night, we stayed up, drank hot cocoa and watched Taken. We've seen it before, but a couple of things in the movie always seem to stick with me for a couple of days:
1) Liam Neeson is a badass.
2) I end up disturbed that stuff like that actually happens.
This morning, I taught a couple of classes  –beginning aerobics, weights/cardio- monitored the weight room, and just came home to grab a quick lunch and my Zumba stuff.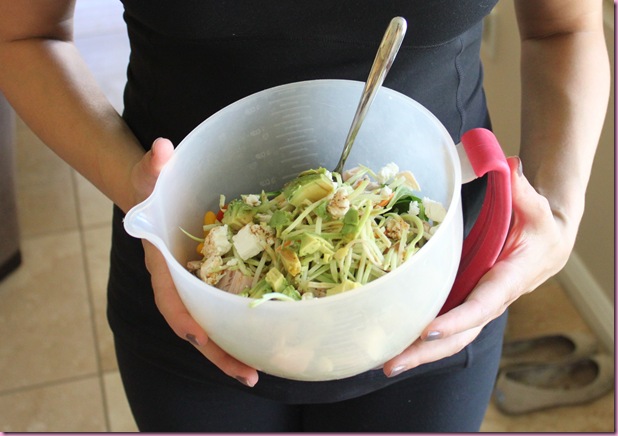 Beast with spinach, broccoli slaw, goat cheese, avocado, turkey, tomatoes and balsamic vinaigrette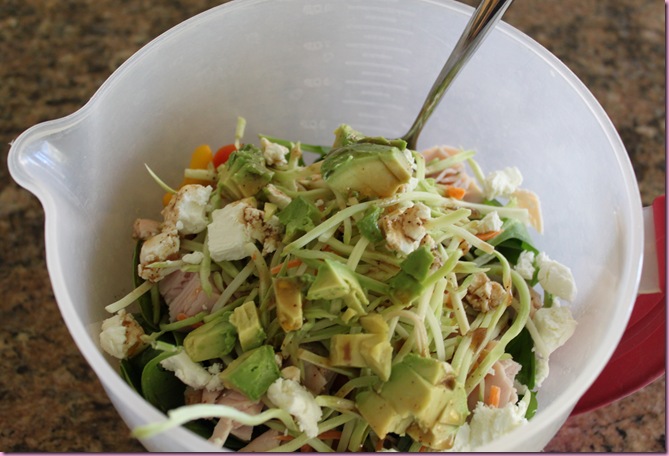 Zumba is going to be crazy today –I can't wait-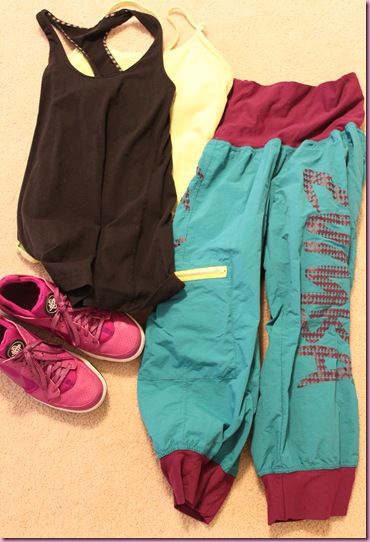 and after class, I get to don my Baywatch costume and assist the pool workout. I might have to jump in and doggy paddle around.
Hope you're having a very happy Saturday!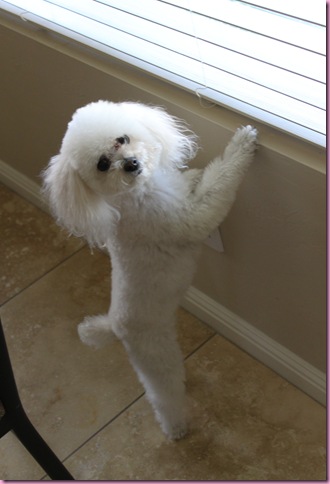 xoxo
Gina
Happy Birthday, Trev! We love you 🙂
Something to do:
Try your next set of get ups on a Bosu balance trainer:
It's a great way to add a little extra zing to traditional get ups 🙂
Something to talk about: What are 5 things you always have to have on hand? If we have almond butter, almond milk, oats, salad stuff and eggs, I'm a happy kid.