Hi friends! How was your weekend? Hope you had a wonderful one. Ours was filled with lots of chores (moving is a blast <— not at all) but lots of pre-holiday fun and activities as a fam. I like to think that we still did it up right, and are saying "see ya soon" to a beloved place in the best way possible.
The fun started off with Livi's school Christmas play (the BEST), and then we headed off for a little staycation at the Hotel Del Coronado.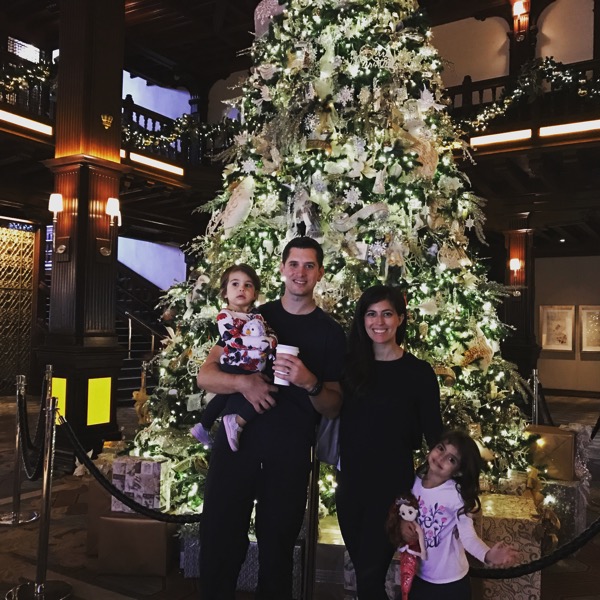 We were fortunate to stay at the Del over the summer, and I was so thankful when they offered to host us again for another quick getaway. It's by far one of our favorite hotels, and I'm always blown away by it's elegance and amenities. You can read more about the history of the Del here, but it's where they filmed pieces of Some Like It Hot and they even have their very own ghost. (I haven't told Liv about that part haha.) She has been talking about the Del ever since our last staycation, so needless to say, she was thrilled when I told her we were going back.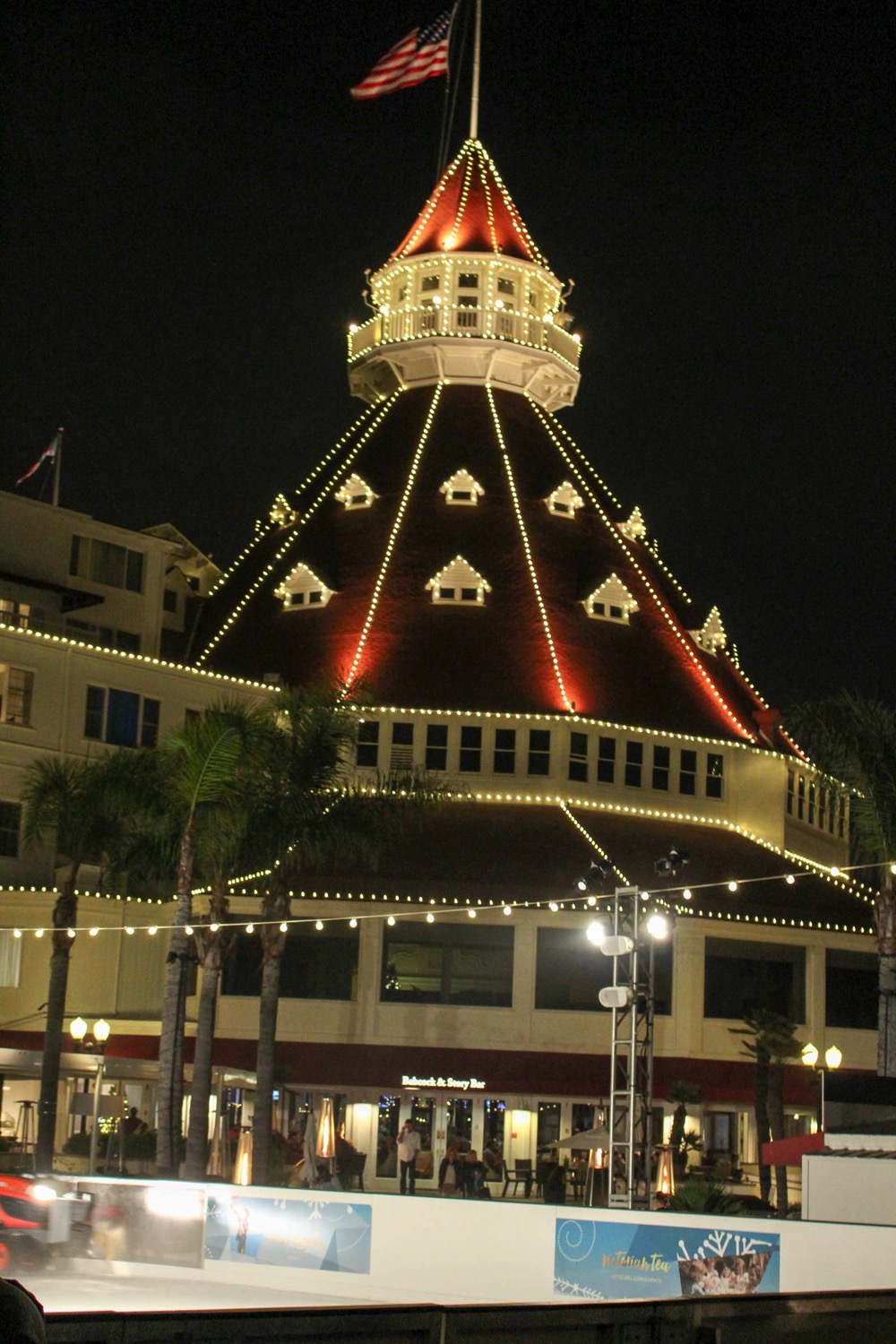 There's obviously a lot to do there during the summer, as it's situated right on the water and has a gorgeous lawn for movie screenings, but I was curious to see how it would be different during the winter.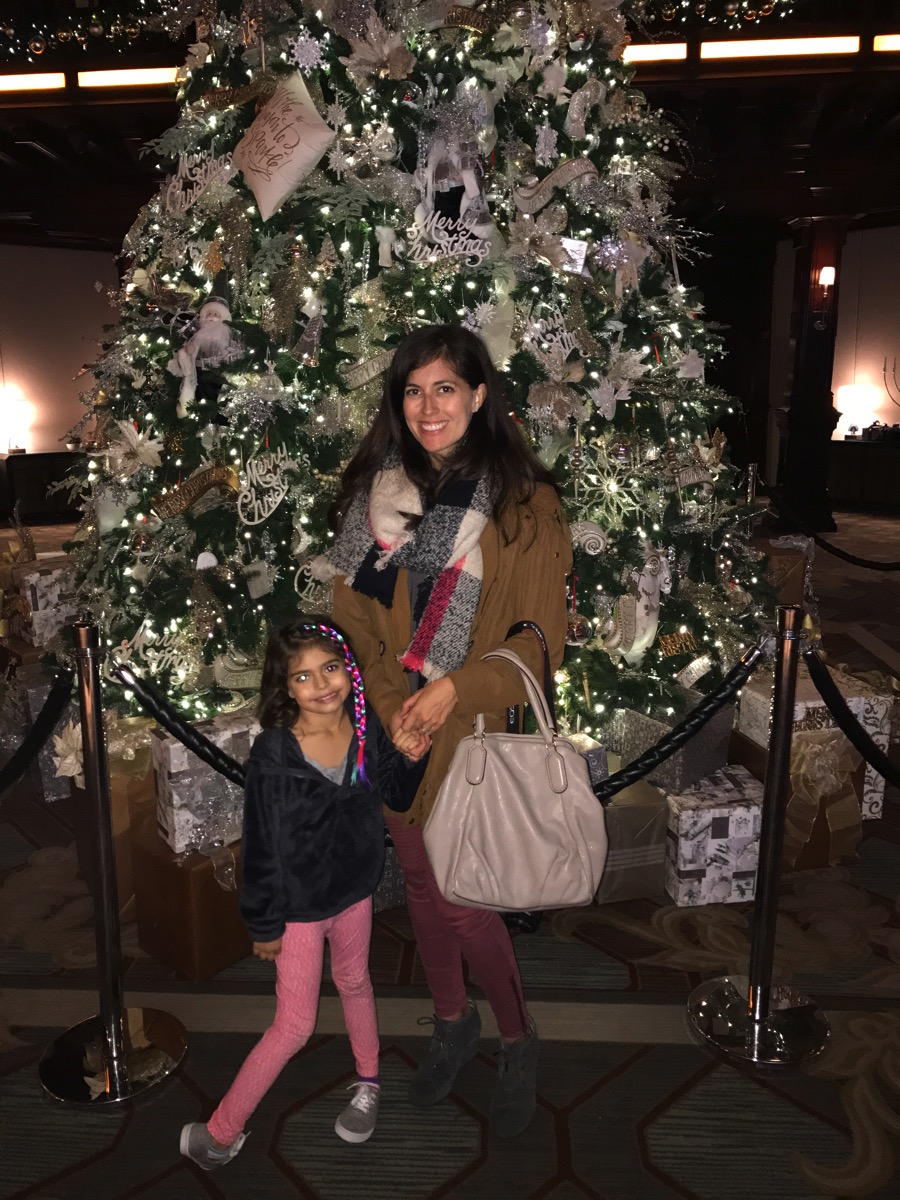 For starters, they have an enormous, dazzling Christmas tree.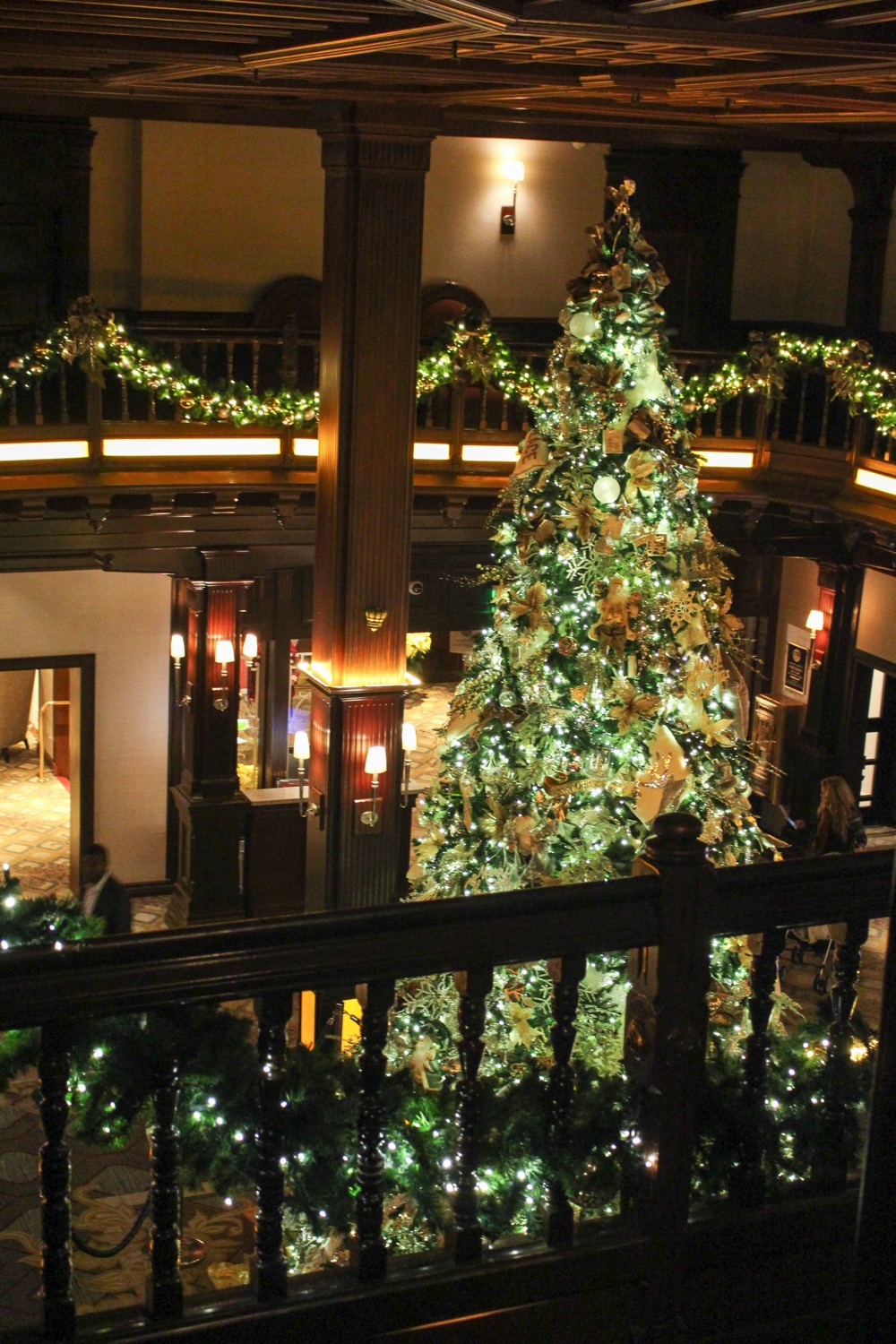 P clapped for the tree when she saw it.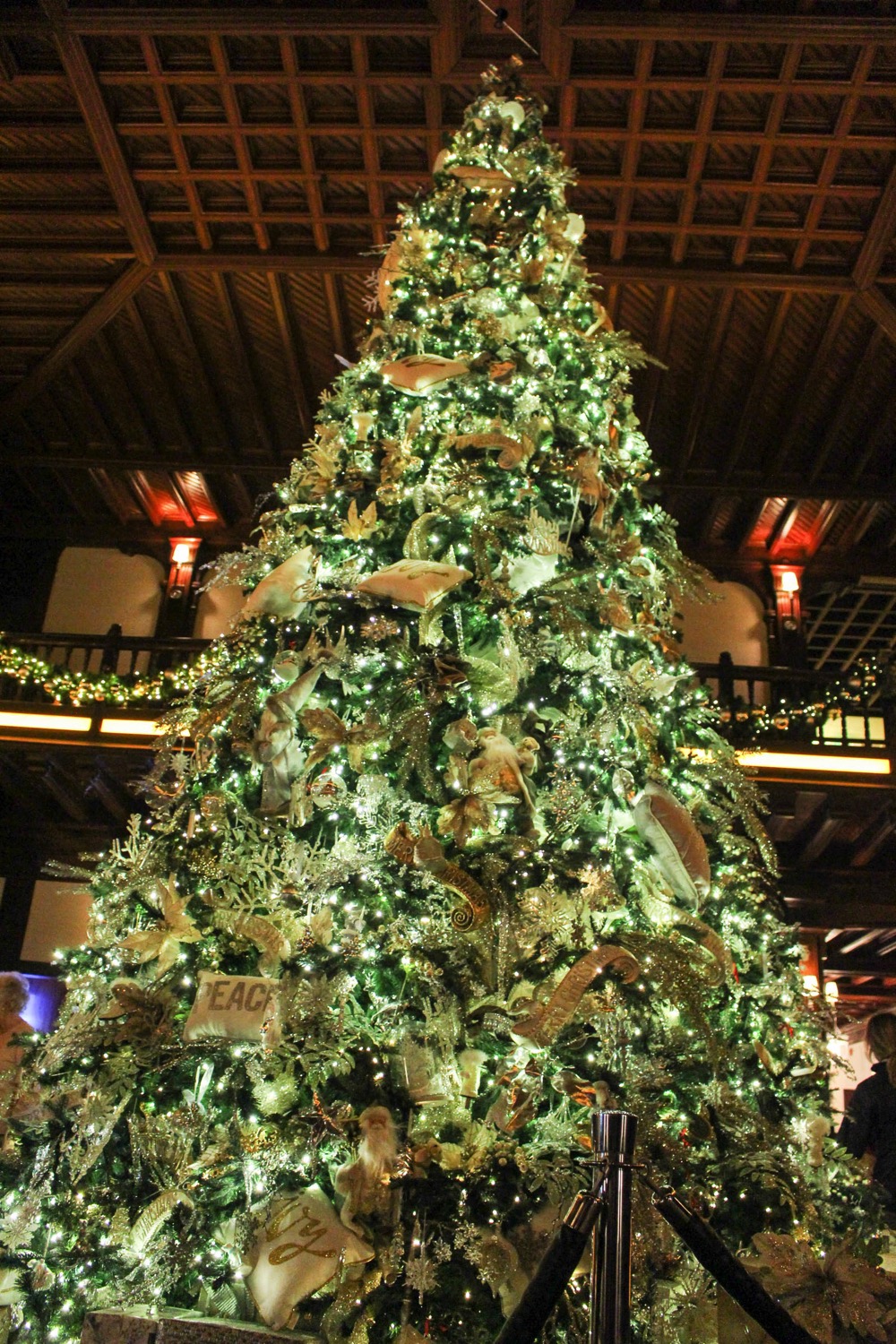 And the lawn is transformed into an ice skating rink.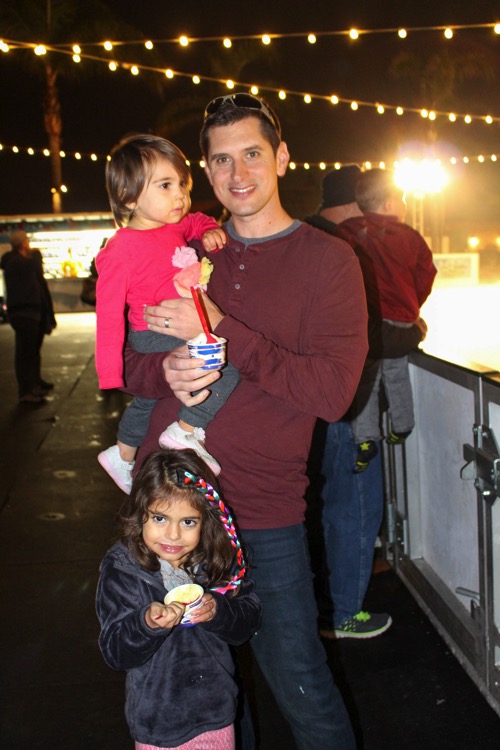 Next to the ice skating rink is a cute stand egg nog, mulled wine, hot cocoa and treats. Doin' it right.
We checked in, and headed straight to Eno for wood-fired pizza.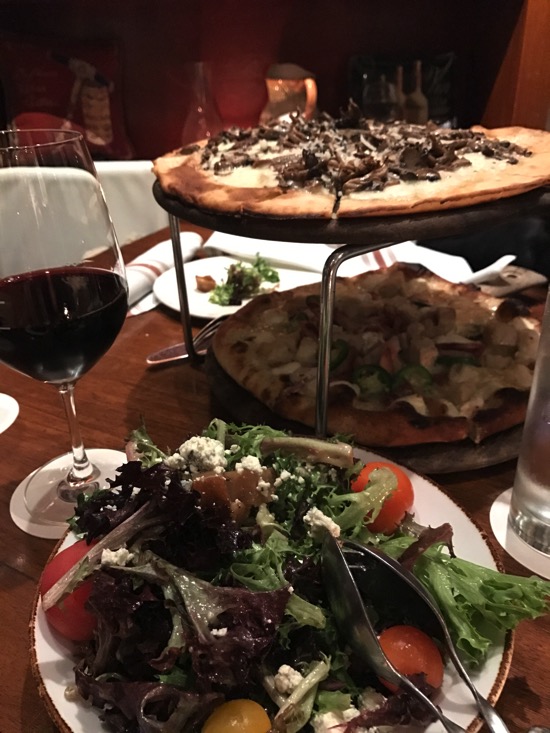 Tiny pizza fan: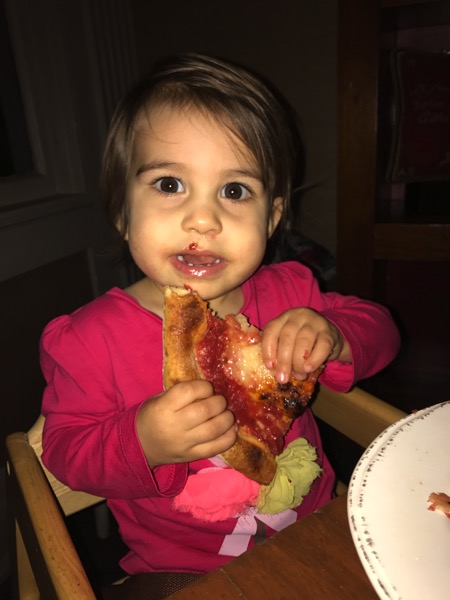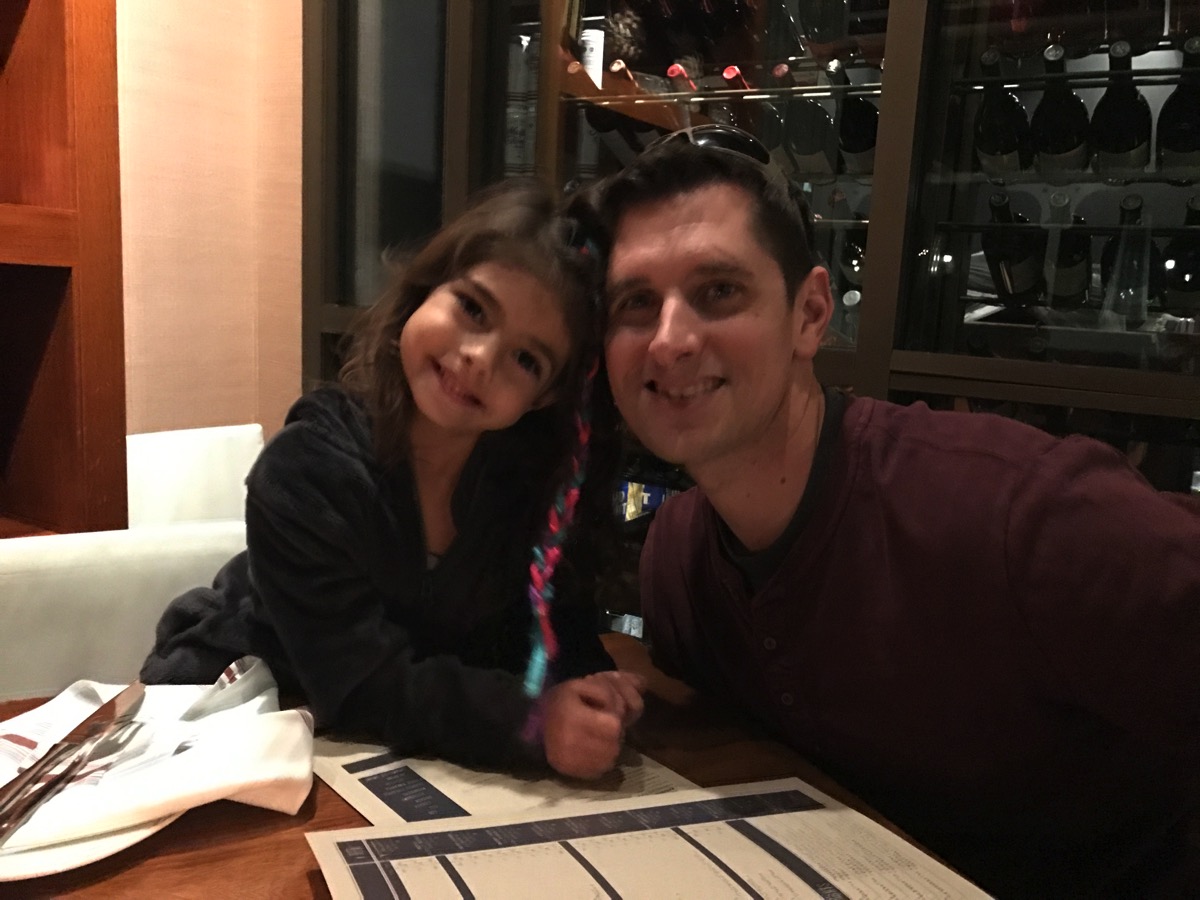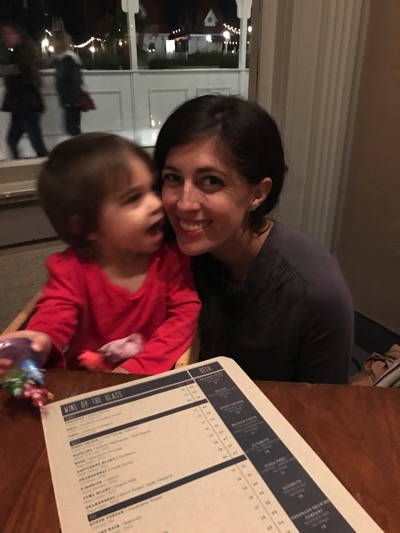 After dinner, we grabbed ice cream next door: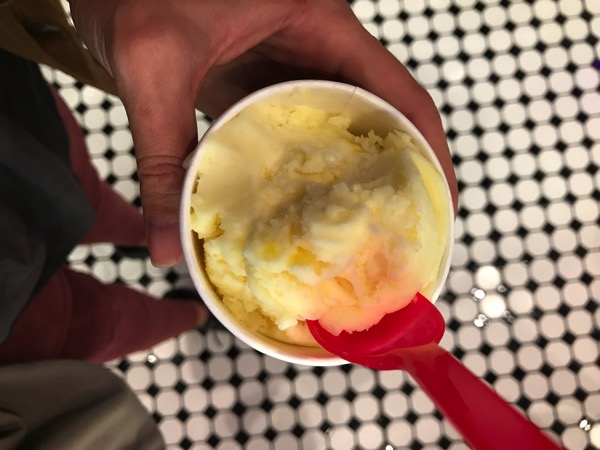 (Mango sorbet)
and watched the ice skaters before heading back to the room.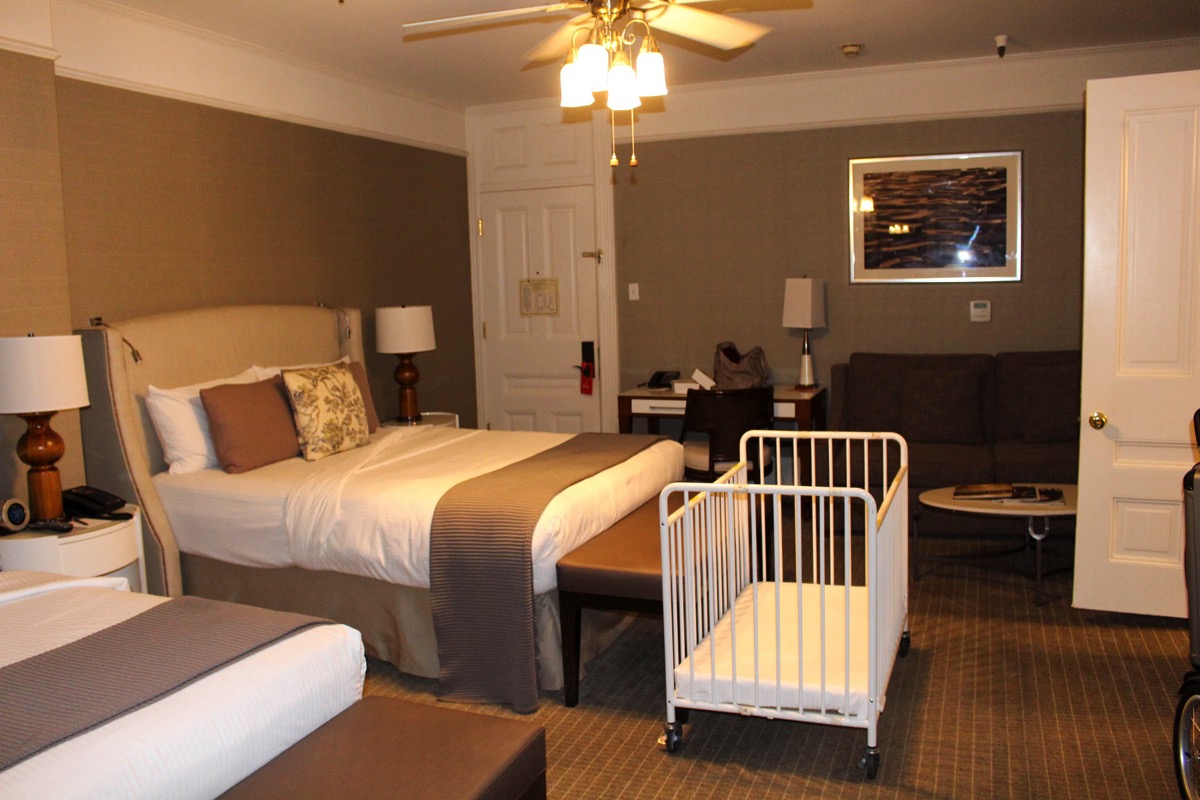 The girls had a full day, so they crashed pretty early, so the Pilot and I enjoyed some wine on the patio.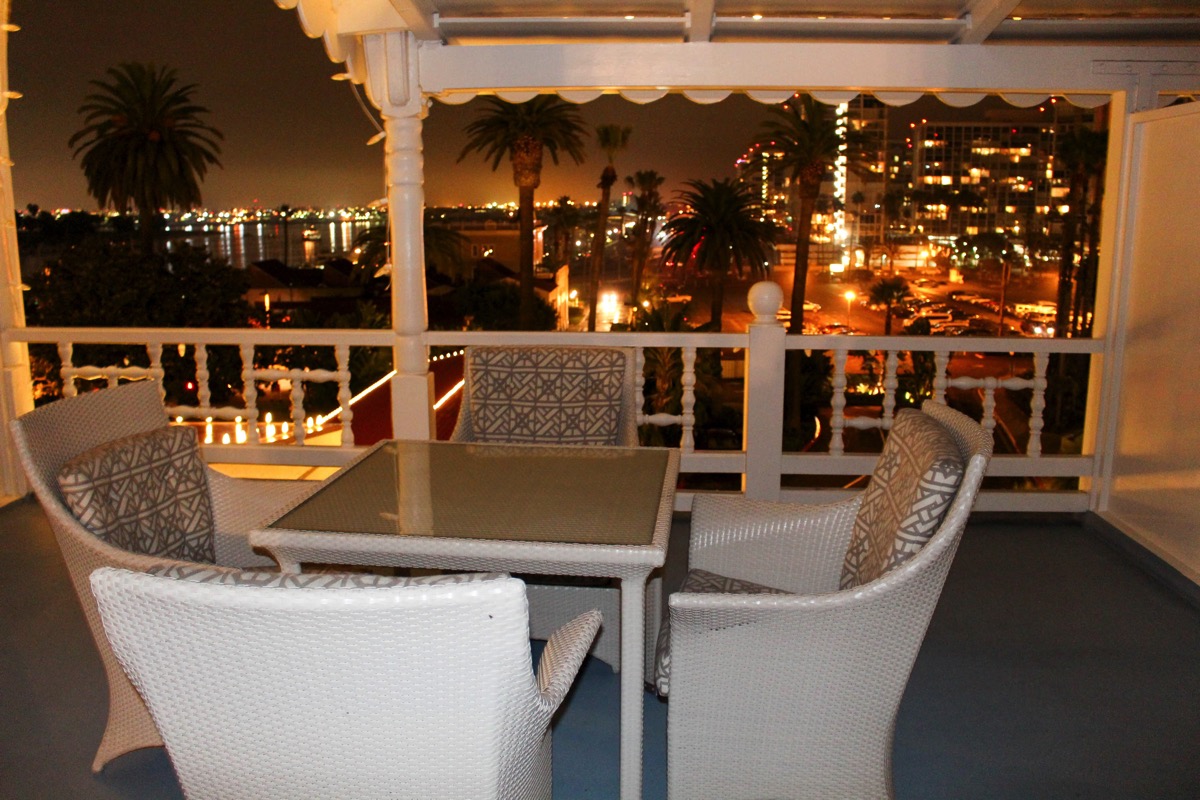 Not too shabby, San Diego.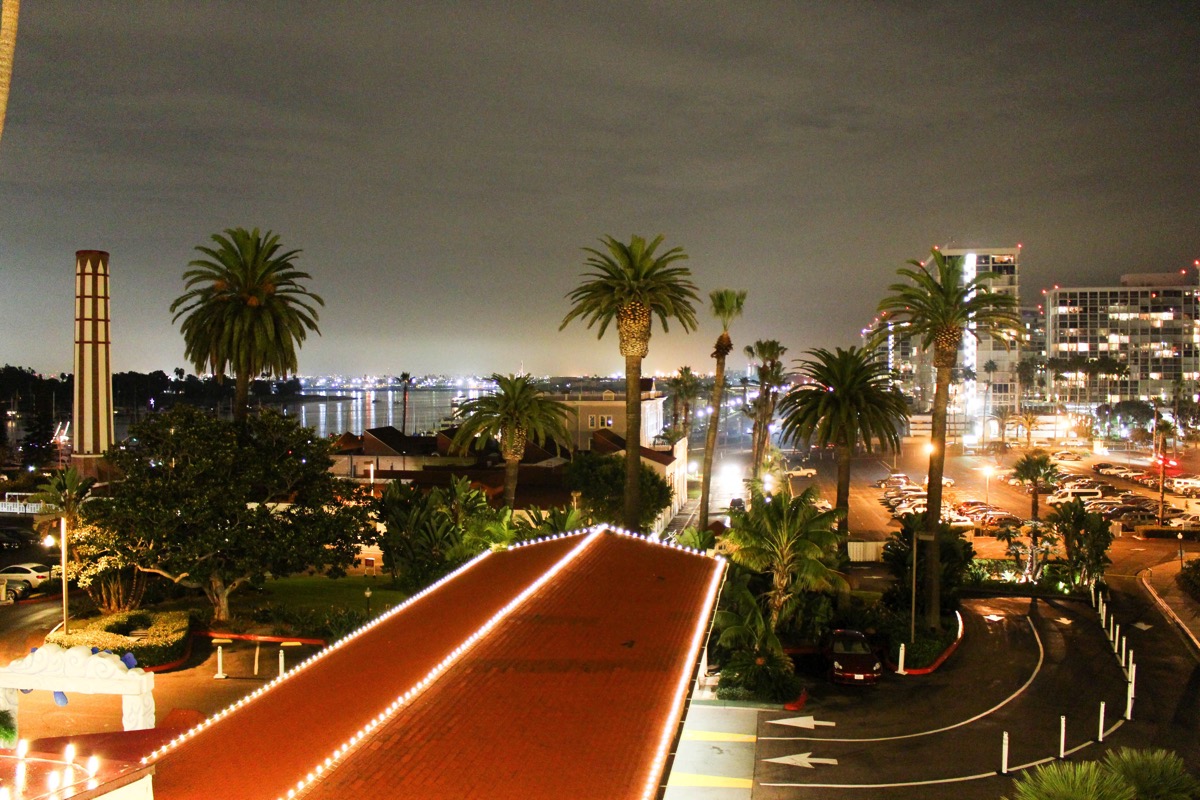 The next morning, we headed downstairs for the best buffet breakfast. They seriously have everything you could wish for: eggs to order, turkey bacon, chicken sausage, breakfast pastries, tons of fruit, gluten-free options, fresh juices, pancakes, and oatmeal + toppings galore (like coconut sugar. what.).
I had a plate of scrambled eggs with chicken sausage, sautéed veggies, oatmeal with berries, a green juice + tea.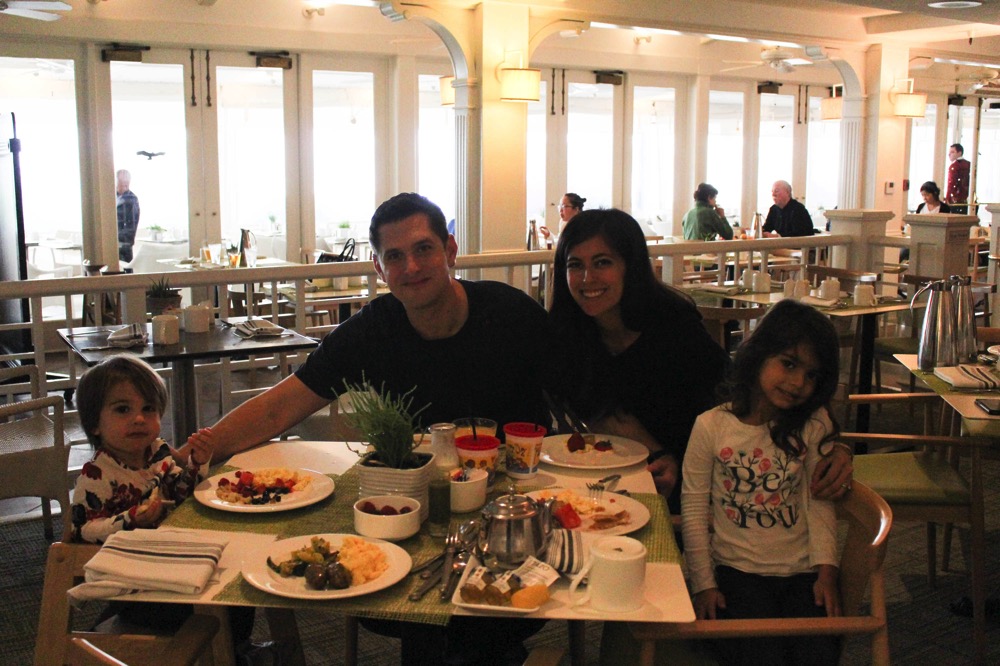 We spent some time walking around the shops downstairs and picking up Christmas gifts before heading out.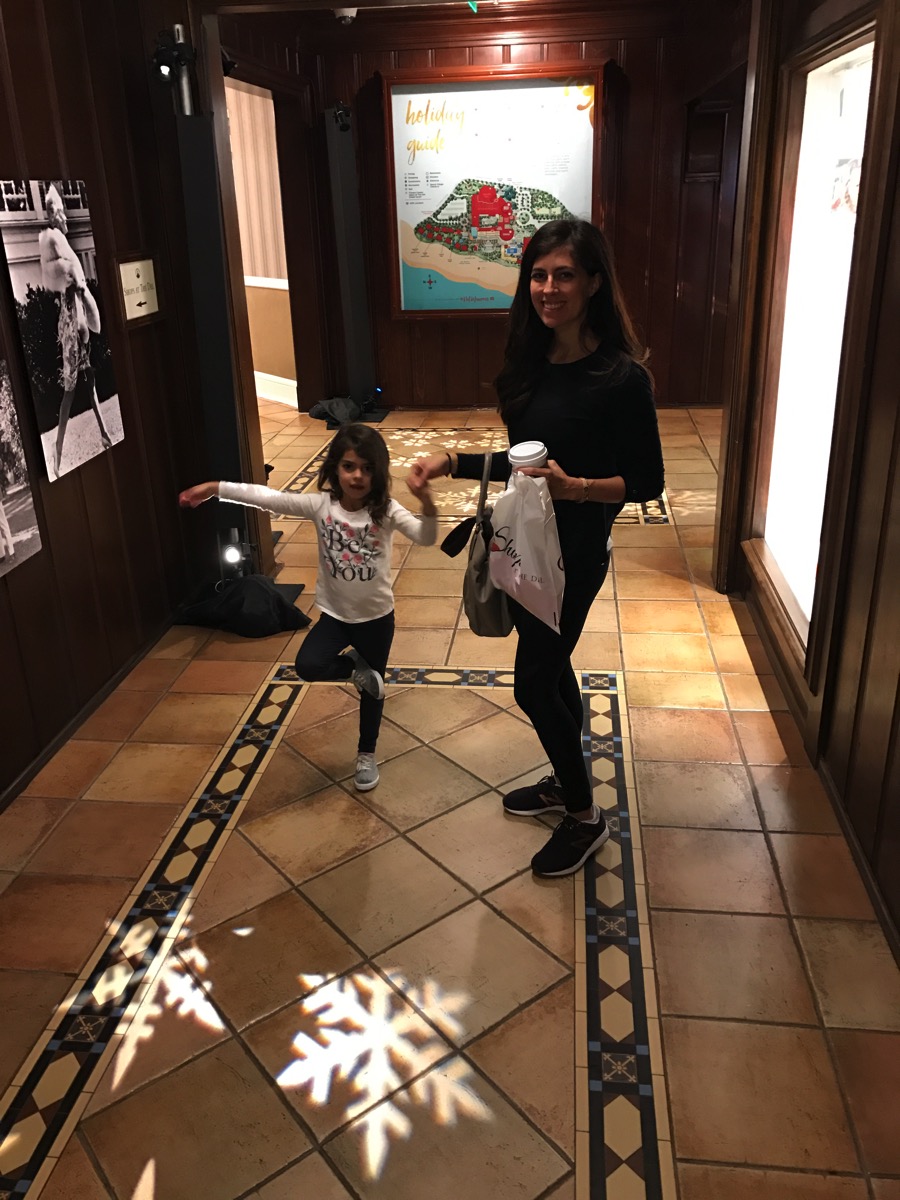 It was absolutely amazing, and such a welcomed burst of fun and relaxation amidst the moving chaos. Thank you so much to the Del for the wonderful stay.
We took some time to finish up Christmas wrapping and the Pilot made almond milk egg nog,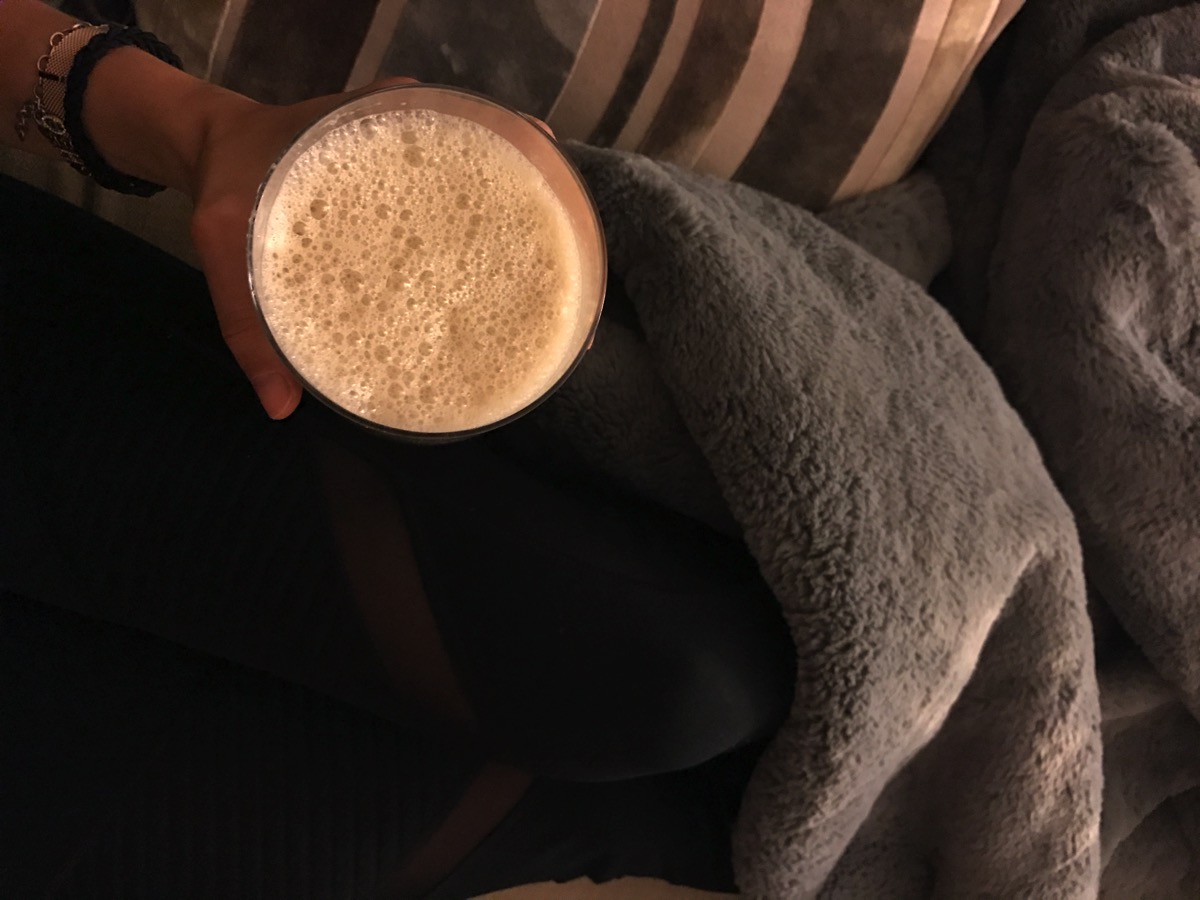 And we took Liv to see the Nutcracker. (P made it last year, but there's no way she would have lasted this year. She would have been climbing up and down the stairs the entire time haha. Next year, we'll definitely bring her again!)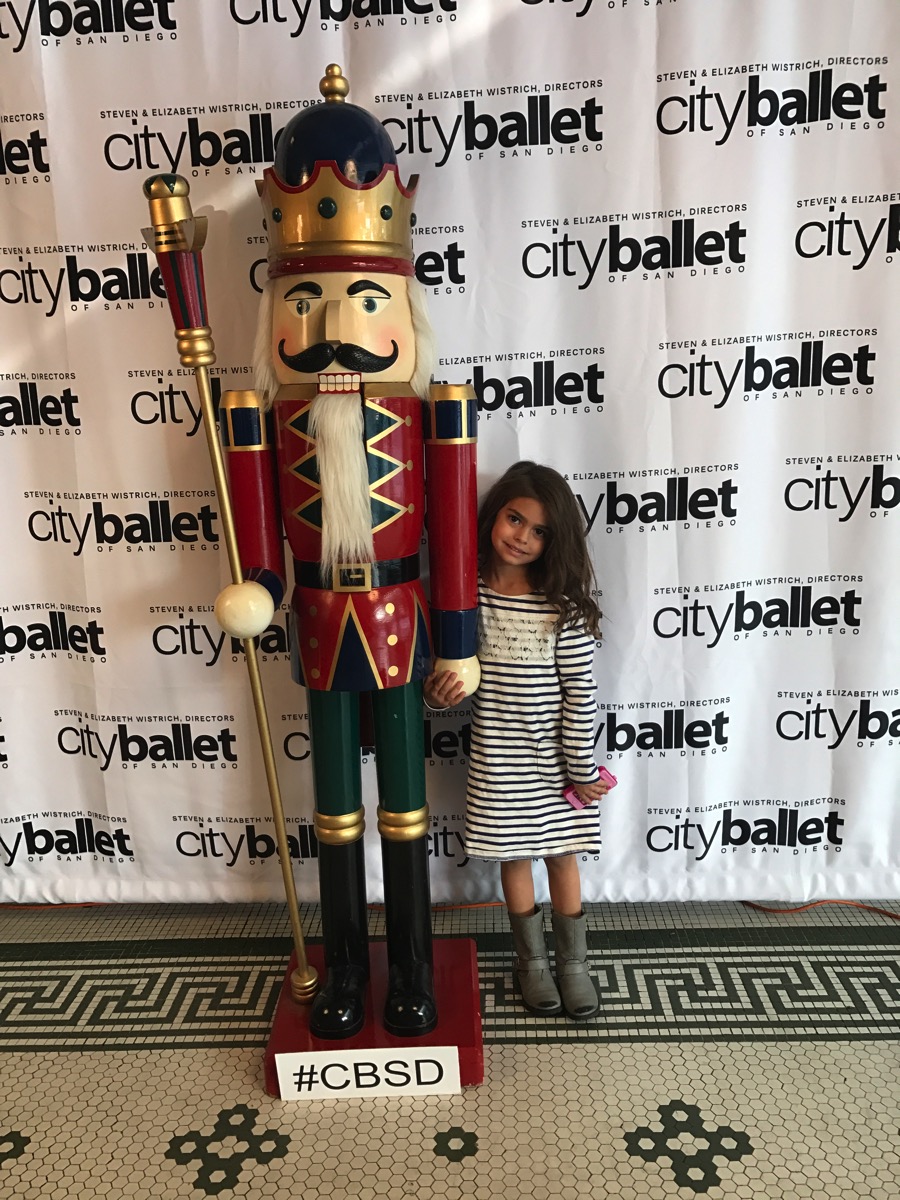 The show was beautiful, and with how many times we've seen it, it never gets old.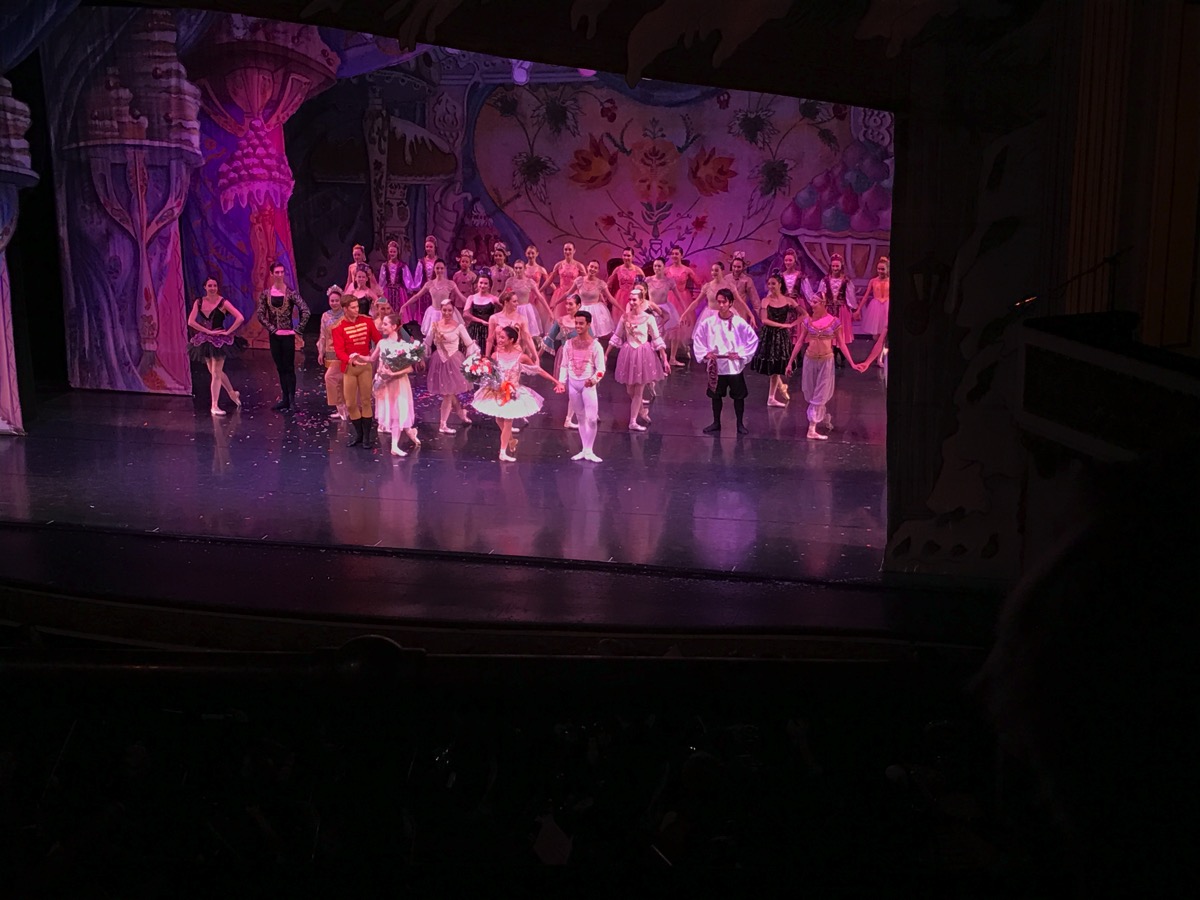 It was special to take Liv on a little date before the craziness. She's really surprised us with how well she's taking the move; I think kids are more resilient than adults.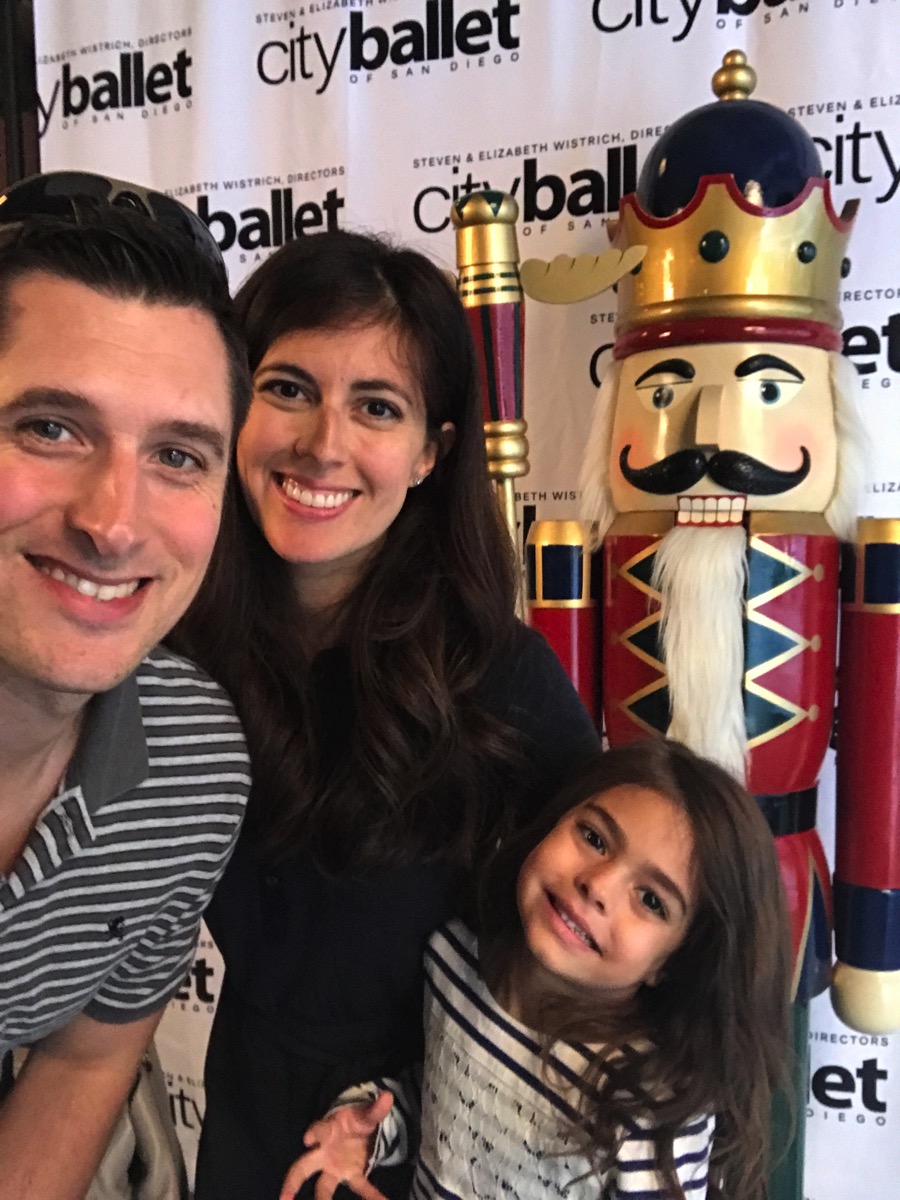 Just wanted to pop in and say hi! I'd love to hear about your weekend adventures. Favorite holiday traditions?? Any funny stories would be appreciated, too 😉
Have a happy Monday, friends.
xo
Gina
PS. Don't forget to check out this insane giveaway on Instagram!! So many amazing fitness goodies up for grabs.