Hi friends! How are you? Hope you had a wonderful weekend. Ours was a perfect mix of relaxing, productivity and fun adventures.
A highlight:
my first hot yoga class in a very, very long time.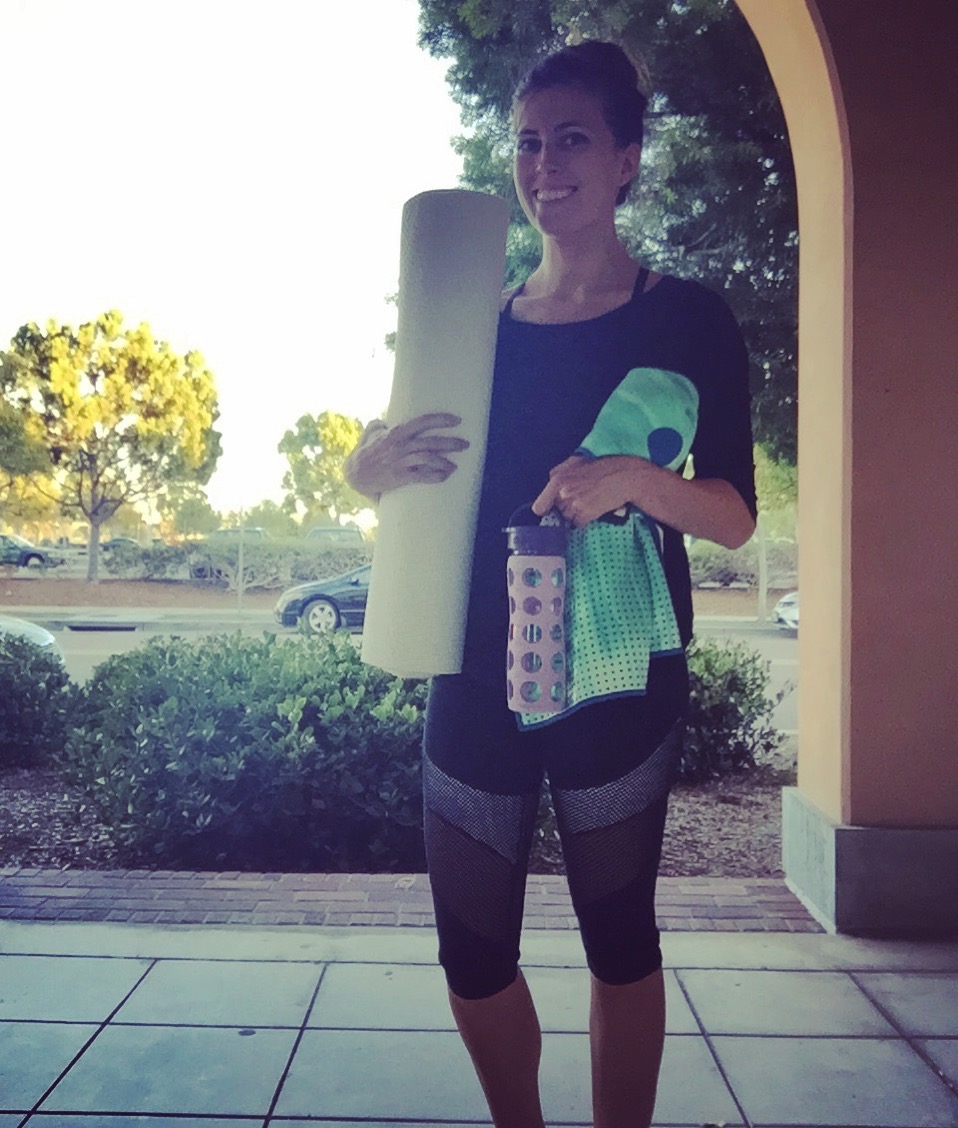 I was cleared to work out again at my midwife appointment on Friday, so I decided to celebrate with a Saturday yoga practice. It was the perfect way to ease back into things without going too crazy. (We'll see how my humbling return to Orangetheory fares this week. It won't even matter because I'll be so happy.) It was my first time at Yoga Six in Liberty Station, and I was excited to finally take a class at the studio. I'd walked in to check it out when we first moved to here, and was finally able to enjoy one of their power classes.
The studio is exquisite -pretty fancypants with great amenities and a clean, open design-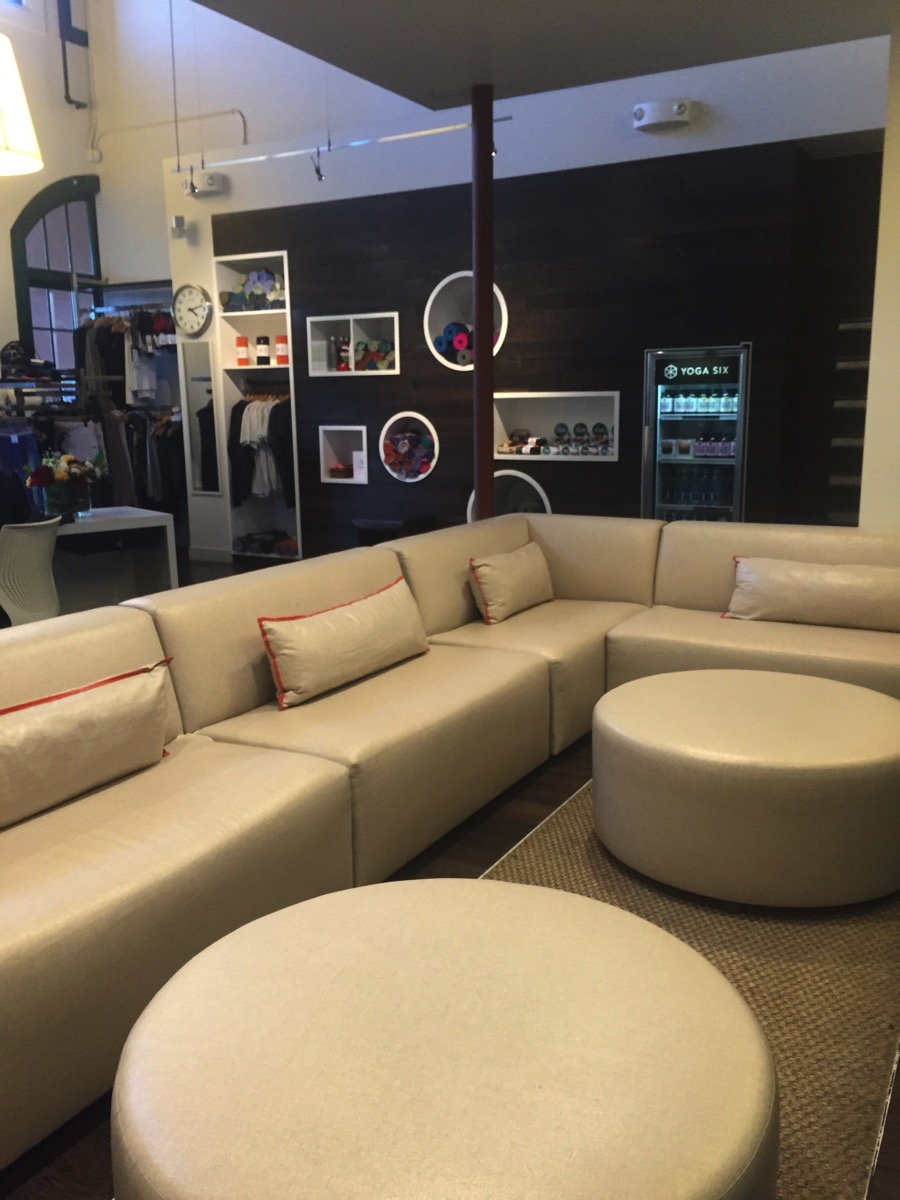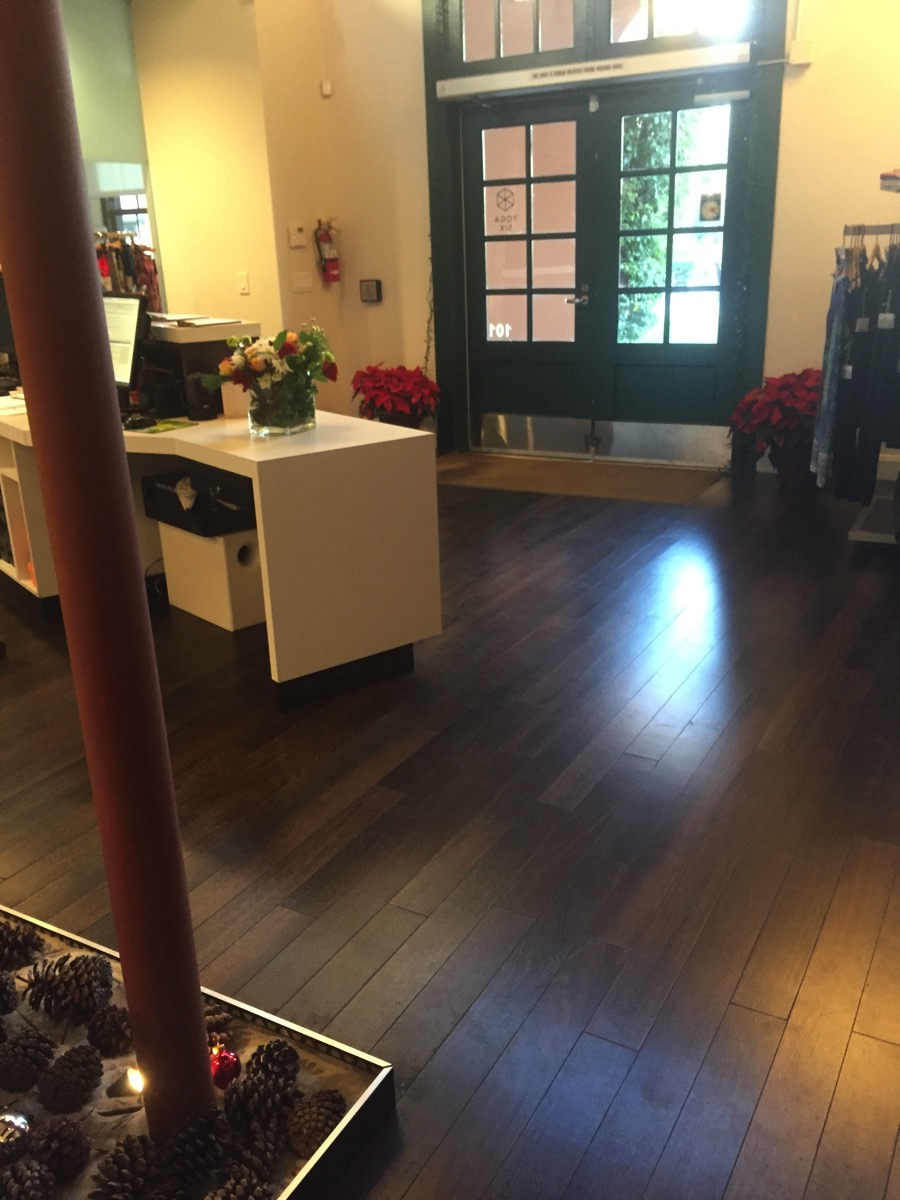 and class was everything I needed, from the heat, to the flow, to the message. It was a much-needed reminder to remain centered during this crazy holiday season, and I loved that the instructor said that "you have the power to overcome any challenge deep within yourself." Word.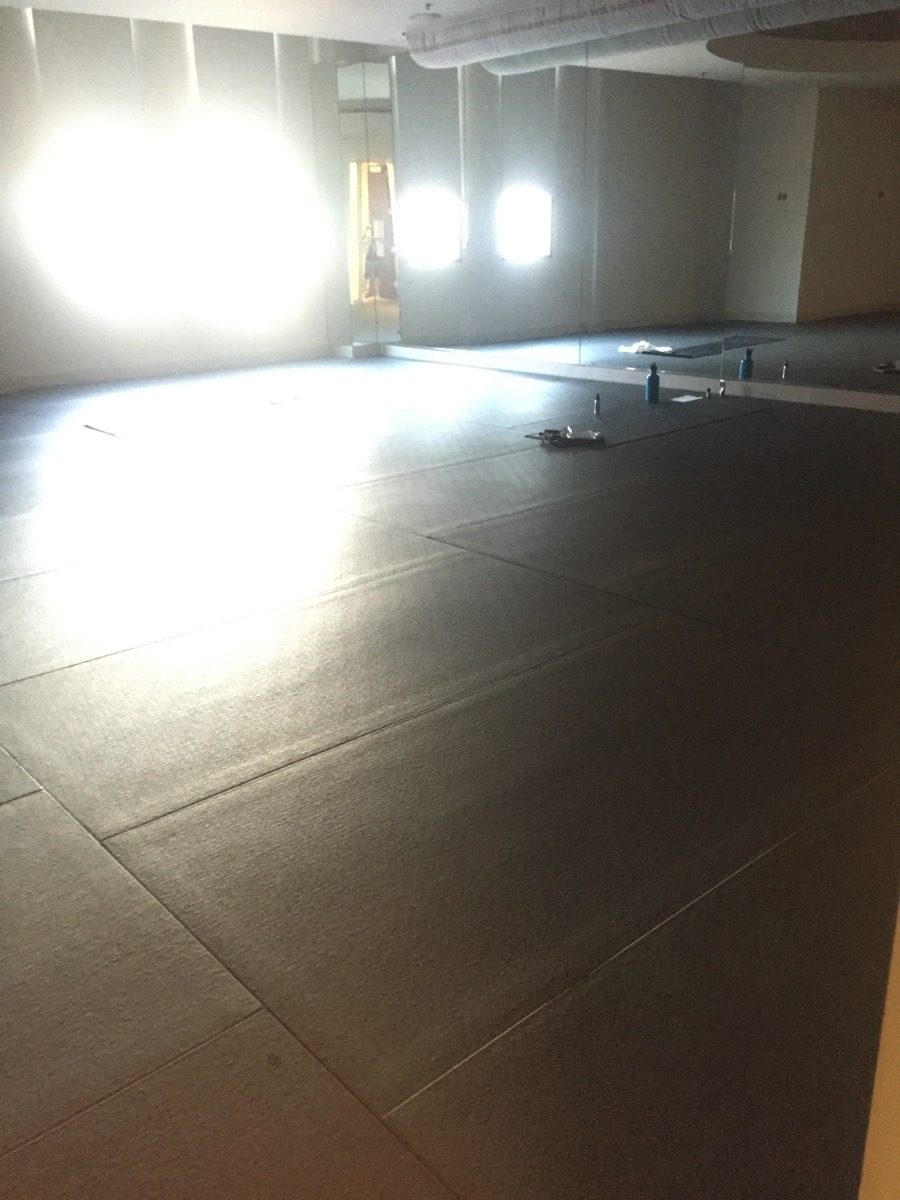 In addition to yoga, we also enjoyed some fun holiday activities. Saturday night, we met up with a group of friends at Liberty Station for their Holiday Walkabout. To be honest, hanging out with our friends and watching the kiddos run and play was way more fun than the event itself. There were some food vendors and music (and Santa riding a hoverboard around), but it was very small with extremely long lines. We caught up while the kids played, and then we all ventured to Panera where we took up an enormous table.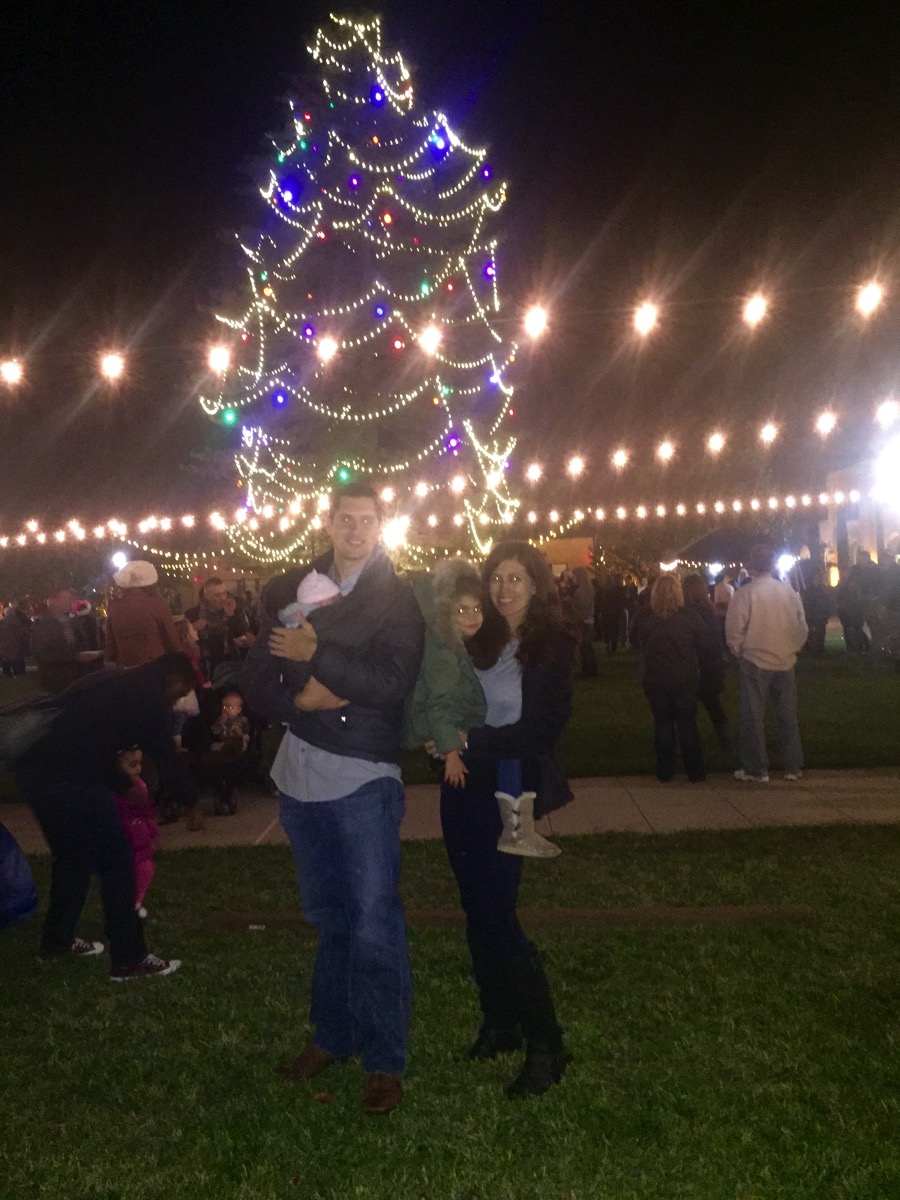 (Robo-family)
Sunday was errands, and then one of our annual holiday traditions: the Nutcracker! It was Liv's third Nutcracker, and I loved watching her face even more than the actual show. At the end, she jumped up clapping while saying, "That was amazing! That was amazing!"
Also, I have no idea how this happened, but we managed to get to the theatre before the show started, and both of the little ladies were totally happy the entire time. P woke up to eat and crashed out for the entire second half. A Christmas miracle, indeed.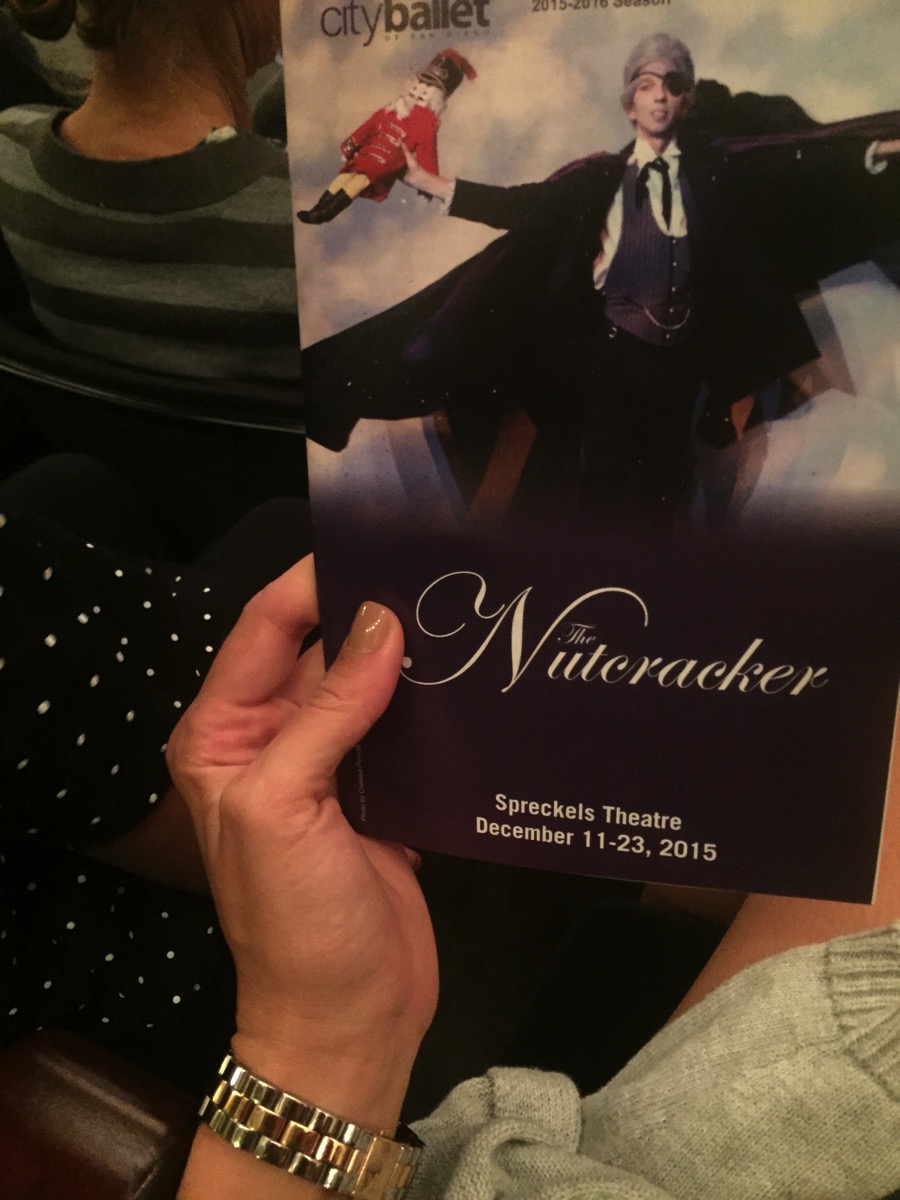 This morning, I'm blitzing through some holiday shopping, meeting up with a friend for juice, and have plans for a strength workout later.
Hope you have a very happy Monday! <3
xoxo
Gina
Coming up this week on the blog:
12 days of Fitness workout
3 more Favorite Things giveaways (including a grand finale giveaway from me!)
Livi-isms
Last of the holiday gift guides