Hey everyone! Hope you're having a wonderful weekend 🙂
I had to work pretty late last night, so by the time we got all of the ingredients for tonight's dinner party, it was late.
So I got to work on both of the lasagnas and made some midnight gluten-free vegan cookie dough for the pizookies, using my almond butter chocolate chip recipe. For the boys' pizookies, I bought the dough. They won't know the difference 😉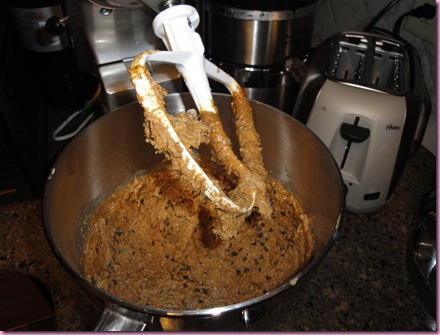 It was my first time using Bob's Red Mill Gluten-free baking mix. I pressed most of the dough into tart pans and put them into the freezer, then baked the rest as cookies.
Some tasting occurred, for quality control purposes 😉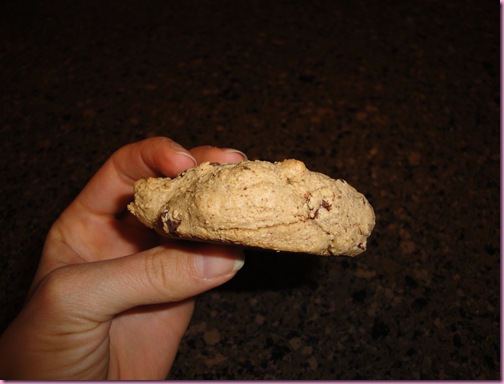 Crazy Gina, late-night snacking 😀
I was way impressed with the dough.. it came out so light and fluffy! Amazing. I think my gluten-free friend will enjoy 🙂
The meat lasagna and butternut squash and spinach lasagna were finally done at 1 am, and I crawled into bed and crashed until I got up for two training appointments.
Breakfast was a Vega bar and 2 clementines, and after my appointments I went to the Main Squeeze for a smoothie.
The usual tropical superfood with vanilla Sun Warrior and 1 t of spirulina that I err, carry around in a baggie with me. You gotta do what you gotta do, right? It was delicious 😀
I also stopped by my favorite little health food store for some more pizookie ingredients:
Dairy-free organic chocolate syrup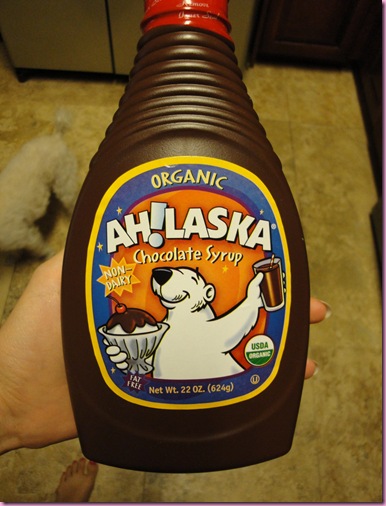 and the best store-bought ice cream. Everrrrr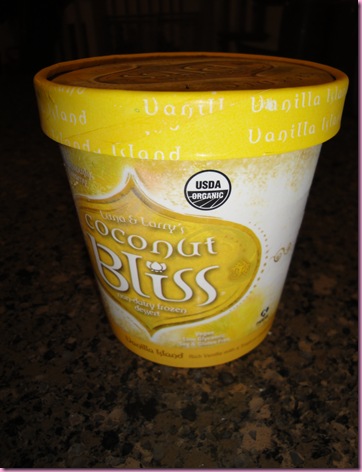 Coconut Bliss rocks my face off.
I'm back at the casa, about to make the appetizers, chop the veggies and do a last-minute clean sweep before I get ready. Today's my off-day from the gym, so I'll probably get in some light yoga and stretching.
See ya tomorrow with party pics.
xoxo,
Gina
Something to talk about: What's your favorite restaurant dessert? I think we all know that mine is the pizookie (from BJs or Oregano's) but I also LOVE the volcano from Rainforest Cafe. My goal is to make a healthy version sometime soon 🙂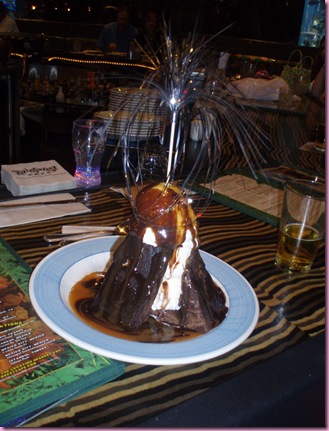 (Source)