Rawr.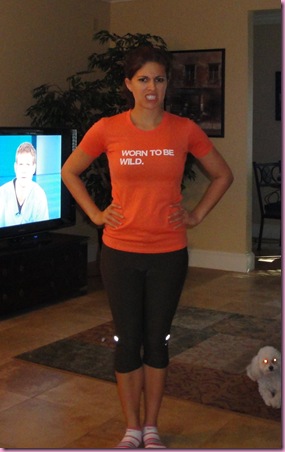 I decided to take my new shirt on a test run this morning for the speedwork that was due, per my training plan.
Not before having some bfast: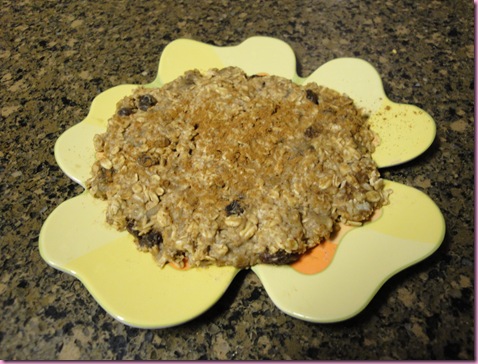 -1/2 C oats
-1/2 scoop vanilla Sun Warrior
-1 T almond butter
-1 small banana
-raisins
-cinnamon
-nutmeg
After that digested –and making some Rawnola– I set out on my run.
The plan for today was 7 miles, including 1 mile each for warm up and cool down, and 3 miles of speed (8:13 each) alternated with .5 mile slow jogs
I warmed up for 1.5 miles, did a speedy mile at 8:04, jogged .25, speedy mile of 8:03, jogged .25, speedy mile of 7:50 (!) and jogged 1.5.
So as you can see, I changed it up a little but it worked 🙂 I skipped out on the last .25 mile because I had to get to work and needed the extra time for some stretching.
I tweeted asking for new songs to pimp my playlist, and here are some of the awesome suggestions I received:
"Hate on Me" by Jill Scott

"Around the World/Harder/Faster/Stronger Remix" by Daft Punk

"Wishing Well" by the Airborne Toxic Event

Little Secrets by Passion Pit or Flux by the Bloc Party

"whataya want from me" – adam lambert and "in my head" jason deluro

telephone by lady gaga!!

Replay

Gaga and BEP!

Blah Blah Blah by Kesha

Tik Tok. And anything from the Glee soundtrack.

Rihanna "hard" and Jayz "empire state of mind"

Tik Tok, anything Lady Gaga, and Good Morning by Chamillionare!

"i run for life" by melissa etheridge
Some of these I know and love but there are quite a few new ones on there- can't wait to check 'em out!
Today's eats, much like my life, have been random and spontaneous.
Almond butter, straight from the jar until I decided the smear some on millet bread with cinnamon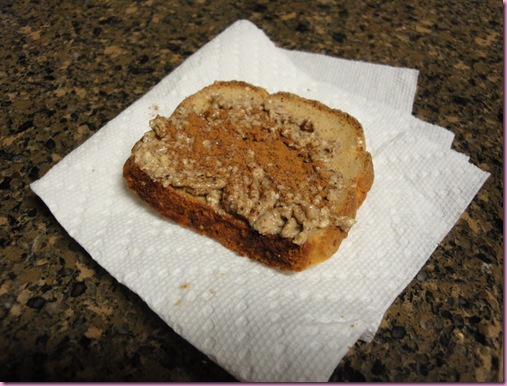 Plates are for suckas.
Lopsided clementines 😉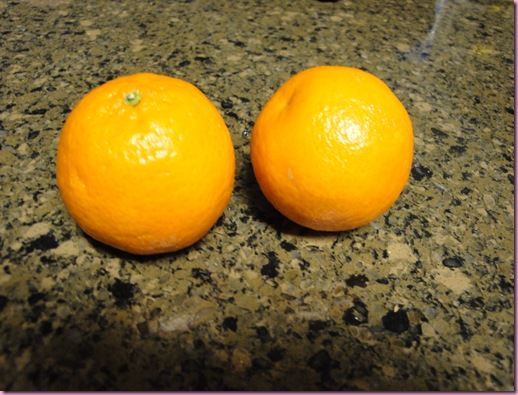 Salmon burger and 2 egg whites, covered in Tabsasco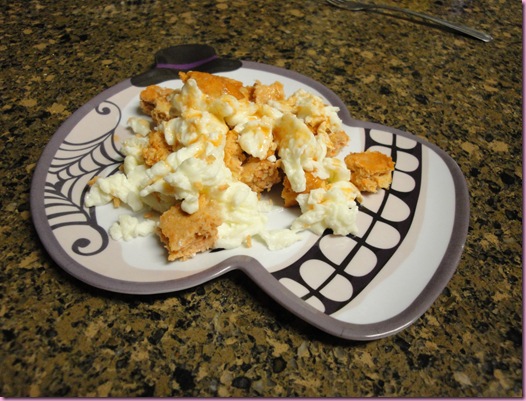 and a new bar, courtesy of the Vega Peeps who sent me some of their new Vibrancy Bars to try out.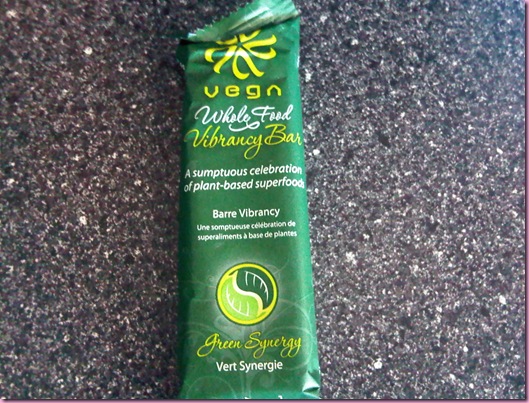 The first one I wanted to try was the green synergy since I love spirulina and sea vegetables.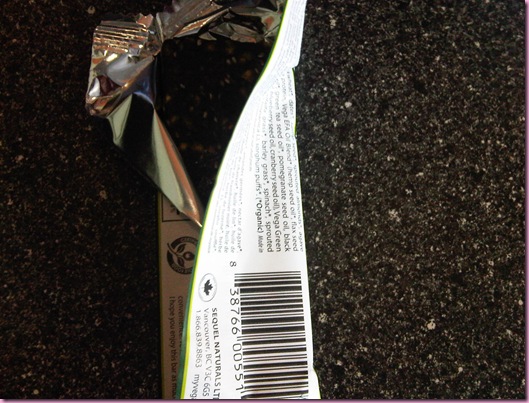 Here's the nutritional info:

(source)
The verdict?
I LOVED it. I know quite a few bloggy friends weren't fans of the new bars, but I thought the green one was wonderful. Crunchy, lightly sweet, extremely nutritious—it was all I could wish for in a bar.
I had four training appointments today, then went and got a much-needed hour massage. It was glorious 😀
Now I'm off to get ingredients for tomorrow night's dinner party and make the lasagna and dessert.
See ya in the morning <3
Much love,
G$
How's the Intro to Iron Pumping going??? I know Caitlin did the legs workout today—hope ya'll are enjoying the workouts so far.
Winter Shape Up starts MONDAY! Wahoo!!!