Hi guys! How are ya? Hope you're having a lovely day.
Thank you SO mucho for the fabulous good luck wishes for the interview- I *think* it went well 😀 I'll let ya'll know what happens!
Yoga this morning rocked my face off.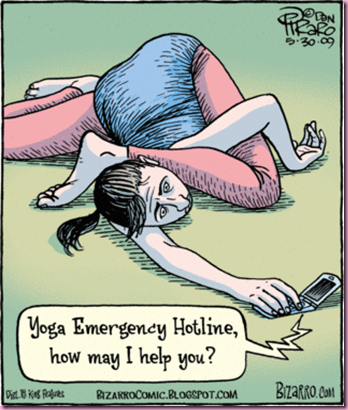 Source
It was my first class at Orlando Power Yoga and I finally found the Orlando yoga studio of my dreams. I love practicing at the Bikram studio, but had yet to find a power place that met my needs – I love fast, aerobic, HOT power yoga, and also want to leave everything on the mat. I like to drive away feeling like I have nothing left to give and all of my stress and worries have been left in a puddle of sweat- OPY is the place 😀
I was a happy yoga noodle at the end of class 🙂
After yoga, the Pilot and I went to Whole Paycheck for some bfast supplies.
I sipped on a large green juice: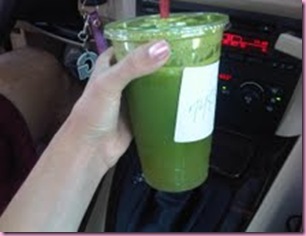 (green apple, lemon, spinach and parsley)
and when we got back to my Aunt's house, I heated some Amy's frozen multigrain cereal and topped it with an organic banana and almond butter.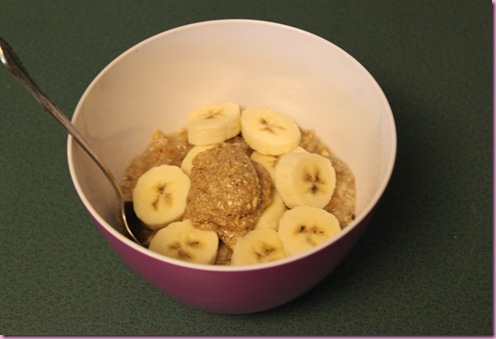 The Amy's cereal had a lovely texture- creamy and chewy different grains 🙂
I got ready for the job interview (!), the Pilot dropped me off, and afterwards we hit up the Outlets for some shopping.
Iced soy, 2 pump Pumpkin Spice latte with no whip. I'm not a huge lover of soy (please get almond milk, Bizzle!), but it was so delicious. PS. Who is GMA?
Then THIS happened: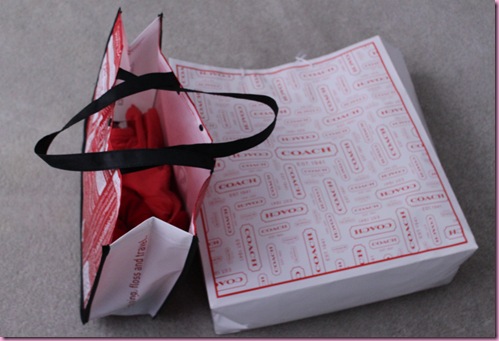 Lulu outfit, Lucky shirts and a new purse and wallet…..
🙂
Post-shopping snackage: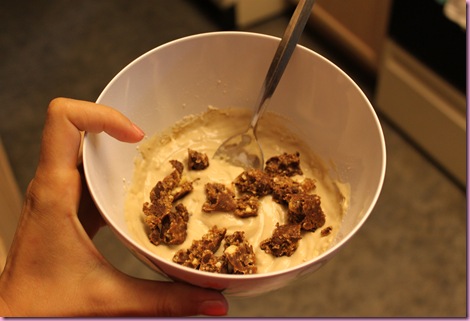 Goat's milk yogurt + Sun Warrior + crumbled cookie dough Larabar
We're off to munch dinner and then who knows??? We drive back to Valdizzy tomorrow.
Have a great night! <3
xoox,
Gina
Something to talk about: What do you look for in a gym or yoga studio?? What amenities do you need? For yoga, I like to have intense teachers and a space that feels tranquil (bright gym rooms don't do it for me). As far as the gym goes, I think a spin room, good weights selection and aerobics room are all I need 🙂