Hi guys! Happy Sunday <3 Hope you're having a beautiful and relaxing day.
Last night was SO much fun 😀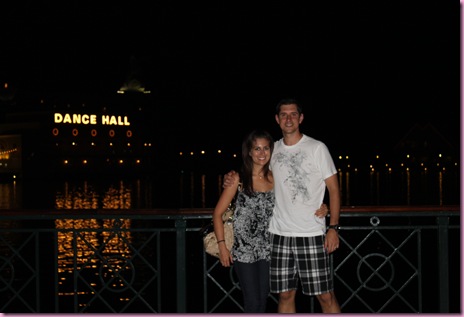 My cousin, the Pilot and I hit up ESPN bar to chill with the sports fans and watch Bama dominate… whomever they were playing 😉
I don't tend to pay much attention to football games, but I love hanging out with everyone 😀
Sports fans: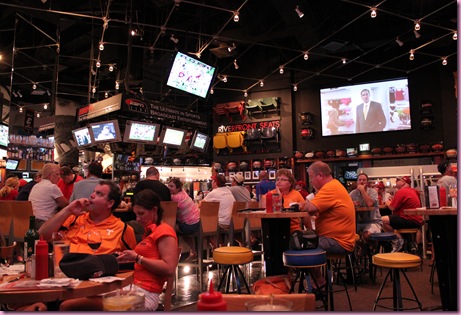 To drink, I ordered a POM margarita, which ended up being wayyyyy too sweet.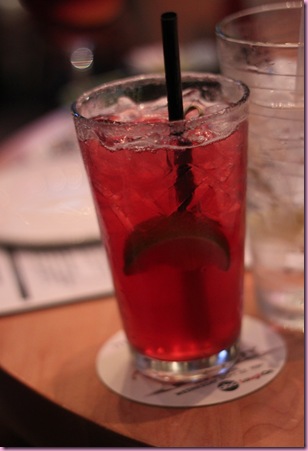 I drank about half before calling it good.
The table got a plate of nachos to share, so I grabbed a couple of the chips from the sides that didn't have toppings on them (they were meat nachos)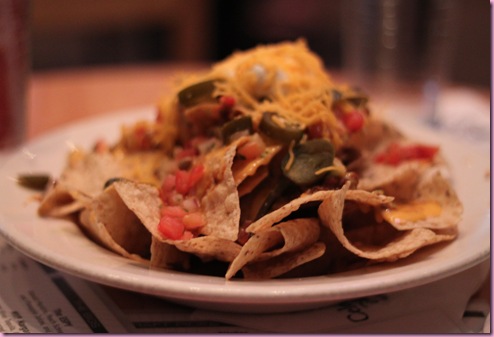 Since we had eaten a late lunch at Urban Flats, I was still stuffed from my wheat veggie flatwich and salad: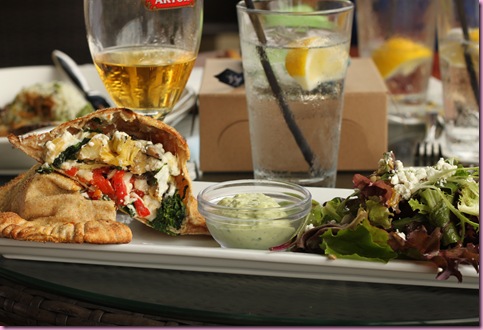 But never too stuffed for MENCHIE'S!!!
MENCHIES! MENCHIES! MENCHIIIIIIIIEEEEEES!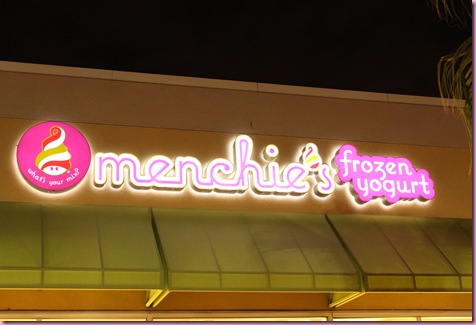 I like it a little, can ya tell? 😀
This is partially because we have NO froyo places in Valdosta, so when I get the chance, I tend to go a little crazy 😉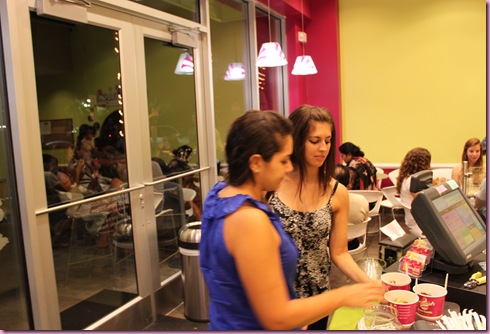 See the determination in my eyes?? Haha.
At Menchie's, you fill your container up with yogurt and then add toppings of your choice. It's a beautiful concept really… Valdizzy needs to jump on this.
My Menchie's: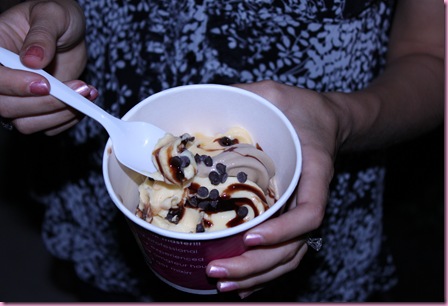 Vegan pineapple froyo, a little of the cake batter and peanut butter froyo to taste, chocolate syrup and chocolate chips.
The Pilot's: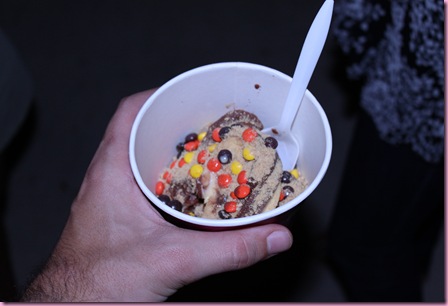 He named it the Jaguar- chocolate and original swirl, Reese's pieces and graham crackers
Steph's: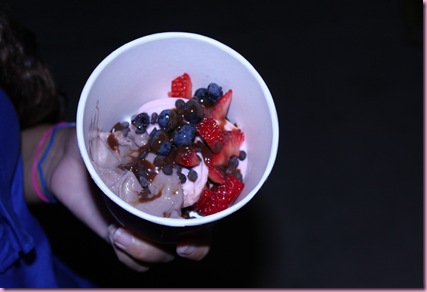 Chocolate, strawberries, blueberries, chocolate chips and hot fudge.
Amazing.
This morning, I took a BEAUTIFUL power yoga class (more on that to come) and am about to get ready for my JOB INTERVIEW!
A little nervous, not gonna lie 😉 But excited.
See ya later today!
xoxo,
Gina