let's talk about fitness motivation
Hey friends! How are you? Hope your week is going well. Since I'm finally feeling better, I was able to hit up the gym last night – it felt so good to move again – and am getting things ready for girls' night tonight at our house. I'm hosting a little cookie exchange and will definitely share some pics in an upcoming post.
For today, I thought we could talk about quite the beefy topic: motivation.
When I put the call out for help with my yearly blog survey (thank you again so much for sharing your feedback and comments with me!), motivation was a resounding theme: curating, discovering and maintaining motivation.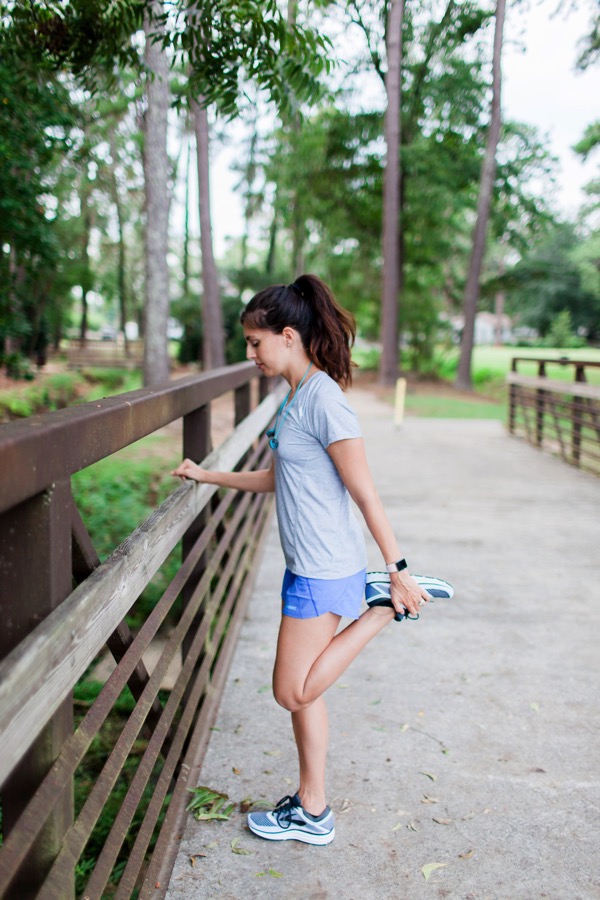 It can be so easy to lose our mojo, especially during such a busy time of year. We're overwhelmed with additional social events and to-dos, in addition to traveling and end-of-the-year deadlines. I thought we could chat about some of the major areas where we can lose motivation, and share ideas to get over the slump! I'm going to break these into three posts since they ended up so long (!), so for today's post, let's focus on fitness.
Fitness motivation:
100% real talk: this is something that I've struggled with over the past few months. When I was cleared to work out again post-surgery, I was SO PUMPED to get back into action (safely and strategically, of course). Then I remembered where we live. Valdosta is…lacking…in the fitness diversity department.
There are really only two good things I've found here fitness-wise: Yoga Central, which I love with all of my heart, and an enthusiastic CrossFit community. Yoga is amazing and is the only class I look forward to when I can take it, but it was a while before I felt comfortable back in yoga. (Still can't do a full back extension.) CrossFit is hit or miss for me and not something I could jump back into after surgery.
Instead, I started doing Post Baby Bod Advanced, which I credit to getting me back into full fitness shape after a major surgery. I'm so glad I took so much thought into putting these plans together, because they really do work! I feel strong and pretty much back to where I was this time last year. At the same time, I'm someone that thrives in a group fitness environment. While I like to work out in the garage and train myself, I enjoy the community of other fitness-minded peeps working towards their own goals. The base fitness community is incredible, but without childcare and since it's a far drive, it's not super realistic this time around.
Things that help me when I lose my fitness mojo:
-Start a new training program or seek out an online community. Post Baby Bod Advanced gave me something to work towards each day, which motivated me while I was following the plan. When I finished up, I started mixing in some BODYPUMP workouts (through the Les Mills' instructor portal) with my usual strength training split, Peloton cycling and Physique 57 online. I pay for Peloton and P57 each month, and it is 100% worth it to me since we don't have those classes here. (I teach barre, but there aren't any other barre classes besides the ones I teach.)
Some more of my favorites:
There's also the Kayla Itsines app (Sweat) and Studio Tone It Up (<— I haven't tried this one, but would love your thoughts if you have! Maybe I could feature it in a Focus On post?)
If you're looking for a new training plan, get excited for Winter Shape Up! The fun starts January 15 and you'll have 7 new workouts for the 4-week challenge (4 video, 3 text/photo).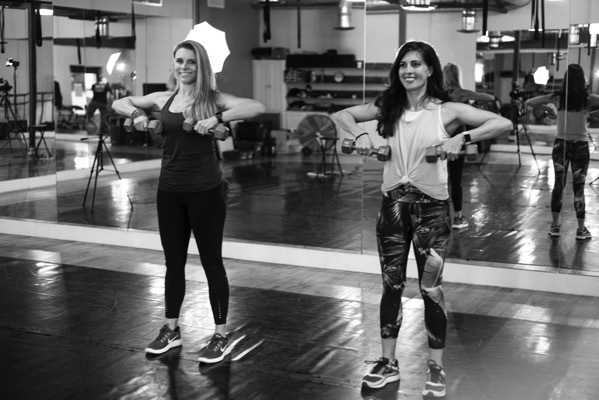 -Find a fitness buddy. Having a fitness buddy makes a huge difference for motivation! You're less likely to hit snooze when you know someone is waiting for you. This could also be your pup. Start a habit of leashing up your dog for a walk first thing in the morning. It's a great way to shake out your legs and theirs, listen to a podcast, and set a healthy tone for the day.
-Set a goal! This could be a running-related goal, a yoga challenge, a strength or physique competition or an event at your favorite fitness studio (Orangetheory does these often). Pick your goal and start to create an action plan. There's something so satisfying about checking something off a list.
-Reassess your routine. Losing motivation can be an indicator of overtraining and burnout. Review your routine and see if you're doing too much or doing things you don't like because you feel like you *have to*. The only thing you HAVE to do each day for your health is to move: you get to decide how you want to do it. I was trying to think about what was really making me feel blah about my routine, and I realized that there was a serious lack of dance cardio. I miss taking dance classes (like Zumba even though it has dwindled) and teaching DJ dance cardio at the health resort. I put on Soli Beat the other day, and it was just what the doctor ordered. If you have any dance cardio classes online you love, please send them my way! (Worth mentioning the incredible Fitness Marshall. His videos are SO MUCH FUN!)
Also, I realized how much I enjoy participating in classes and how much I've missed it. From now on, I'll be taking a class in a surrounding area once a month, in addition to catching yoga in Valdosta when it's possible. We make enough road trips that we can squeeze it into our plans and I think it would be worth it to catch a Dance Trance class in Orlando, an OTF or barre class in Jacksonville, or anything (!) in Atlanta. If you have a favorite fitness spot in Georgia or north Florida, I'd love to hear about it!
Overall, I've learned that fitness motivation ebbs and flows depending on what's going on. This is where consistency comes in. Try to be consistent, even when you don't necessarily feel like it. If I'm feeling blah about hitting the gym or lifting weights in the garage, I'll do something else. (Maybe a long walk with the dogs or a barre class in the living room.) If my body is hinting that I need a break, I take the day off and know I'll come back stronger with some rest. Over the grand scheme of things, I try to be consistent at moving instead of saying, "I don't feel excited about it at this very second, so I quit." I know how much I need the endorphins for my sanity/happiness, and how good it feels to move.
So, tell me friends: what's something that helps you when you lose fitness motivation?
Hands in the air if you're excited about Winter Shape Up. 🙂
Have a wonderful day, and I'll see you soon!
xoxo
G