2017 Holiday Gift Guide: for the foodies and holiday hostesses
Hey hey! Happy Monday! Hope you had a wonderful weekend. We ended up being seriously pummeled by this weird cold thing. I thought I was on the ups, but it ended up being a major fake-out. Most of Friday and Saturday were spent stuck in bed, or on the couch. After a lot of time in the inclined supine position, and finally succumbing to the glories of Mucinex and Afrin, the Pilot and I are doing so much better. (He caught the bug too. Poor guy.) I'm glad I can hit the week strong after five days off from the gym, and a lot of time in my jammies.
This week, I'm really looking forward to all of the fun ahead. I still need to gather up stocking stuffers, ship some gifts, and start the party and food prep.
Gifts for the Foodie and the Hostess
For today, I thought I'd share a gift guide for foodies and holiday hostesses. So many of us are gearing up for festivities, and while a bottle of wine is perfect in a pinch, I like to take unexpected little gifts to hostesses. These gift ideas are perfect for all of the foodies in your life (like my brother, mister chef), and even for yourself!


Kitchen gear: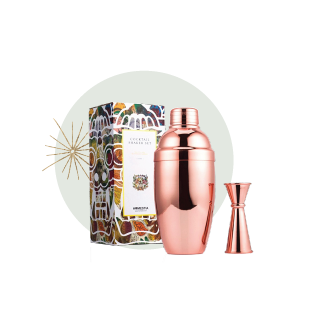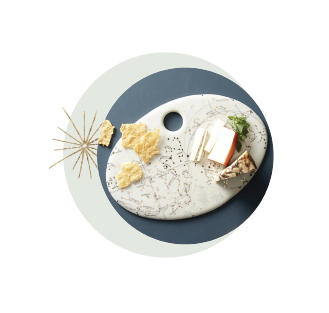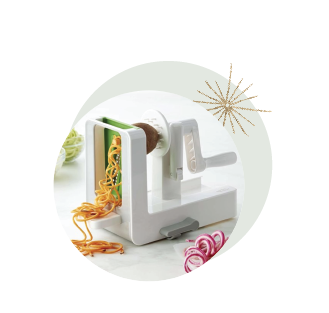 Spiralizer. These are so much fun! It's super easy to make your own sweet potato, zucchini and squash noodles at home.
Painted dog mixing bowl or these dessert plates
The cutest little measuring cup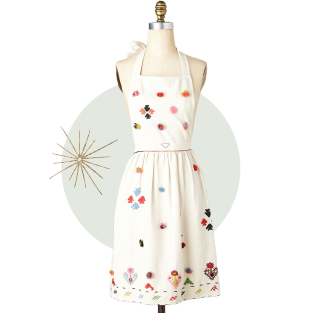 Beautycounter mimosa hand cream. This is ideal for when you wash your hands 1000x a day. I like that the citrus scent isn't overpowering and it coats your skin without being greasy.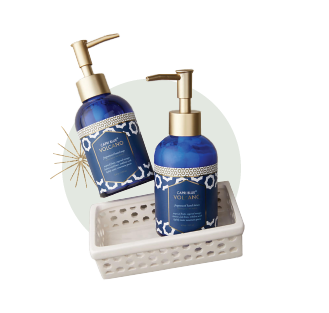 Capri blue volcano lotion and hand soap
Fun food and wine gifts:
Homemade granola (or some local pastries) + almond milk for tomorrow's breakfast
Fancypants olive oil and balsamic vinegar
A week of Blue Apron or Sunbasket (these are our two personal faves)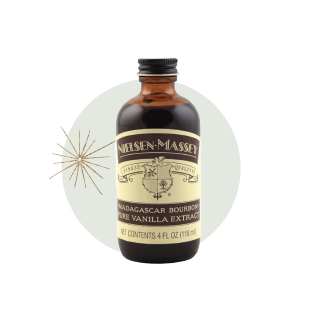 Cheeky dish towels. These are the best!
A set of unique seasoning salts. These truffle blends look amazing.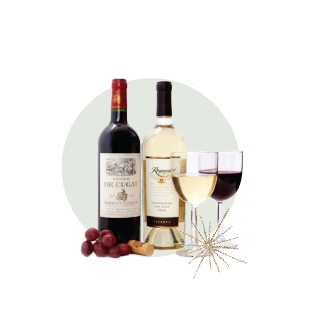 A week of Daily Harvest. This is what I sent Meg (no spoilers since I sent it already haha), because I thought she'd love their smoothies, soups, overnight oats, and sundaes as much as I do. My code will get you 3 free cups if you want to try it out!
Etc.:
Rewined candles. These are my all-time favorite candles, and I'm a major candle hoarder. The scents are gorgeous any time of year, but I especially love the Spiked Cider and Wine Under the Tree over the holidays. (I just saw on their website that they have magnum-sized candles now and am convinced that I need one.)
An anthropologie candle (the Fir and Firewood smells SO good)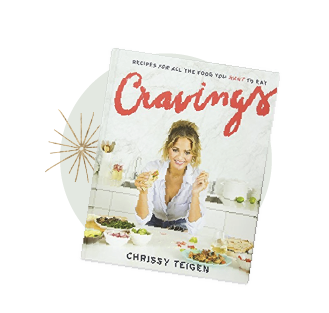 Cookbooks (PLANTLAB, Smitten Kitchen, Cravings, anything Ina)
What's your go-to hostess gift? Any foodie finds that are on your personal wish list?
xo
Gina
All of the items on my gift guides are curated by yours truly; companies are not able to sponsor a spot on these lists. Affiliate links are included, which don't affect purchase price, but enable me to earn a small commission that I use to keep the blog running. Thank you so much for your support!
Graphics: Julia at Luminous Lines
More gift guides:
For your fitness-loving friend