Last night, 14 of us met up at Winterhaven to check out the holiday lights.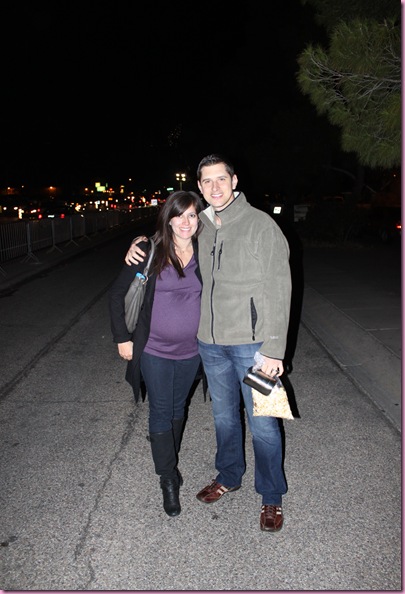 Winterhaven in a housing development here, and is known for their elaborate holiday light displays- I think it's part of the Homeowner's Association requirements. There are designated nights to walk or drive through, as well as horse-drawn carriages and trolleys.
We took the trolley tour, which had flip-down sides and bonus: it was heated.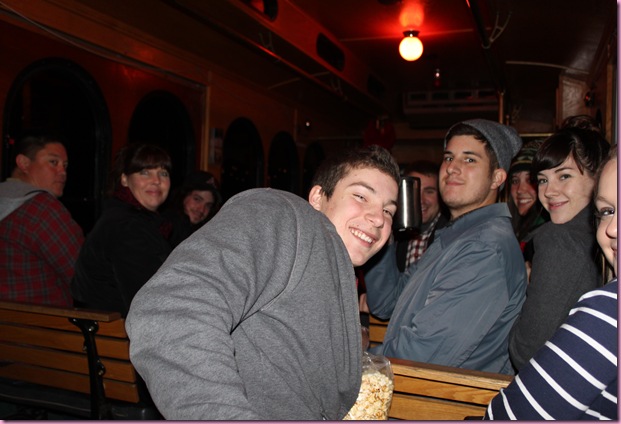 The driver was awesome and told us interesting facts about the neighborhood and different houses. It was built in 1949 and the guy who designed it wanted it to make it unique to Tucson by planting an abundance of pine trees. When he planted the trees, electrical outlets were built into the base of the tree, so they'd be easier to decorate without needing extension cords. Every year Tucson Electric Power decorates the enormous trees with holiday lights, while the homeowner's go all out in their yards with decorations.
It took a while to figure out my camera on the "holiday light" setting (actually I still don't really know how to use it), so some pics were a blurry disaster, and others came out kind of artsy.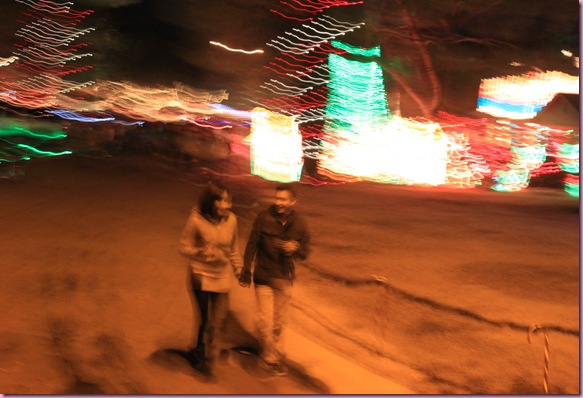 At least that's what I tell myself.
We drank hot cocoa, ate kettlecorn, waved to the people walking, and chanted random things- a wild group 😉
Some of the houses: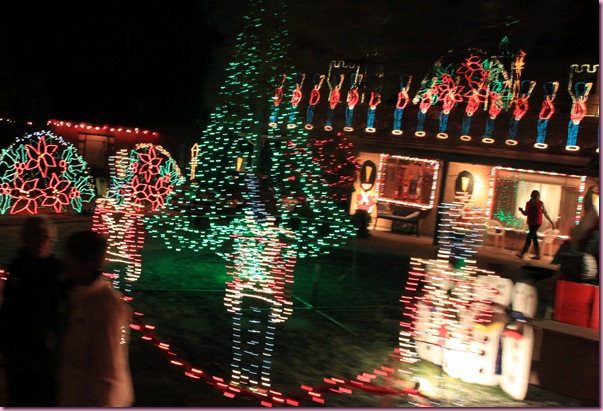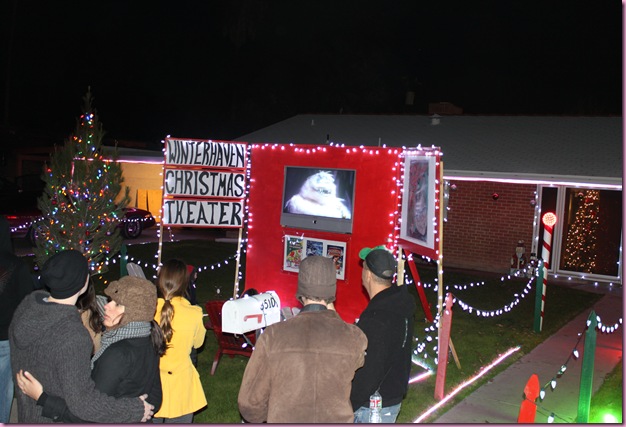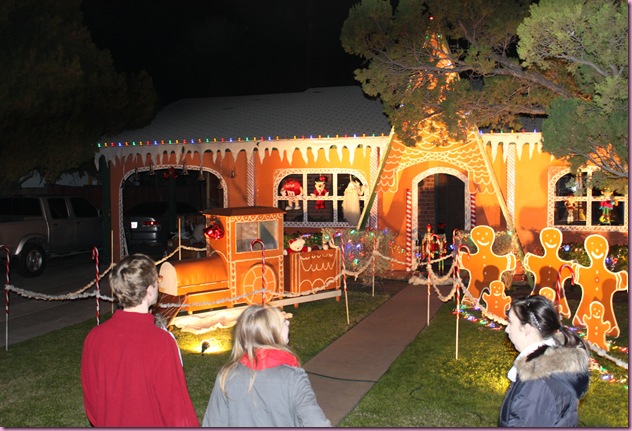 A HUGE dragon and castle: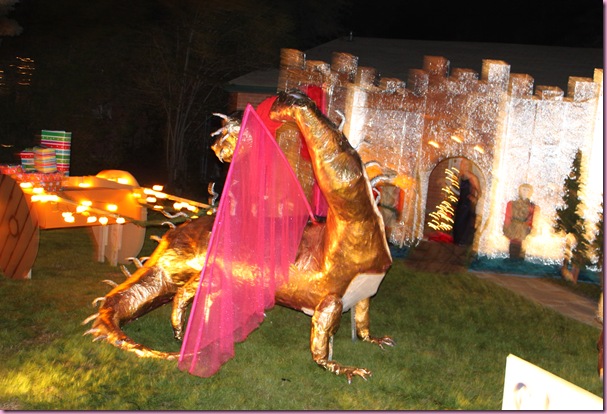 and the "Bellagio of Winterhaven"- lights and a fountain that moved to the music. It was seriously amazing.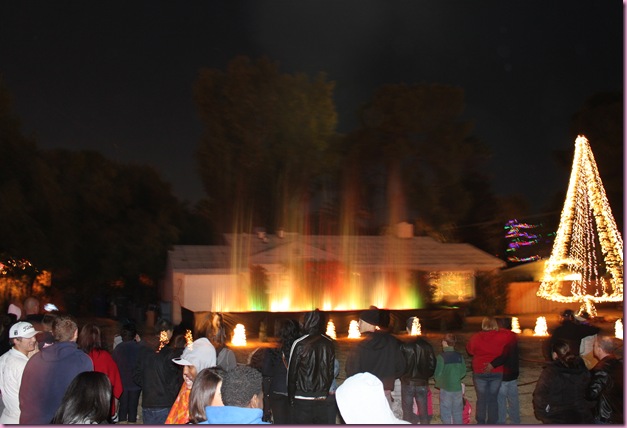 Before you knew it, I was crying into my kettlecorn when the trolley made a "Kyle stop" at one of the houses,
and my little bro got out and asked Megan to marry him.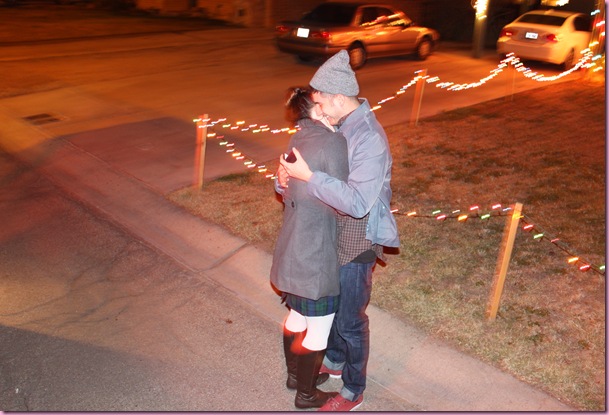 I've always considered her my little sis –she and Kyle have been dating almost as long as the Pilot and I have known each other- but it's so exciting that it's official. So very happy for them <3
This morning we're all off to a legendary brunch at my nana's house, and then getting in some active recovery cardio at the Street Fair.
See ya later with a Family post!
xoxo
Gina
Any other brides-to-be out there? Check out the Bridal Bootcamp workouts on the Fitness page if you'd like some new moves before the big day <3