Healthy Butterfingers smoothie
Hiiiiii 😀 How are you? Hope your day is going fabulously.
It's POURING here! And I love it 😀 Perfect weather for watching the Emmy's pre-show and online shopping 😉
This morning, the Pilot wanted French toast on Pancake Sunday, so I made some for his face: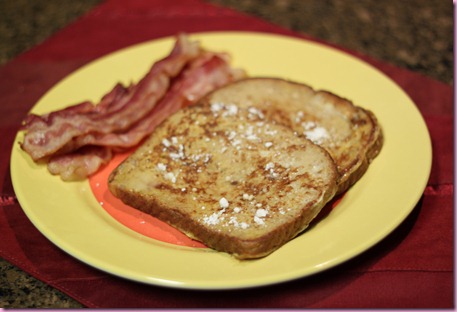 Along with organic bacon- he was a happy kid 😀
We ran errands, kept organizing and doing pre-packing blahs, I hit up the gym for cardio, then we took a break for snacktime.
Mine was a little on the random side…
Organic peach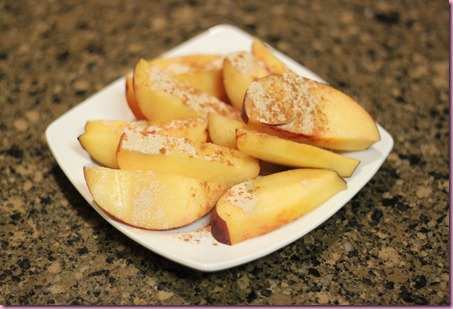 (with lucuma and mesquite)
Greens topped with sauerkraut and Garlic Gold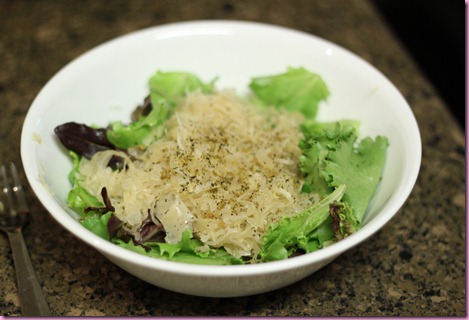 (I wanted SALTY!)
and a Butterfingers Smoothie.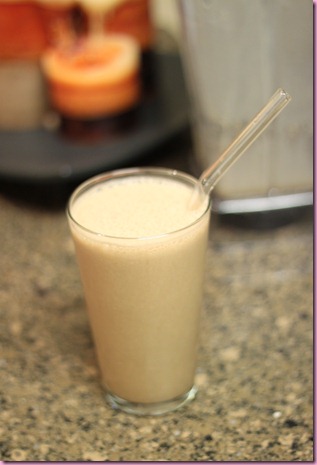 This smoothie is very much based on my friend Philip's Better Than Butterfingers smoothie (in his Raw Food, Fast Food book)
The star of the show was this: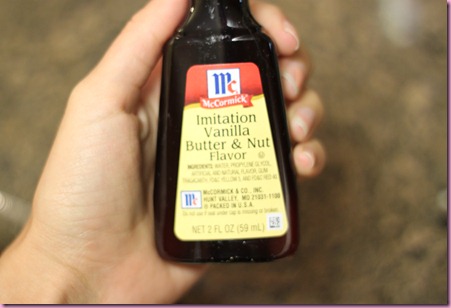 The ingredients in this extract are kinda stanky (Red 40, anyone?) but it was the only thing I could find for a toffee or butterscotch extract- Stevia makes toffee-flavored drops, which would be much better but a little of the artificial stuff ain't no thang.
The Butterfinger breakdown:
-1 frozen banana

-1 C almond milk

-1 scoop chocolate protein powder of choice (I used the Vega To-go sample from the HLS)

-1 heaping T nut butter of choice (I used almond butter, my nut butter lovah)

-1/2-1 t toffee or butterscotch extract

-1/2 t vanilla extract

-1 T mesquite (optional)

-1 T lucuma (optional) *Philip also adds maca to his

-Stevia to taste

-pinch sea salt

-a few ice cubes

Blend in the Vita-mixalicious and devour 😀
We're taking it easy right now and are going to make rice and build-your-own burritos for dinner, then watch the Emmy's.
Enjoy the rest of your day!!!
See ya in the morning <3
xoxo,
Gina
Today's workout jam: "Troublemaker" by Akon and Sweet Rush (catchy and upbeat for a steady state run, elliptical or spin sesh)