Mediterranean Movie Night
Hi guys 😀 IT'S INDIAN FOOD WEDNESDAY! Sorry to yell, I just get so excited about it 😉 Hope your morning is off to a great start.
Falafel Feast 2010 was a success <3
I made the batter (mix? dough?) into 8 patties- with some mix leftover in the fridge for egg or salad topping.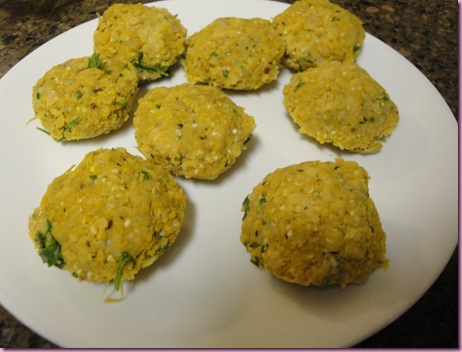 On med-high heat with a lil olive oil, I cooked each side for about 3 minutes until they were brown and toasty.
The pilot's plate: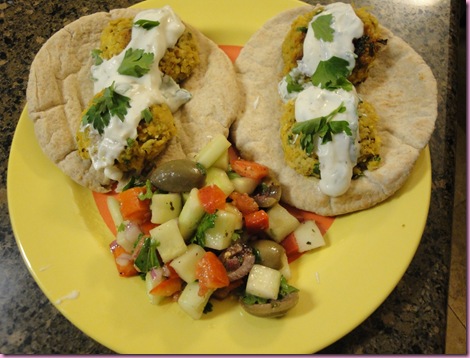 My plate, in a To-Go container: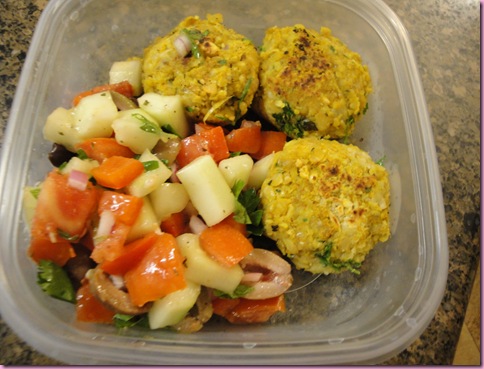 Yup, I took it to the movies with Jeni 🙂
I was the girl whose movie treat smelled like cumin and garlic, and I happily munched it while gazing into Edward's eyes.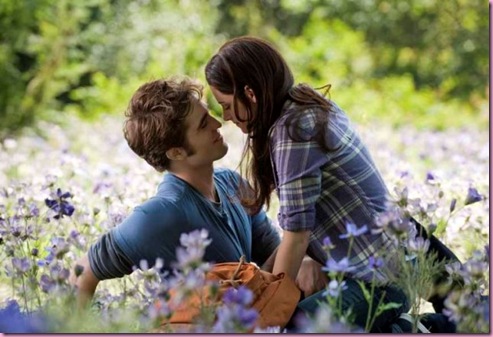 Source
The pilot understands my love for Edward 😉
The movie was even better the second time. By far, the best in the series… I'm just bummed they're making us wait over a year for the next one! Punks.
B-fast this morning was overnight oats with chia: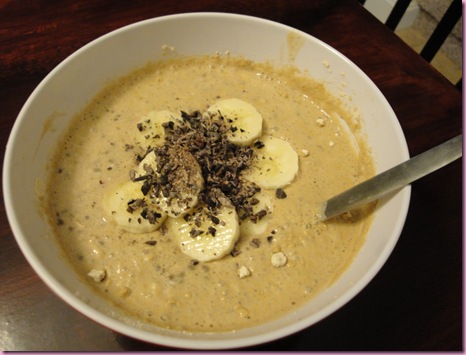 (I didn't stir it very well… There were still chunks of powdery magma that would float up and explode in my eye. Dane Cook, anyone??)
-1/2 C oats + 1 T chia goodness soaked in 1 C almond milk overnight
-1 T brown rice protein
-cinnamon and cacao nibs
-1/2 bananner
I'm off to do some weights (legs and abs today) and teach bootcamp!
Have a lovely day <3
Gina
Zumba song of the day: "Quiere Mas" by Angel y Khriz