Hiiiii 😀 How's your day goin'? I loved reading your tips on this morning's post- amazing words of wisdom. Thank you 🙂
Mine day has been pretty lovely, since ice cream was involved.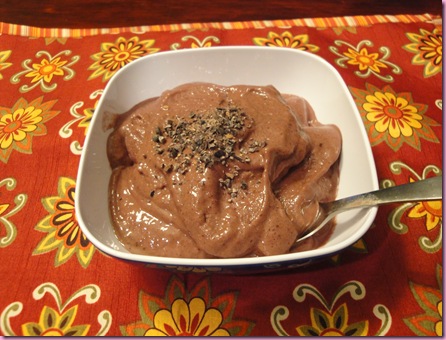 Chocolate Cherry Bomb protein ice cream <3
Heaby's protein ice cream reminds me of a Wendy's frosty… and I really, really like that 🙂
This morning, I was supposed to have an intro training sesh with a new gym member and she no-call-no-showed…
So I pumped some iron:
Shoulders, Chest and Triceps
| | | |
| --- | --- | --- |
| Elliptical | Level 6 | 10 minutes |
| Overhead shoulder drops alternated with tricep dips | 10 lbs each/ body weight | 3 sets of 12 |
| Circuit: |   |   |
| Upward rows | 10 lbs each | 3 sets of 12 |
| Dumbbell nosebreakers | 8 lbs each | 3 sets of 12 |
| Supine chest press | 8 lbs each | 3 sets of 12 |
| Stability ball side laying raise | 5 lbs | 3 sets of 12 |
| Stability ball push-ups | body weight | 3 sets of 12 |
| Total time: 35 minutes |   |   |
Then came back to the casa and made tonight's dinner.
I love when I get a break during the day and can make dinner in advance- this way, the pilot and I can enjoy each other's company at night. Or in today's case, because I'm going to see Eclipse (again) with Jeni 😉
I grabbed the garbanzo beans that soaked overnight: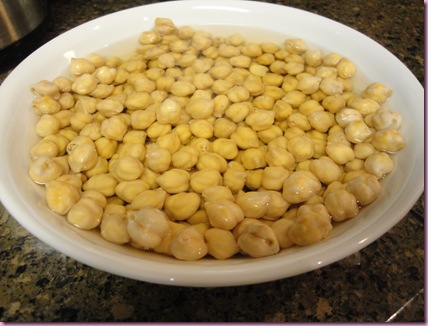 and simmered them in a large pot with water, cloves of garlic (I just wrote "gloves of garlic") and sea salt for an hour: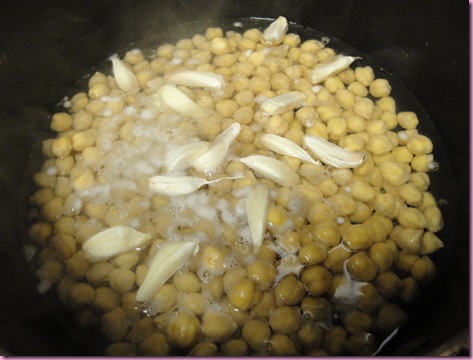 While the garbanzo beans were doing their thang, I made a simple chopped Greek salad to go with tonight's falafel.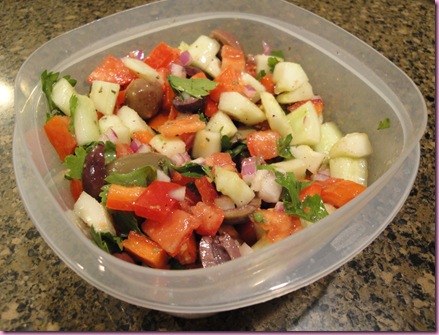 –2 tomatoes (from a client's dad's garden)
–1 cucumber
–Green and kalamata olives
–parsley
-red bell pepper
–white wine vinegar, olive oil, sea salt, oregano, olive oil and Garlic Gold
+ yogurt coriander sauce for the Pilot's falafel (TWSS? Heh heh)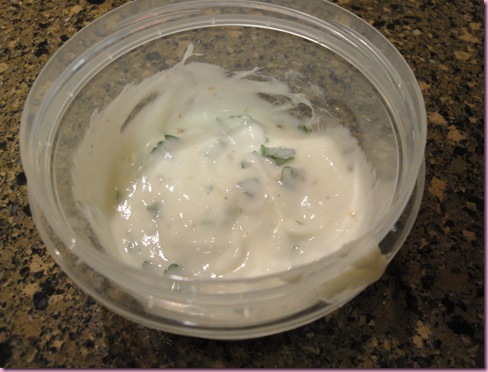 I did some stuff around the casa and then the garbanzos were reader for their falafel (fal-awesome) destiny.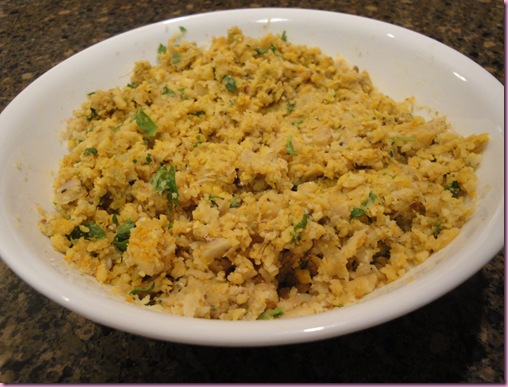 Instead of saying I "adapted" this from so-and-so recipe, just *click here*. All I did differently was use hemp seeds instead of sesame and spelt flour instead of wheat 😉
The falafel dough (batter? mix?) is in the fridge and when the pilot gets home, we'll pan-sear it up and I'll have mine plain and he'll have his on pita bread with yogurt coriander sauce and Greek salad for both of us. Sahweet.
Lunch: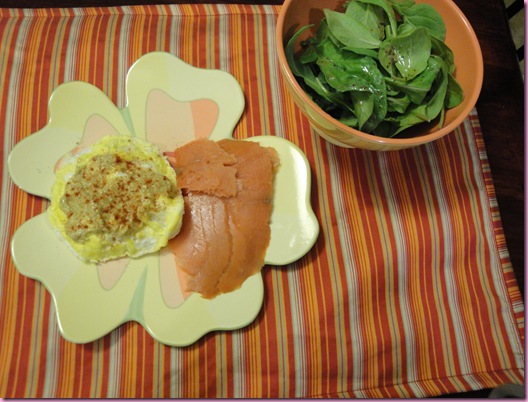 Smoked salmon, egg puff with Dijon, and arugula with Garlic Gold vinaigrette (I'm obsessed).
Remember when I said I was going to try to just have seafood twice a week?
Well, that didn't really work out 😉 I just love it too much.
I'm heading back to work to train and do cardio, coming back for Falafel Feast 2010 and then ECLIPSE!
xoxo,
Gina
Something to read:
–America's Deadliest Sweetener Betrays Millions
–Is Neck Measure Better than BMI?