Hi guys 😀 How are ya? Hope your afternoon has been bueno <3
I'm always thankful for the mailman when I have nothing to write about 😉 He brings inspiration in cardboard boxes.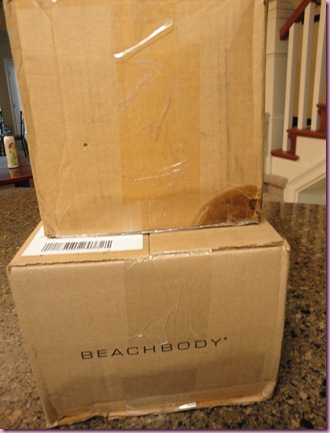 A lovely package from my friend, Brittany! (We're doing a lil mail exchange)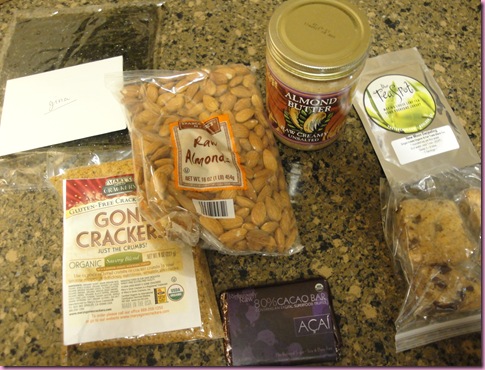 Nori wrappers, Mary's Gone Crackers BREADCRUMBS, raw almonds, almond butter, raw chocolate, tea and…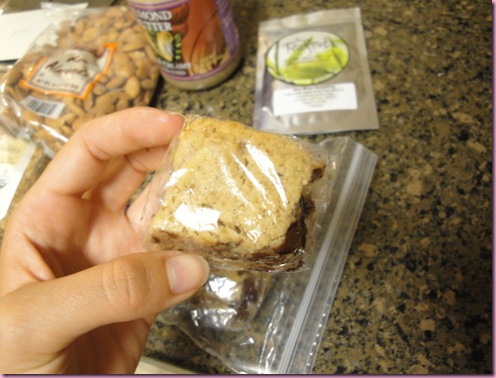 why hello there 🙂
I took care of that chocolate cookie bar (gluten-free, dairy free, you're amazing, Brittany) and another. I did save 4 for the pilot 🙂
And check out what else came….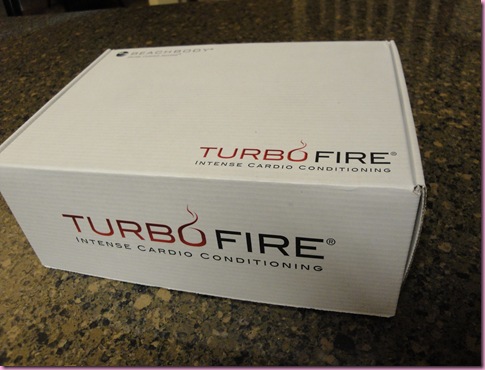 I've got the fiyahhhhh 🙂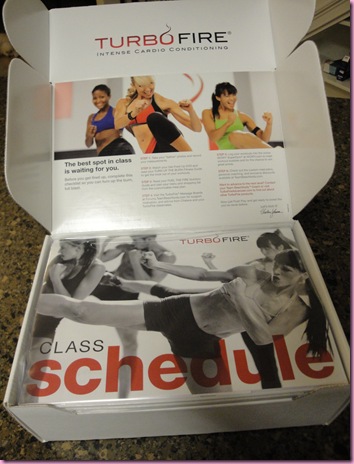 Me <—– Stoked  😀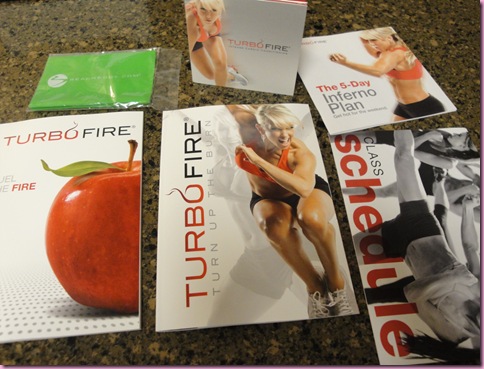 Thanks again to Elizabeth for helping me order TurboFire 🙂 Her BeachBody coach page is *here* if any of ya'll are looking to find a BeachBody program (like Insanity, P90X or TurboFire)- she's awesome and a good friend of mine, so she'll help ya out.
I read through the materials (standard eating plan- I'll stick to my Gina style of feasting, class schedule, 5 day Inferno Plan for quick results) and am really excited about starting the workouts. From what I can tell so far, TurboFire is High Intensity Interval Training, combined with toning moves and is supposed to have baller upbeat music. I'll be sure to let ya'll know after I try the first workout tonight 🙂
Some random eats:
Smoothie: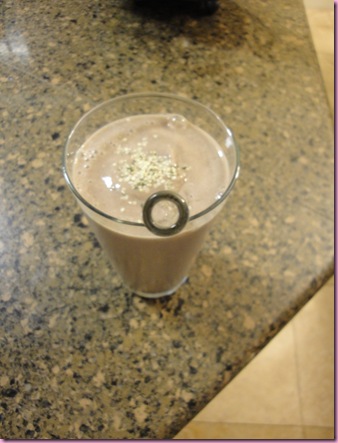 -1 C almond milk
-1/2 C frozen peaches
-a few frozen strawberries
-the other half of this morning's bananner
-1 T brown rice protein (hoping my Sun Warrior gets here soon.. I miss it!)
-1 t spirulina
-a lil hemp seeds
Leftover Greek salad: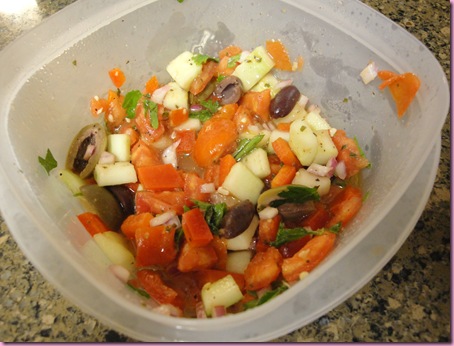 It tastes even better the next day 🙂
+ 2 unpictured, but delicious, slices of millet bread
I'm going to make another snack before heading back to work and then coming home to FIRE IT UP 😀
Have a lovely night <3
Gina
Note: Have any of ya'll tried Grooveshark.com?? You can put in any artist and it comes up with every song that artist has EVER recorded. It's been a medley of Glee all day over here 😀 Maybe I'm late to get on the boat, but I thought this was AWESOME because in Pandora you can't choose specific songs. Edited to say:Some bloggies let me know that Grooveshark gave them viruses on their computers. I haven't had any probs, but be careful and make sure you have good anti-virus software <3