[This post is sponsored through my partnership with Les Mills. As always, all opinions are my own. Read on for details about MegaMadness 2014.]
Vegas, baby!!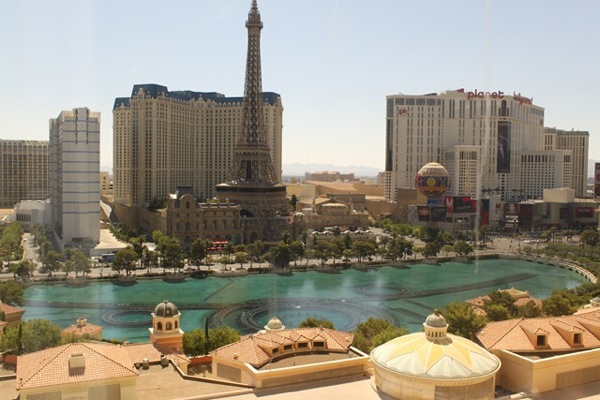 One of my favorite spots to vacation, enjoy fantastic restaurants and shows, shop ("moderately") and gamble (a little). One of my all-time favorite Vegas trips was with my good friend Ashley, when we went to visit our husbands (who were TDY there) and relax at the pool. Since we were doing Insanity at the time, we did the work out one morning in our hotel room. It's fun to have friends that will join you for workouts, especially when you're in a vacation spot. When I first heard about MegaMadness, I knew it's something that I'd love to attend with a group of my friends.
When you work out in a huge group, the energy can't be described. At fitness events, I'm always able to take a huge dose of motivation back home with me, especially after trying new workouts, meeting people (and hearing their inspirational health and fitness stories) and learning about fresh new fitness styles. It's also fun to revisit classic faves, too. At MegaMadness, you'll be able to enjoy large-scale group workouts along 2,000 hooting and hollering fitness enthusiasts. <– My kinda party.

What is it?
MegaMadness 2014 is a huge fitness event that will take place on March 27-29 at the Aria Resort and Casino. (If we weren't in the midst of move-stravagzana, I'd be there in a heartbeat.) The beauty of this event is that anyone can attend, including fitness professionals and enthusiasts. You don't have to be a certified fitness instructor or trainer to join in the fun. MegaMadness will include education, workouts, business sessions, a Reebok fashion show and killer after party. MegaMadness is sponsored by Les Mills and Reebok, who recently partnered to create Les Mills branded fitness gear. As you guys know, Reebok is one of my favorite fitness brands and I especially love the fact that their clothes are extremely functional while adhering to the latest fitness trends. My favorite item (so far) from their Les Mills line is this strappy tank top.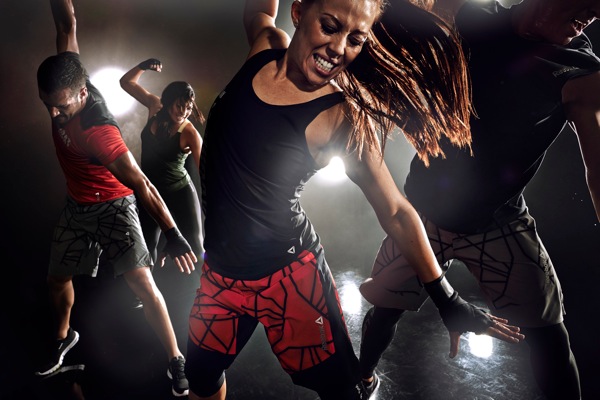 What to expect at MegaMadness 2014:
An amazing time and educational experience. Participants will be able to enjoy large-scale versions of Les Mills workouts; if you haven't tried GRIT, I highly recommend it. GRIT is a quick and effective workout utilizing HIIT techniques. New fitness products will also be showcased including gear from Reebok, TRX and RockTape. They'll also be launching their new program designed for kids: BORN TO MOVE. Since I'm always looking for fun active play ideas with Liv, I'm really excited to check it out when we move to San Diego. MegaMadness sounds like an incredible event!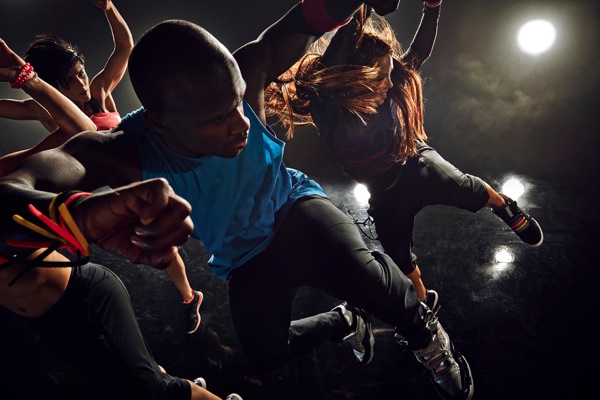 If you're interesting in attending, check out the registration link here. The code "MEGA25" will get you 25% off, too!
If you could take a live class from any fitness instructor, who would you choose?
Would you enroll your kiddos in a movement-to-music program if your gym offered it?