Hey everyone!! How's your Friday going?? I can't believe this is the first chance I've had to post all day! It's been go-go-go over here until now… so here I am 😀
The most exciting eat of the day was definitely this breakfast cookie…
It was swimming with SUPERFOOD!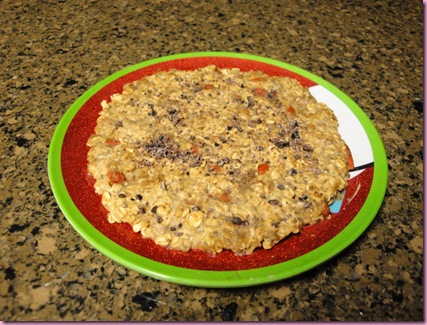 To the usual mix, I added maca, goji berries, chia seeds and cacao nibs. Nutrient overload, antioxidants and energizing power! I'm all over that 😀
Some of today's eats: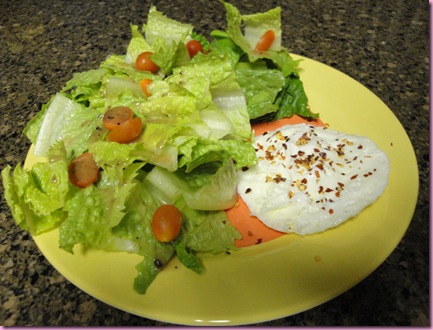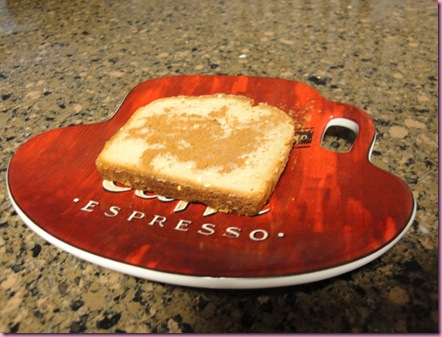 Nothing unusual –I promise to get back my creative mojo next week- but I do want to talk about something I have mixed feelings about…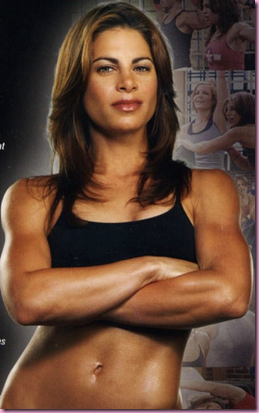 (Source)
Jillian.
Don't get me wrong, Jillian has lost a significant amount of weight and kept it off (like me), trains and aims to motivate others (also like me) but also promotes the use of diet pills and weight loss supplements (not my style at all).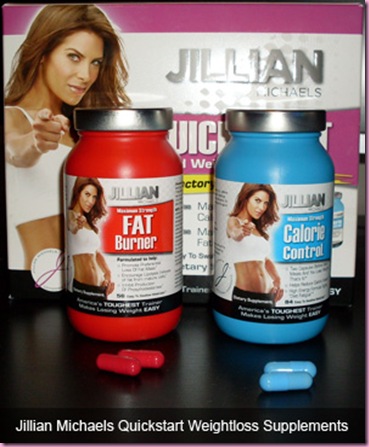 (Source)
As a trainer, this is my worst nightmare. Ron and I actually had a pretty heated discussion about this earlier.. he's not a fan of the Jill-meister either.
Here we are, trying to teach clients lifestyle changes and a famous health and fitness figure promotes the idea of a quick, easy, fast fix. Can we say trickster??? If I were a skeezy trainer, I could teach my clients "fast fixes" to lose a significant amount of weight within a short amount of time and make them feel like I was doing a great job. However, I would see this as highly irresponsible. It's my real job to encourage lifestyle changes to my clients that they can stick with over the long run. They lose weight (and body fat) slowly and surely, and the weight stays off. Ron put it really well when he said that "If you make it a lifestyle, you have to intentionally mess it up". Pills usually cause water weight loss. Eventually when you stop taking the pills (some of Jillian's are $80-something a bottle), the weight will come back.
Here's what she says about the pills:
My new proprietary, scientifically developed weight-control and body-shaping formulations are designed to cut through all the diet jargon and help you get the results you want.

This is where you start to change your life, to get thinner, stronger, and healthier, shedding excess pounds by changing your eating and exercise habits, and finding the emotional support that will turn failure into success.

My new formulations can help you make it all possible. Believe me, you can change your life. I know it, I've lived it, I understand it, and I changed it… YOU can too!
The supplements also contain bitter orange extract. According to this study, bitter orange can cause fainting, heart attack and stroke in healthy people… all for the sake of losing a couple of pounds quickly. I also noticed that on GNC.com that the pills have less-than-stellar reviews.
Obviously, I'm not saying Jillian is all-bad or anything like that- she does some seriously amazing things!- but I do think that she is being irresponsible and contradicting herself by sticking her face on diet pills. The Biggest Loser emphasizes lifestyle changes, and Bob and Jillian emphasize healthy eating and fitness habits that the contestants (and viewers) can add into their routine. While this is a good thing, the Biggest Loser also emphasizes quick and unhealthy weight loss. It's unhealthy and unrealistic for everyday people to spend all day at the gym, exercising to the point of vomiting and eating a ridiculously low amount of calories. All for weight loss. I've said it once, but I'll say it a million times over again… weight is just a silly number. Body fat says SO much more about body composition. Instead of the giant scale, why not a bod pod???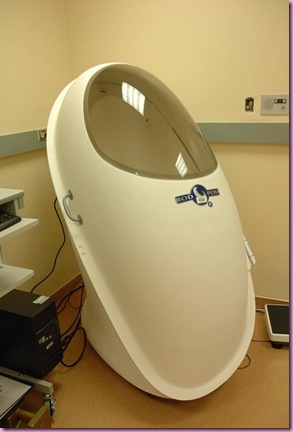 (Source)
Why not have Biggest Loser over the course of the year and then do re-cap episodes during the season to encourage slow, steady and healthy weight loss?
I don't always stir the controversy pot on the bloggy, but what do ya'll think of all of this?? Biggest Loser: good or not-so-good? Jillian's diet pills: ok way to make some money, or totally irresponsible??
Well I'm off to make a green juice and then chill for a while. We're meeting friends for dinner then seeing the Lovely Bones 😀
Have a wonderful night <3
Gina
*****New Winter Shape Up workouts will be posted on Monday!!!