More bang for your cardio buck
Hi friends 🙂 It's almost the weekend! I'm so glad you liked the back workout– let me know if you give it a try!
Since the Pilot and I are both (still) feeling a little under the weather –please be allergies- we had someone else do the cooking last night.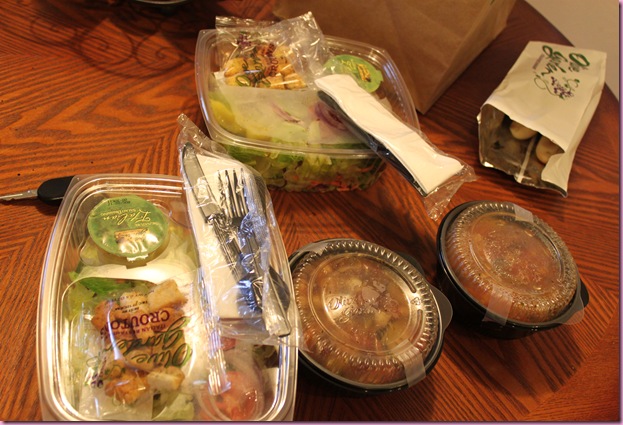 Soup and salad FTW
Treat at work: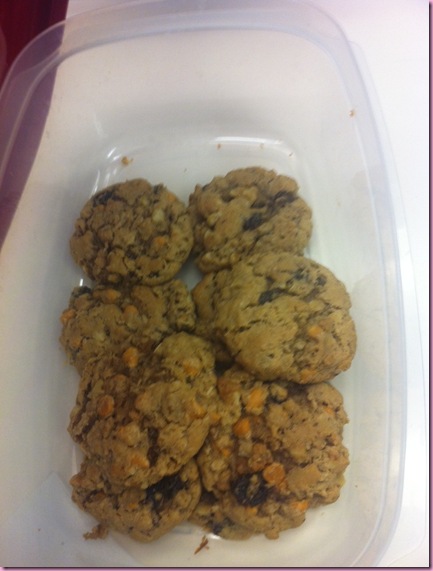 (Sorry for the blur- just had my phone with me)
One of the girls used to own a bakery and often surprises us with amazing desserts. I had to try a cookie –oatmeal with butterscotch and raisins, which may be the best cookie combo ever- and it didn't upset my stomach. I'm sensitive to gluten, but if I have small amounts every blue moon, it's NBD.
I didn't teach any intense classes yesterday (lots of assists and taught a treadmill/strength class), so I hopped on the elliptical at the end of my lunch break to get in a good sweat for 20 minutes. I love pedaling on the elliptical reading a magazine, but since my workouts are now much shorter, I try to make them as effective as possible.
Here are some tips for getting the most out of a cardio workout:

-Be sure to warm-up. Even if you don't have a lot of time, taking 5 extra minutes in the beginning is worth the time you'd have to spend recovering from a potential injury. 

-Choose a mode that you'll use to challenge yourself. If something is particularly challenging (but you feel comfortable doing it), go for it!

One that is guaranteed to kick my booty: jump roping.

-Find a mode that will use your entire body. For shorter sessions, I prefer the treadmill or elliptical rather than the stairclimber or bike. I LOVE the stairclimber and bike, but to increase muscle usage and burn more calories, I'll opt for the treadmill, elliptical or plyometric intervals.

-Put the magazine away. As you guys know, I'm a big fan of cardio reading, but for short sessions, it's not ideal. My mind and energy are better utilized cranking out some quality cardio than reading about William and Kate. I can catch up with them during my longer, more leisurely cardio sessions.

-Add in hills, speed drills, or a combination of the two. One of my favorite ways to challenge myself for cardio is to gradually take the incline up as high as I can take it, recover, then do sprint intervals (kind of like in this workout). It's a bonus to challenge different muscle systems and possibly burn more calories, but I also like it because it keeps things exciting. Steady state isn't as fun for a short amout of time.

-Add in some plyo. Plyometric movements are a great way to get your heart rate up and strengthen your muscles at the same time. They're fast, functional movements which can improve athletic performance. These bursts of energy also make steady state cardio seem easy (ish) in comparison. (You can read about my favorite plyo drills here)

-Create an awesome playlist. Even if you have a short amount of time, amazing music can provide the extra motivation and oomph to crank out an intense workout. Choose at least one power song (your absolute favorite at the moment- mine is "Wild Ones") and put it at the beginning of your playlist. Other current faves: "Shake Senora," "Starships" by Nicki Minaj and J Lo "Dance Again." (I like Pitbull… a lot)

-Use a heart rate monitor. This is a great tool to make sure you're challenging yourself and also to ensure that you're working out in a proper zone for your personal fitness level.

(I use the Polar FT40 and love it)

-Cool down and stretch– just as important as warming up effectively. Let the heart rate come back down safely and stretch to prevent injury
What's your go-to for short cardio workouts? Any tips you'd like to add to the list?
It's a Zumba day over here 🙂
Hope you have a Happy Thursday!
xoxo
Gina
Something to think: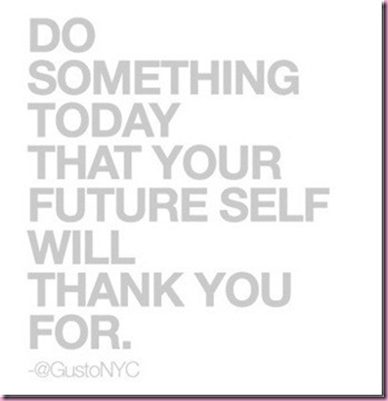 Head's up: Sun Warrior for $36 on OpenSky!