It was about time to go from this: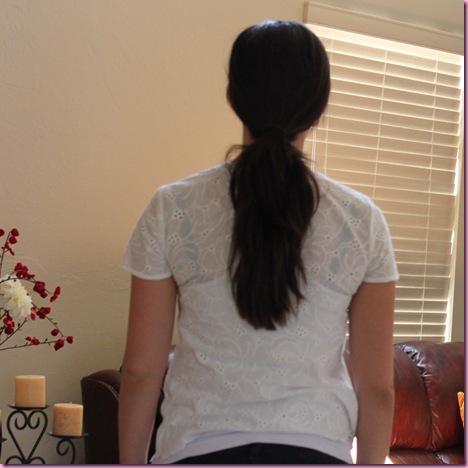 (what I call my "witch hair" – too long and thick to manage)
to this.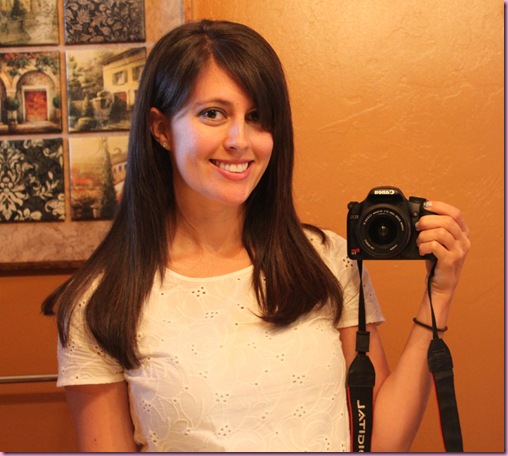 I lost about 5 lbs in hair this morning. As much as I love the convenience of the messy bun, I'm so excited to be able to wear my hair down again! Thank you madre, for taming my mane and nana for coming to the salon to play with Liv 🙂 It had been a couple of months since I'd had a haircut, and it felt so good.
Something else that hadn't happened in a couple of months?
Getting together with the girls, at night, sans babies.
We hang out all the time during the day, but it was nice to go out without packing everything up and trying to find a time that works with feedings and naps. The husbands stayed home with the babies after they were in bed, and the girls met up for dinner and drinks. It was pretty amazing. I didn't take my camera, but enjoyed a salad beast, a glass of red, lovely company and conversation.
At work, in addition to the usual teaching schedule, we've practicing our recital dances for dance week. It's in two weeks, and I'll be sure to take lots of pics. We're doing a Zumba dance and a Bellydance- it will be my first time wearing embroidered harem pants, a flowly skirt, sequined bustier and veil.
Along with the usual dance classes, I've also been teaching a lot of stretch classes and finally made a new stretch playlist per your awesome suggestions.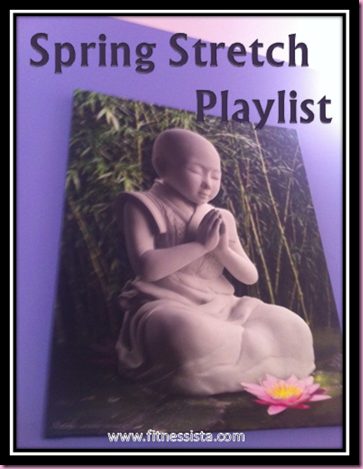 "Om Mani Padme Hum" Deva Premal

"My Love" Sia

"Rocketman" Jason Mraz

"Ancient Love" Gossling

"Holocene" Bon Iver

"Colors" Amos Lee (ft Norah Jones)

"Fade Into Me" David Cook

"One Thousand Years" Christina Perri

"Ong Namo" by Snatam Kaur (I LOVE this one)
For breakfast this morning, the return of a hidden treasure from the depths of the pantry: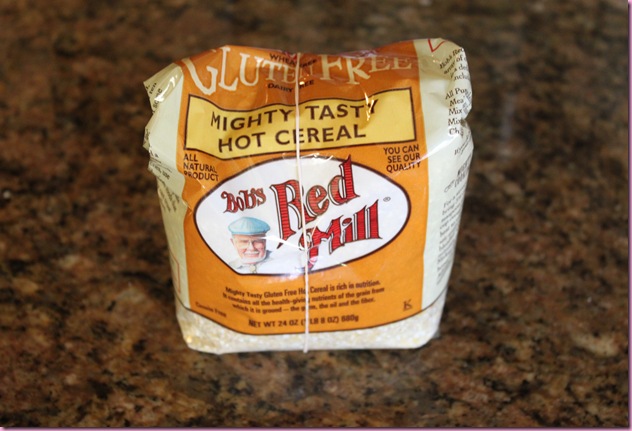 With berries and almond butter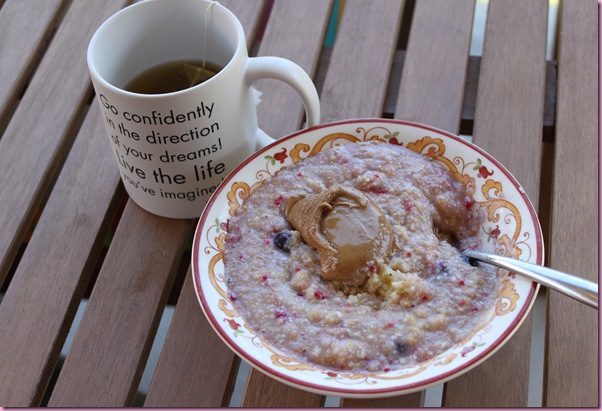 Yesterday's morning work snacks: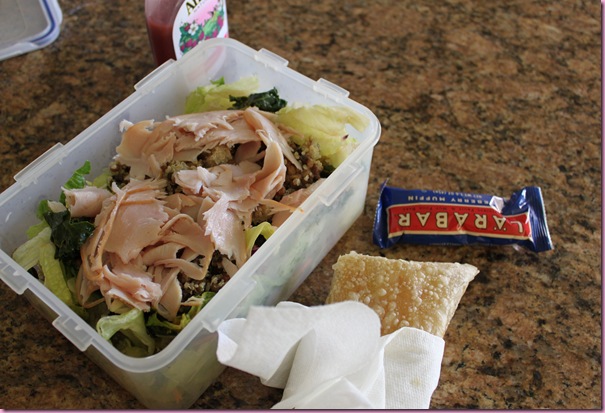 (Eggrito, leftovers salad with lentils, quinoa, wilted kale, Olive Garden greens, turkey and light raspberry vinaigrette, Larabar)
Today, we're meeting up with Kelly for coffee, then probably off to dinner with the fam.
Anything fun going on this weekend? What are your weekend fitness plans?
Saturday teaching Zumba and Sunday Bikram over here.
Enjoy your Friday!
xoxo
Gina