Last week, I was fortunate to attend a press trip to Mountain Trek outside of Nelson in British Columbia, Canada. My accommodations and travel were provided, and I was not compensated for writing this post. It was such an incredible experience, and I'm excited to share my recap, what I learned, and pros + cons below.
From my transition from the mountain bubble and back into the "real world," I've taken a lot of helpful techniques with me. I learned some news cooking skills (hello, crispy ginger chicken!), strategies to help me fall back asleep if I wake up during the night, and got a lot of recipe inspiration, but the biggest benefit of the trip was something that can't really be described. I feel tranquil and calm, and even if little stressors pop up, I can almost see the Alpine trees gently swaying, feel my body gently collapsing onto a large stone to rest after a long hike, and see the open serene lake.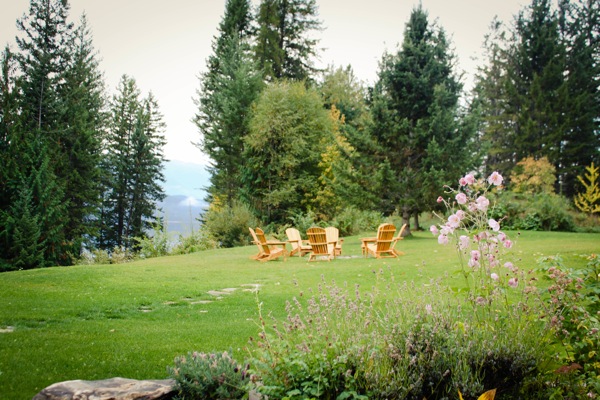 Mountain Trek is an incredible place. Nestled in the heart of West of Kootenay Lake, a cozy lodge gently sparkles. The lodge seems to radiate with healing energy, which may be due to the fact that it's a stone's throw from the local hot springs, a local destination for healing. The Ktunaxa and Sinixt Nations, who first inhibited the land, built a large healing wheel, which is located on the outskirts of the property. Photos are displayed in the lodge dining room to honor and recognize those who established the land, and even though it was thousands of years ago, the connection is eerily similar.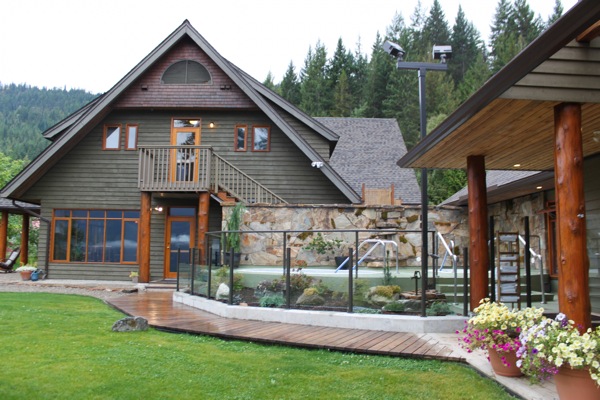 Guests from around the world visit Mountain Trek for a variety of reasons: weight loss, stress management, fitness improvement, or even a luxurious getaway. The group is small (with a maximum of 16 people), and they promote a family-style environment: a cohesive schedule, and all meals are consumed seated around a large dinner table. (Unless you're on a hike, then it's a la Thermos.)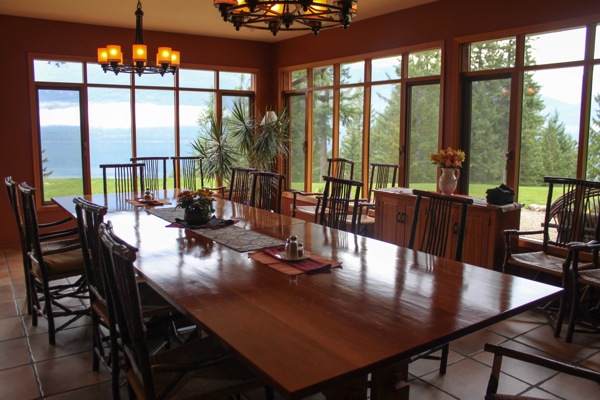 When I first mentioned that I would be visiting Mountain Trek, a few people were wondering why I would visit a weight loss retreat. It's about so much more than weight loss, and can have nothing to do with weight loss if that isn't one of your goals. The purpose of Mountain Trek is ignite a lifestyle change or reset. It removes many of the distractions from the outside world (technology overuse, loud noise/traffic, stress over meals) and enables guests to become centered and focused on their unique goals. During the 7-day adventure, there is a wide array of actives and lectures; you can check out what a sample day looks like in this post.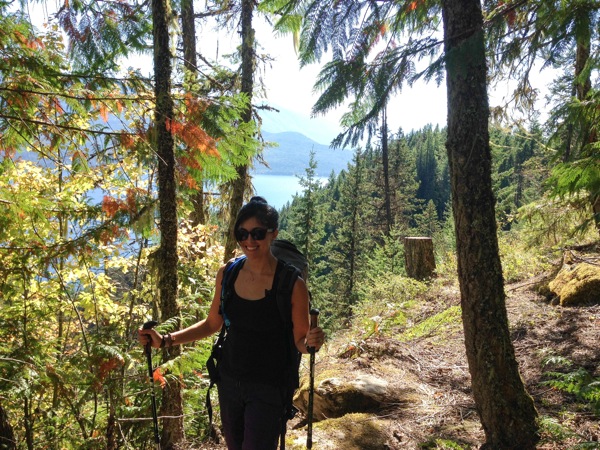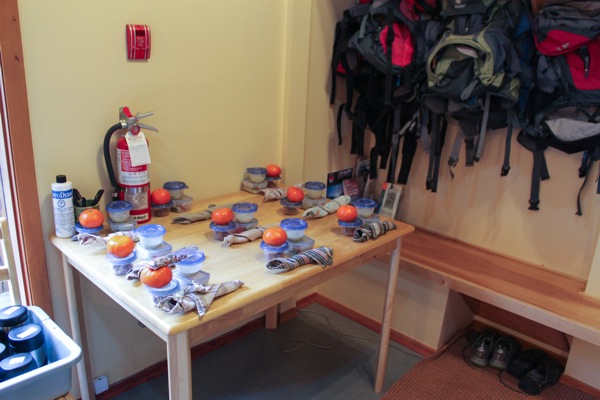 One of the things I love the most about Mountain Trek is that they emphasize a holistic view of health, focusing on fitness, nutrition, detox and stress management. I feel like they set guests up for success before they leave, whether it's through crafting a unique plan for when they arrive home, or arming them with an entire book of Mountain Trek lecture notes and recipes. I can already tell that my MT book will soon be tattered and smudged as it's used in the kitchen. Mountain Trek provides tools for others to find workouts they love, enjoy delicious healthy food, and live longer, healthier lives, which is exactly what I hope to do. I learned a lot of valuable information while I was there, and put some key points into a list to share.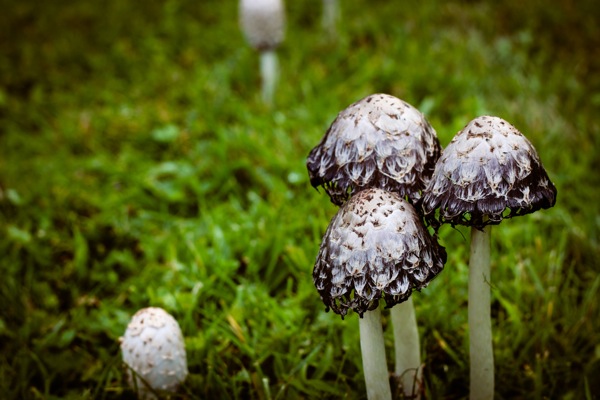 10 tips for wellness from Mountain Trek:
-You aren't what you eat; you're what you absorb. We can fill our bodies with the best quality organic and whole foods, but if we're not absorbing them, our body has no idea that we're making the effort to nourish it. So many things can affect nutrient absorption, particularly chewing food thoroughly, dietary sensitivities and gut bacteria. If possible, have hormone levels and sensitives tested by a doctor if you think anything is awry, and include a mixture of probiotic-dense foods (like yogurt, sauerkraut, kimchi, raw apple cider vinegar, etc) and healthy fats to aid in nutrient absorption.
-It's not about workouts, it's about movement. Our sedentary culture has created inflammation within our bodies, and inflammation leads to various health concerns and diseases. Even if you go to an hour workout class, if you spend the rest of the day as a so-called "office athlete," seated and typing, it is encouraging muscle atrophy and a catabolic metabolism. Add in little bursts of energy throughout the day, even if it's not an official "workout." Take a short walk after dinner, enjoy a nice stretch during your workday, or alternate periods of sitting with periods of standing.
-Let go of worry. Worrying about the future has no gain. Switch your focus to the present moment. Worry can also raise our body's level of cortisol (the stress hormone), which encourages us to hold onto fat and also can create inflammatory responses in the body.
-Lift heavy things. Emphasize strength training in addition to cardio to promote lean muscle growth and bone health. Bones become stronger and more dense when we make them work to lift either our own body weight, or additional resistance (through resistance tubes or weights).
-Make sleep a priority. Power down two hours before bed. If you find that you have organizational anxiety (regarding the future and planning out the day) that affects sleep, take an hour before bed to plan out the next day. If you have emotional anxiety (concerns or worries), keep a journal by your bed and write down the problem plus one possible solution. It doesn't have to be the perfect solution, but one option that could potentially solve this problem.
-Keep a fitness, food and self care log. Write down your fitness for the day, your food, and your self care. What did you do to de-stress? How were your energy levels? How much did you sleep? You can use this to assess and determine patterns in your lifestyle.
-Healthy living should enrich your life, not dictate your life. I really appreciated the fact that they encouraged moderation upon returning home. "We know you're going to drink alcohol and eat dessert, and you should." They remove those from the retreat atmosphere to reduce cravings, but encourage moderate amounts of alcohol and dessert when back at home. I felt like the program was very reasonable, and focused on creating healthy habits that could easily be maintained over the long term: a lifestyle.
–Fill your plate with vegetables. Not only are they extremely filling, as they're high in fiber and nutrients, but low in calories. Vegetables contain essential vitamins, minerals and antioxidants that nourish the body. We all know veggies are good for you, and I thought I ate plenty of vegetables before attending this trip, but if you fill half your plate with veggies for lunch AND dinner, it promotes a noticeable increase in satiety, vitality and energy.
–Get outside. I noticed a heightened sense of peace and calm from the hours we spent outside hiking, and as much as I'd like to do that if the "real world," I know it's not realistic. Instead, I'm going to focus on walking the dogs or playing with Liv outside, at least once, every day. We already do this most days, but I've noticed firsthand what an impact it has on my mental health. It's a great opportunity to enjoy the natural beauty and soak up some Vitamin D.
–Small steps lead to huge progress. Don't feel like you need to overhaul everything at once. Pick an attainable goal for each week, make it happen and build on from there. If you try to do too much at once, it's an easy way to stress yourself out (high cortisol!) and become overwhelmed or burned out. Move slowly, yet consistently, towards your goals.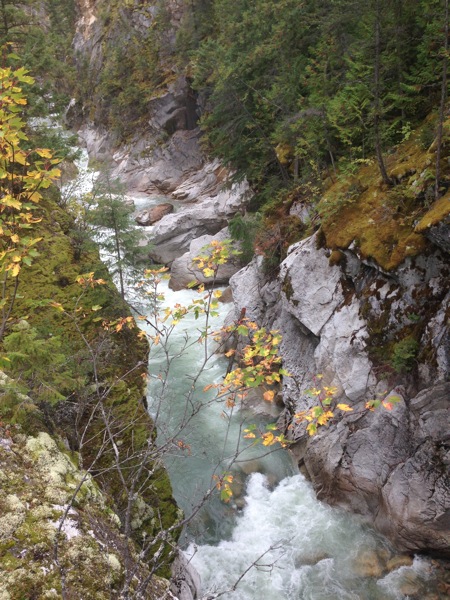 Pros:
Emphasize a holistic approach of health, focus on four distinct pillars: nutrition, fitness, stress management and detox. There is so much more to health than making it to your daily workout. Stress, sleep and nutrition can have significant impact on goals.
Set up for a lifestyle change when you leave. By following the schedule, it's easy to develop habits: choosing veggie-filled plates, eating breakfast (as many people skip breakfast entirely), enjoin movement and activity throughout the day. I feel more inspired to have my snacks prepped and packed for the day instead of scrambling around, and enjoying as much time outdoors as possible, especially in this beautiful weather.
Adaptable for all fitness levels. I was worried about how I'd hang in there with the hikes, as my cardiovascular fitness is fine, but hiking is not my specialty. It was really challenging, but I was able to do it. They have three guides for each hike, and you're hiking according to your personal level. I had the ability to hike in all three groups while I was there. Group 1 killed me, and group 2 or 3 was right up my alley. The hikes were challenging yet enjoyable; the scenery really couldn't be beat.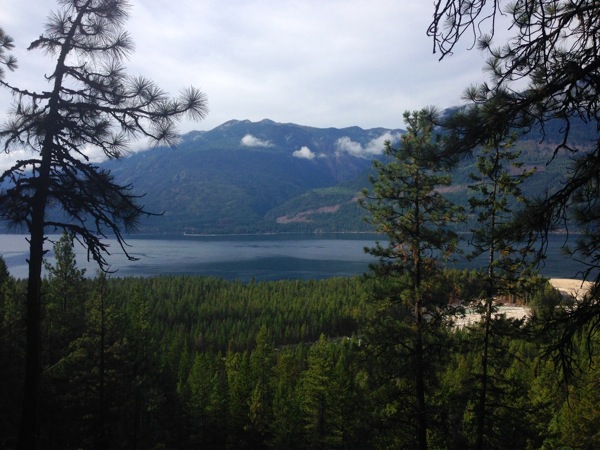 The scenery and staff. This is by far one of the most beautiful locations I've ever seen. I've posted quite a few pics, but they don't seem to be able to do it justice! The staff here is beyond lovely, too. From the guides, to the nutritionist, to the cooks, to the managers: everyone was so kind, welcoming and knowledgeable. They made everyone feel like they were truly at home, and I'm very thankful to have met them all over the past week.
The people. I loved hanging out with the amazing people in my group, and am thankful to have some new friends after the trip! Whether we were chatting in the lodge, enjoying the hot springs, or silently trekking through a tough hill, I was fortunate to be surrounded by such wonderful people.
Laundry service. Hallelujah! Aaaaaand, it was included. You put your clothes in a bin, and they washed them for you, air-drying any lululemon or delicates. I think it's the first time ever that I've traveled home with a suitcase of clean clothes. It's a beautiful thing.
Cons:
Found the fitness classes to be high in duration, but lower in intensity; I prefer the opposite for everyday life. On the other hand, it's a great starting point for beginners: start with duration and increase the intensity after your fitness base is there. If I were to do Mountain Trek on my own, it wouldn't be for the fitness classes: it would be for the Zen time, hiking experiences and spa treatments.
Working out on a full stomach. I like to sit with my food baby on the couch after dinner, but I can see how this would set up a habit to get in a short walk around the neighborhood after eating.
Shuttle. The shuttle between Spokane and the lodge only runs on Saturdays. I feel like a half week trip would be a great option -you don't get the whole experience, but would make more sense for those who aren't able to travel away from home for an entire week- but the shuttle doesn't run. I have to admit that I was also worried about getting home if an emergency occurred. I'm sure they would have figured it out, but it was something I thought about.
Expensive. But, in this case, I think you get what you pay for. If you consider the cost of travel, accommodations, spa services, all meals + snacks, hiking guides, hiking supplies, etc., while still a splurge, I think it makes it more reasonable.
Something else I noticed:
The schedule is limited because of the small group. Nice to have options, but also nice to not feel like you're missing anything. I feel like in the past, I've noticed that too many options (for classes/lectures) makes me feel like I'm missing out if I have to choose between two options.
All in all, it was an incredible adventure. Thank you again to Mountain Trek for having me!
Have you ever taken a fitness-related vacation before? If you could combine your favorite relaxation + workout, what would you choose? I would choose reading poolside + Zumba. Sounds like a good combo, right? 🙂
Hope you have a lovely morning <3
xoxo
Gina