Best Inexpensive Red Wine
Now that I'm back from my detox -we say "detox" but we all know I had chocolate and caffeine in my backpack- there were a couple of things I was excited to have back in my life after time away.
#1: the nightly glass of red wine.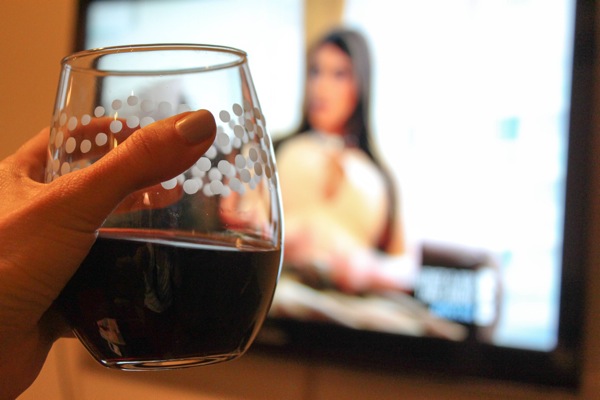 I have a glass after dinner most nights, and it's like a glorious ending to the day. The Pilot and I will enjoy a glass and watch TV or chat, and it's become an evening ritual. The wine is also like my "dessert," and I rarely get the nighttime munchies.
I usually post a glass here or there on the blog, or during my virtual wine date posts, and am always asked about my favorite inexpensive red wines. It's good to keep the cost down when drinking it everyday!
Here's the thing: I really don't discriminate. If it's red, I'll drink it, and there's a 90% chance I will like it.
Over time though, my wine senses have developed a little bit, and I have discovered some delightful reds.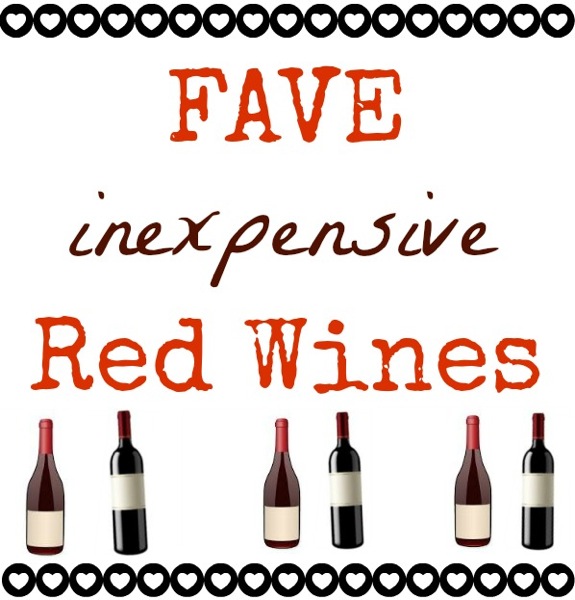 Here are my favorite everyday red wines, in no particular order.
(Note: I had to Google for the specific flavor notes. Otherwise I would have been like "this one is good,"this one is good, too" and "this one tastes like.. good wine…")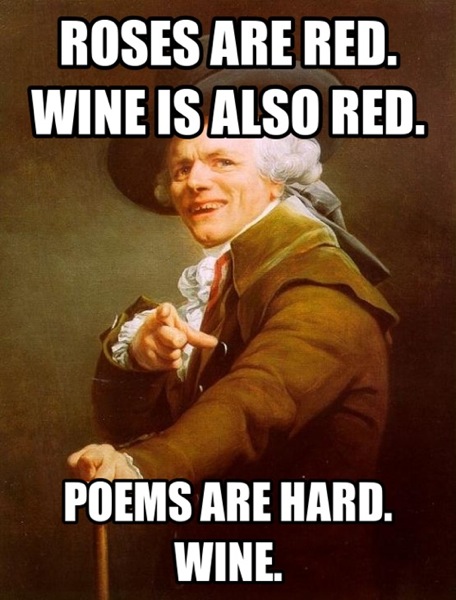 (source)
Best Inexpensive Red Wine
Apothic red blend (2012): a California red blend (of Zinfandel, Syrah, Merlot and Cabernet Sauvignon) with notes of plum, blackberry, spice and vanilla ($10). This has been the standard for the past year or so, and I love the light sweetness. It has almost no bite at all.
Ménage à Trois midnight, dark red blend (2013): a dark and luscious blend (of Merlot, Cabernet Sauvignon, Petite Syrah and Petit Verdot), with blackberry, spiced plum and mocha notes. This actually may be my very favorite wine, but's tricky to find! I got some at Baron's (which is similar to Sprout's) in San Diego for about $13.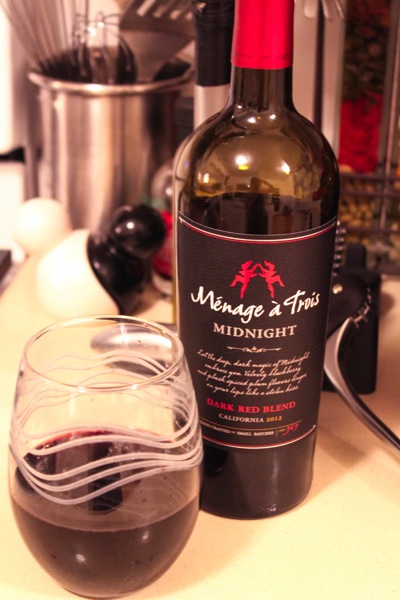 Dearly Beloved – I Thee Red, red blend (2011): this is another smooth and delicious red blend (of Merlot, Zinfandel, Petite Sirah, Syrah, and Cabernet Franc). It has a vibrant flavor with notes of cherry, plum, spice, and anise. This is particularly amazing with a hearty bolognese pasta. Around $10.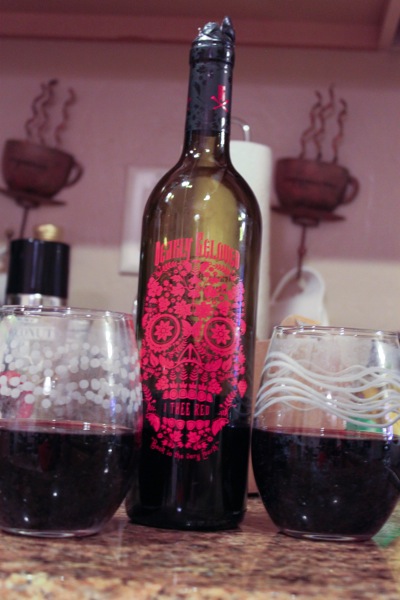 Jam Jar Shiraz: this wine tastes like candy. It's almost like a dessert wine -very sweet- and tastes amazing. If you're newer to the red wine world and want to start with something sweeter, I highly recommend this one. This lovely wine is bursting with berry flavors and has chocolate undertones (yes, please). Usually it's around $15 at Whole Foods.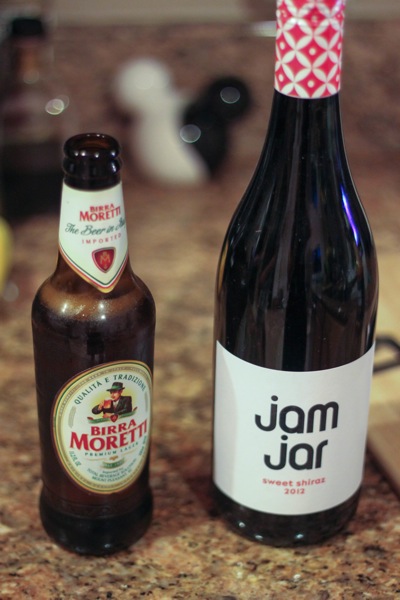 Layer Cake Shiraz (2012): this South Australian wine has the flavor of dark berries and chocolate ganache. I don't buy this one as frequently -I think because I'm always trying to switch it up- but it's an old favorite. Usually around $12 at Trader Joe's.
Ravenswood Vintners Blend Zinfandel: has raspberry and cocoa flavors, but a bit of a "tang" to it from the alcohol. It's not one of the smoothest wines, but I find that it pairs nicely with a cheese board and appetizers.
Alamos Malbec (2013): this is another all-time fave, and one that I'll occasionally order at restaurants. This one is primarily Malbec, but has small portions of Syrah and Bonarda for berry flavor. It has also has spice notes and vanilla, and it's a beautiful wine for an evening treat. $9-12, depending where you find it (Walgreen's and Trader Joe's both carry this one).
Rodney Strong Cabernet Sauvignon (2011): this is a smooth wine, with flavors of clack cherry and oak. It's usually around $16 at Trader Joe's.
Fellow wine lovers, what's your favorite inexpensive one?
Non-wine friends, is there's something you like the enjoy at the end of the day? I love hot tea at night, and now that fall is here, I love to steep mint tea in warm almond milk (or chocolate almond milk) and add a little stevia.
Enjoy the rest of the day!
Cheers,
Gina