Hi! How's your day going so far?? We've been relaxing around the house -Liv is feeling much better!- and having a blast because the nanas are here!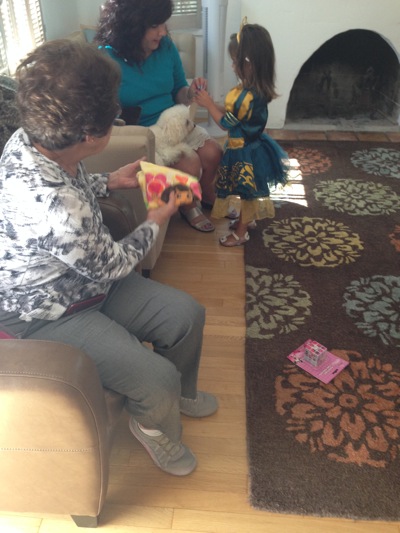 They flew in yesterday, and needless to say, we've been pretty happy to have them around. The Livi Show is in high gear, and she was so excited she didn't sleep last night. This means I didn't, either. Thankful for caffeine today 😉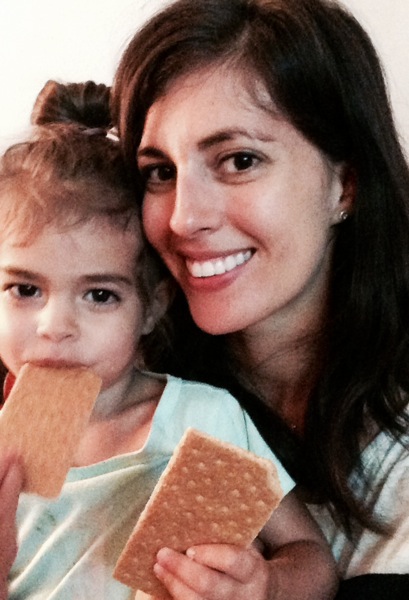 Since madre and nana got in a little later yesterday afternoon, we enjoyed a beautiful dinner here at home.
I made a turkey bolognese in the crockpot, with a large can of whole tomatoes, one large can of crushed tomatoes, two fresh diced tomatoes, a chopped onion, 4 minced garlic cloves, a splash of red wine, oregano, fresh basil, salt and pepper: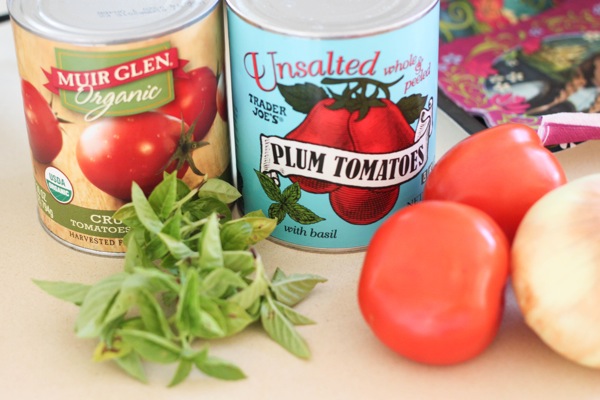 and added in browned turkey sausage.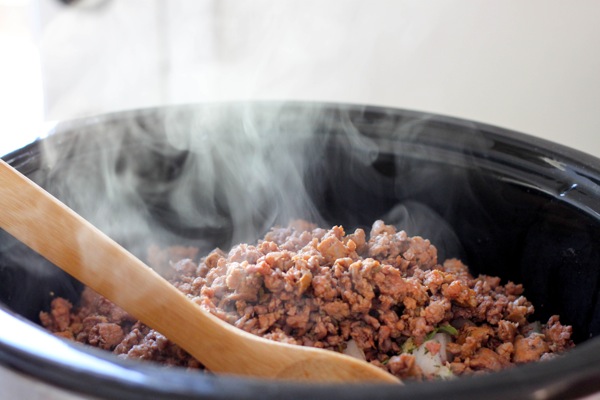 It cooked on high for about 3-4 hours, and we had it atop pasta with sautéed zucchini. It was perfection!
Oh, and this happened, too….
(props to Joe the Trader for your delicious baked goods)
Thank you so much for your awesome comments on this morning's Mountain Trek post and for sharing your fave inexpensive red wines. I have a list of new ones to try! 
So today, I had something kind of random I wanted to ask you guys about: rekindling an old hobby.
One of the girls and I were talking about this last week, and she was telling me about how she played flute for her entire youth (up until college) and quit while she was in med school. She hadn't played the flute for more than 10 years, and picked it up again. She takes lessons every week now and really enjoys being back into it.
I told her about our piano, which I lovingly painted this olive green color,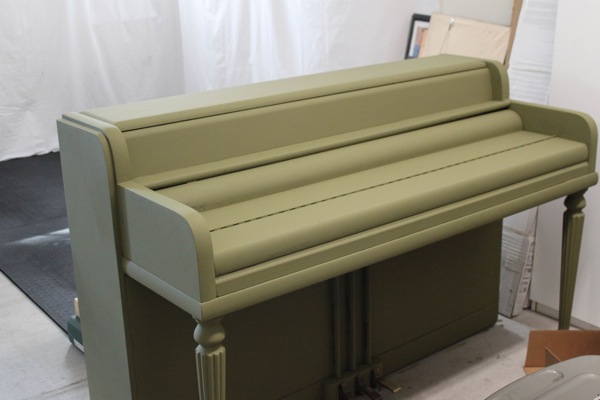 and how I haven't really touched it. I played for quite a while growing up and always loved to play/sing, and then stopped. I tinkered with it a little while we were in Valdosta, and since then, it's just something else to dust. It's also in desperate need of some tuning love. I was thinking about picking it up again, because while I can still read music, I don't remember ANY of the songs I used to have memorized. It would be fun to start back up again and use it with purpose, instead of just decor. It's crazy to think that it's traveled the US with us -to Fayetteville, to Valdosta, to Tucson, to here- and it hardly gets played. We always moved it ourselves, too. In Fayetteville, we were bundled up in coats and beanies, cursing, laughing, and inching the piano across the parking lot. Good times.
Has anyone picked up a hobby they used to enjoy, but let it slip by the wayside? I'd love to hear about how you got back into it! 
Hope you're having a wonderful day <3
xoxo
Gina
Newsletter subscribers: your October calendar is in your inbox! Hope you love it!