My first leggings collaboration with Four Athletics!
I'm so excited to be launching my first line of leggings with Four Athletics. Get yours here! 🙂
Hi friends! I'm writing today with exciting news: my first pair of leggings with Four Athletics is here!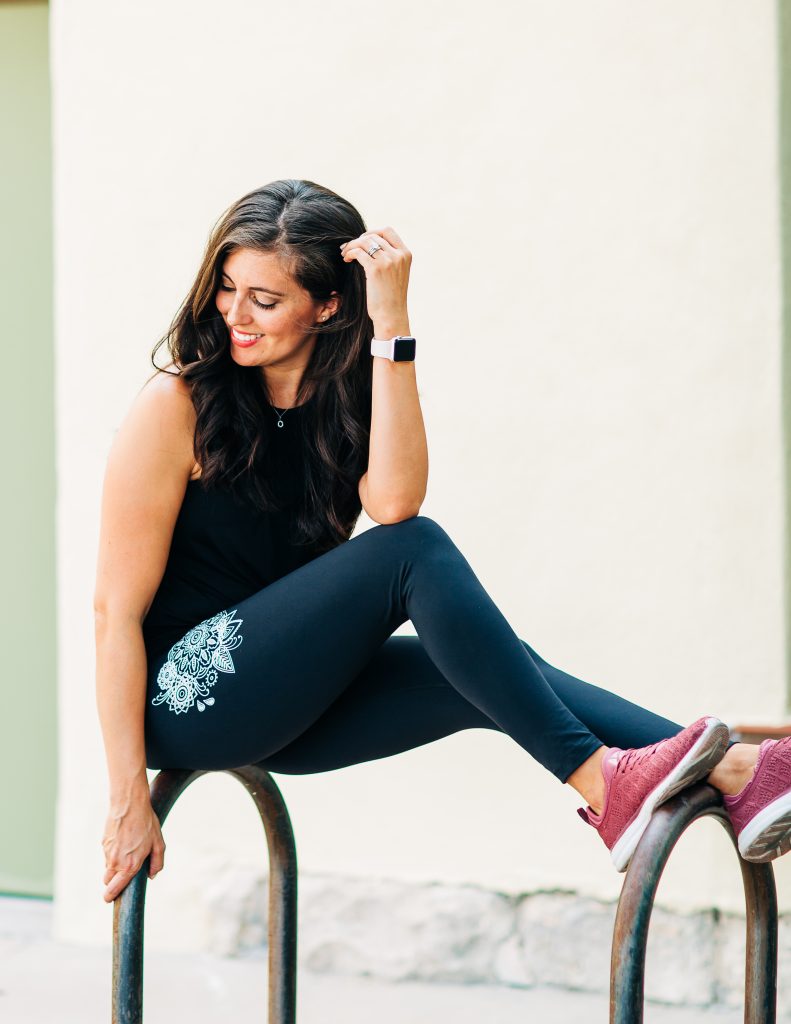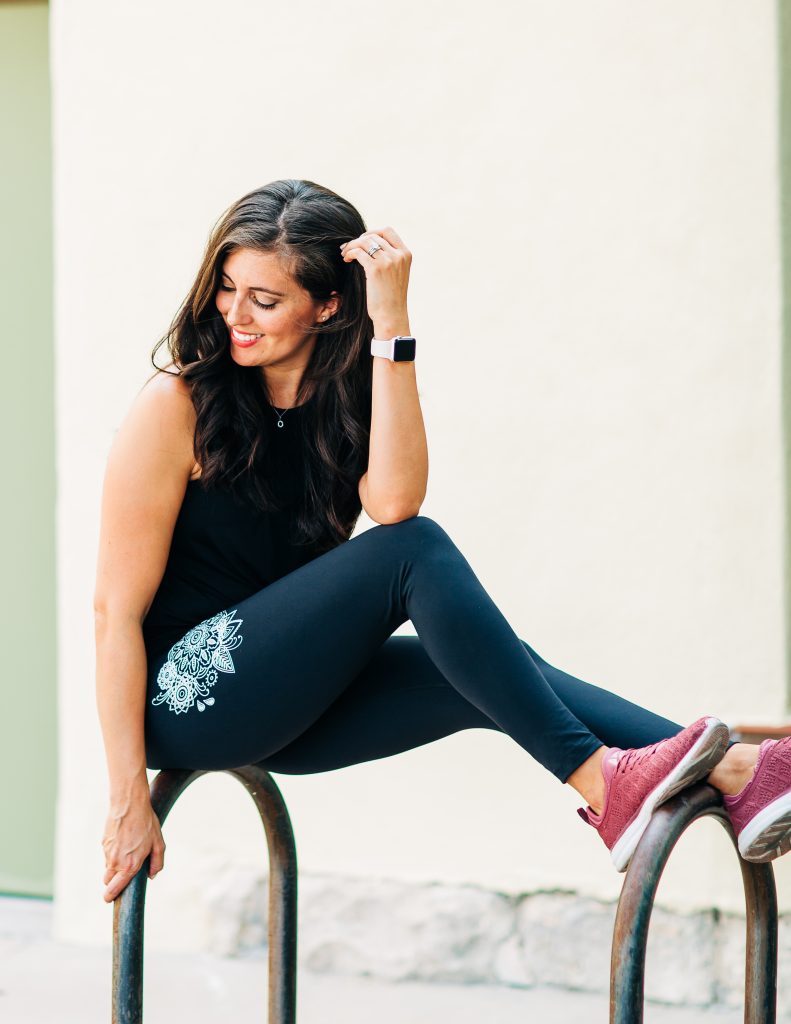 When Four Athletics reached out to me about creating a pair of leggings with them, I was SO excited. I was familiar with the company from their previous collabs with Juli from PaleOMG and couldn't wait to learn more. I dived into researching and was thrilled to learn about their dedication to quality and the fact that all pieces are produced in the US.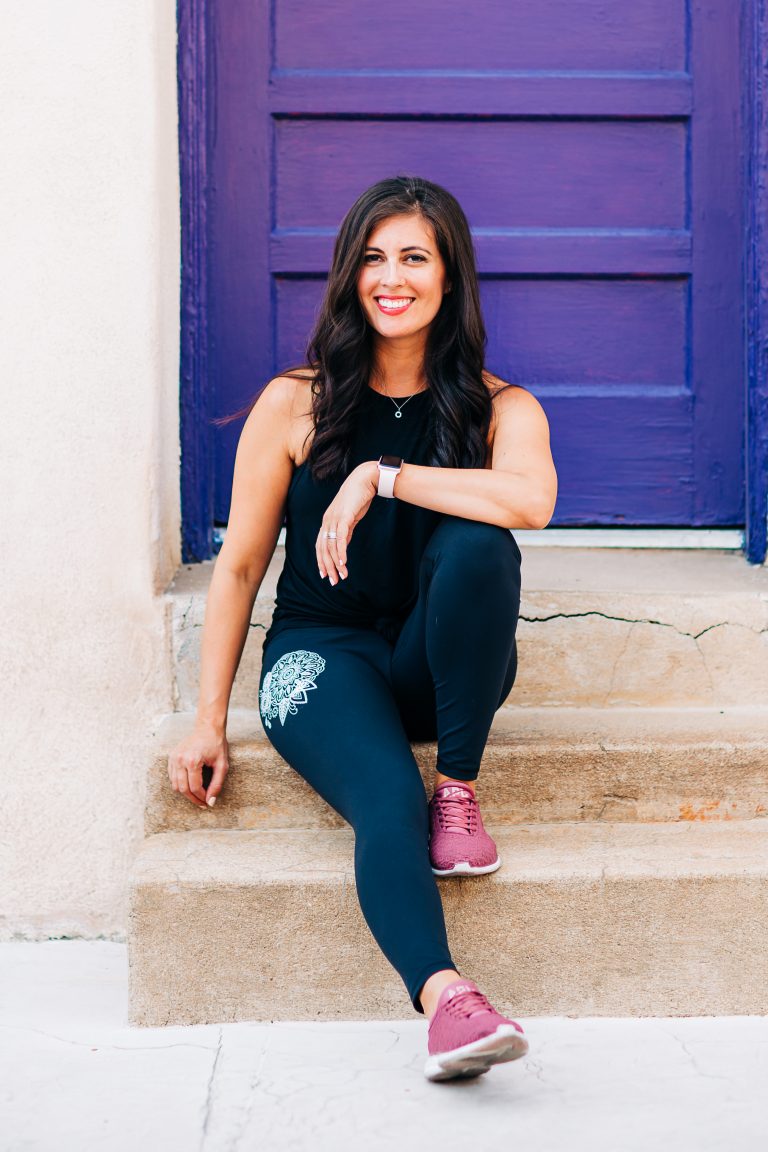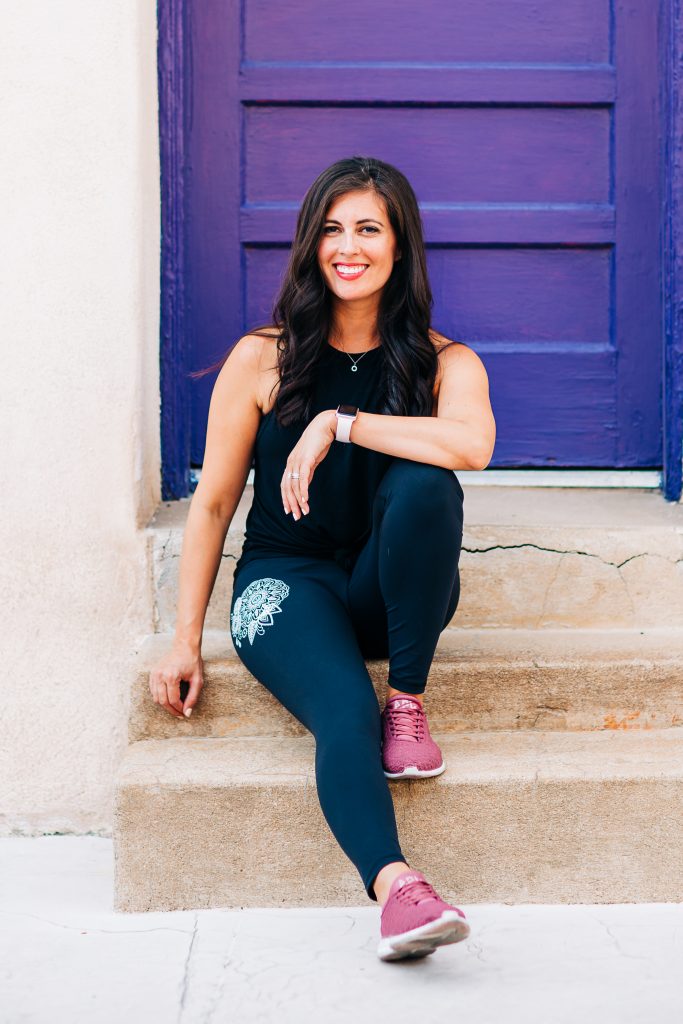 For first collaborations, they usually offer the brand logo or some type of lettering on the side of their classic black leggings. This is a way to gauge interest, and if sales go well, we'll have the freedom to design our pieces entirely from scratch: choosing the exact designs and fabric.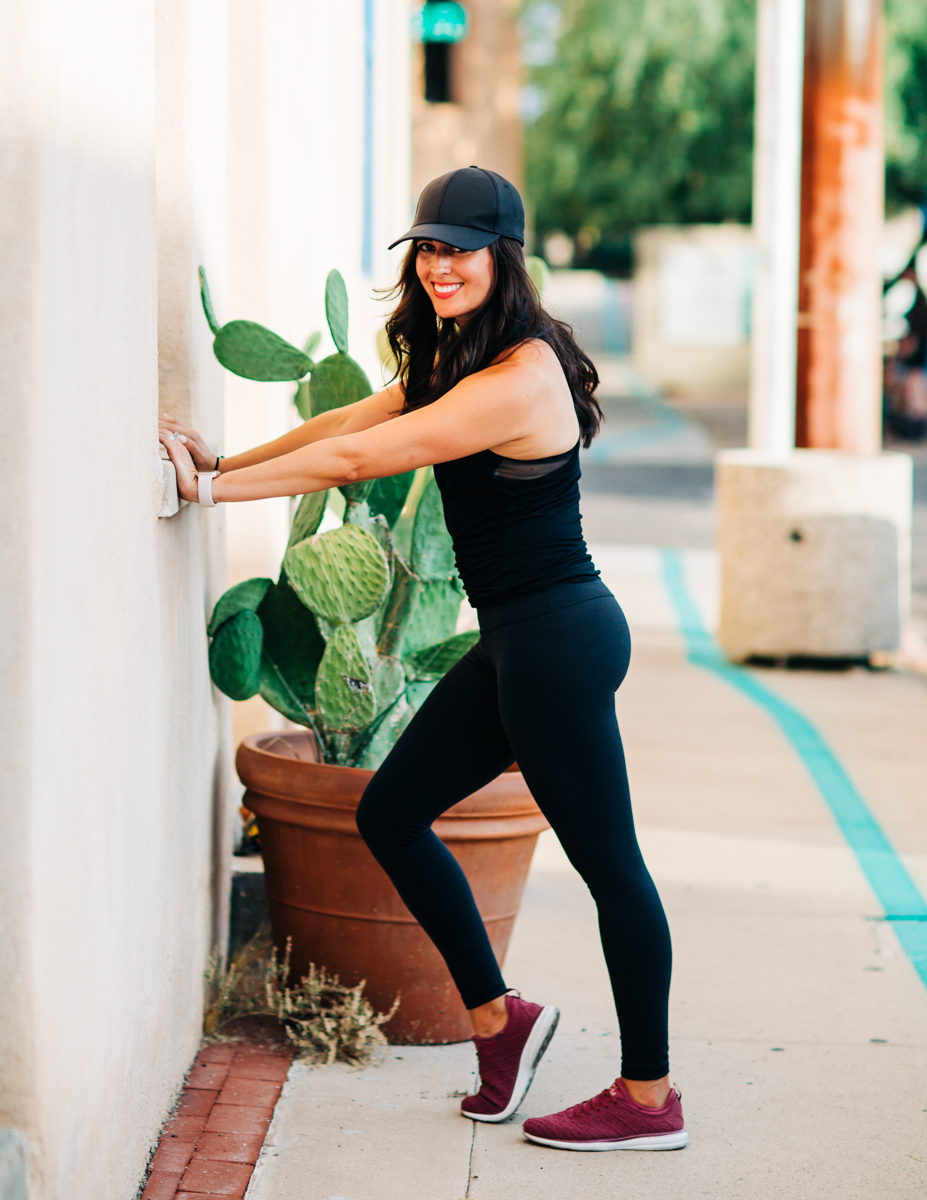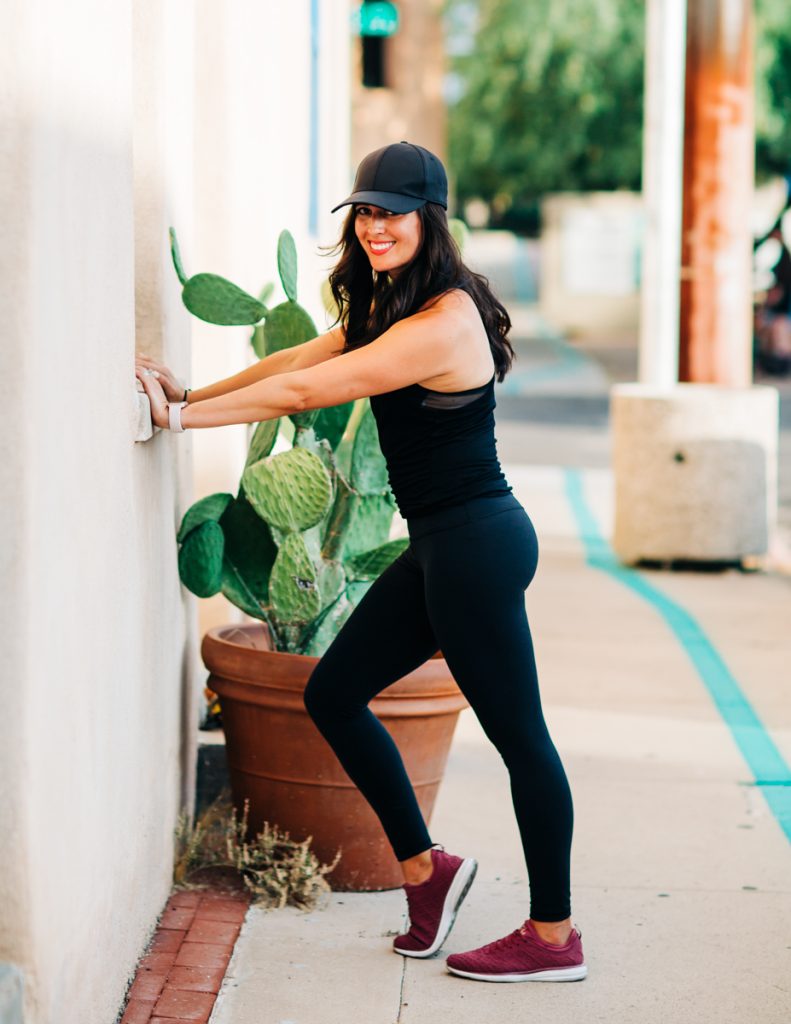 Honestly, I wasn't super sure about having "Fitnessista" down the leg of my pants. I have a couple of self-branded tote bags that companies have given me, and I always feel a little weird carrying the kids' snacks or pool gear in them. I wanted something a little different, and when I put the call out on Instagram to see what you'd like to see on the leggings, so many of you had the same answer: my tattoo.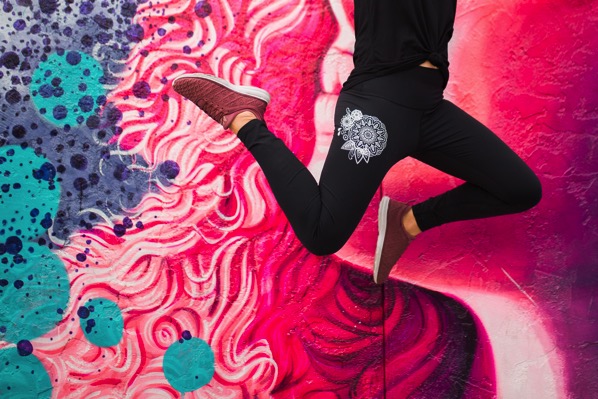 I loved this idea so much, not only because I'm obsessed with the design of my tattoo, but also because I love its meaning. I got this tattoo after getting through a really difficult time in my life – two surgeries within 6 months, a loved one's cancer diagnosis, and my second experience with postpartum depression – and like the lotus, I was determined to rise and flourish despite murky conditions. The lotus flower blooms in muddy waters and is a reminder that we're so much stronger than we think we are.
So, whether you're looking for encouragement as you navigate a challenging time, or just want inspiration to lift a little harder or run a bit faster, this beautiful design can be a reminder of our strength.
I literally gasped when I took the leggings out of the package for the first time. They're unique without being "over the top" or heavily branded, and the design is printed on Four Athletic's classic high-waisted black leggings.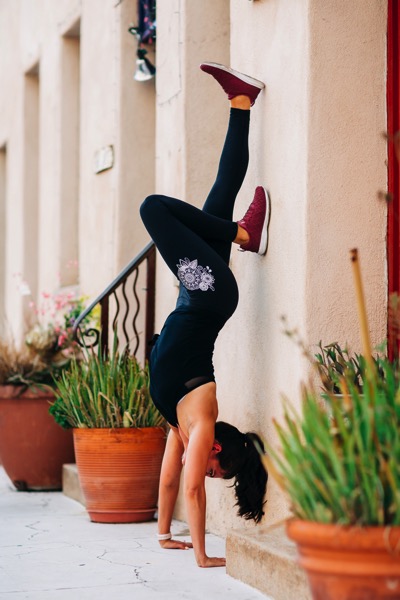 These leggings are 7/8 length (perfect as we head into fall!) and check all of the boxes for awesome leggings:
– they fit well and have a flattering waistband
– they're thick and well-constructed (not see-through at all)
– and they're moisture-wicking and functional
They're perfect for barre, yoga, strength training, sprints, cycling, group fitness classes, or even with a hoodie and low-top sneakers.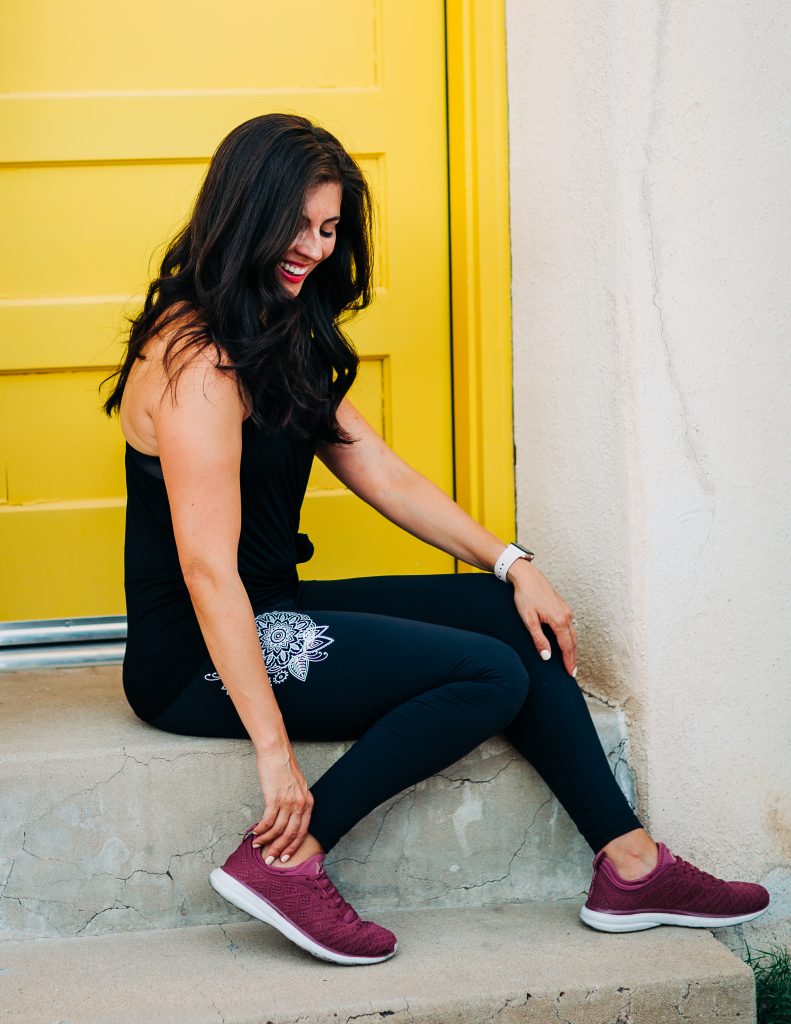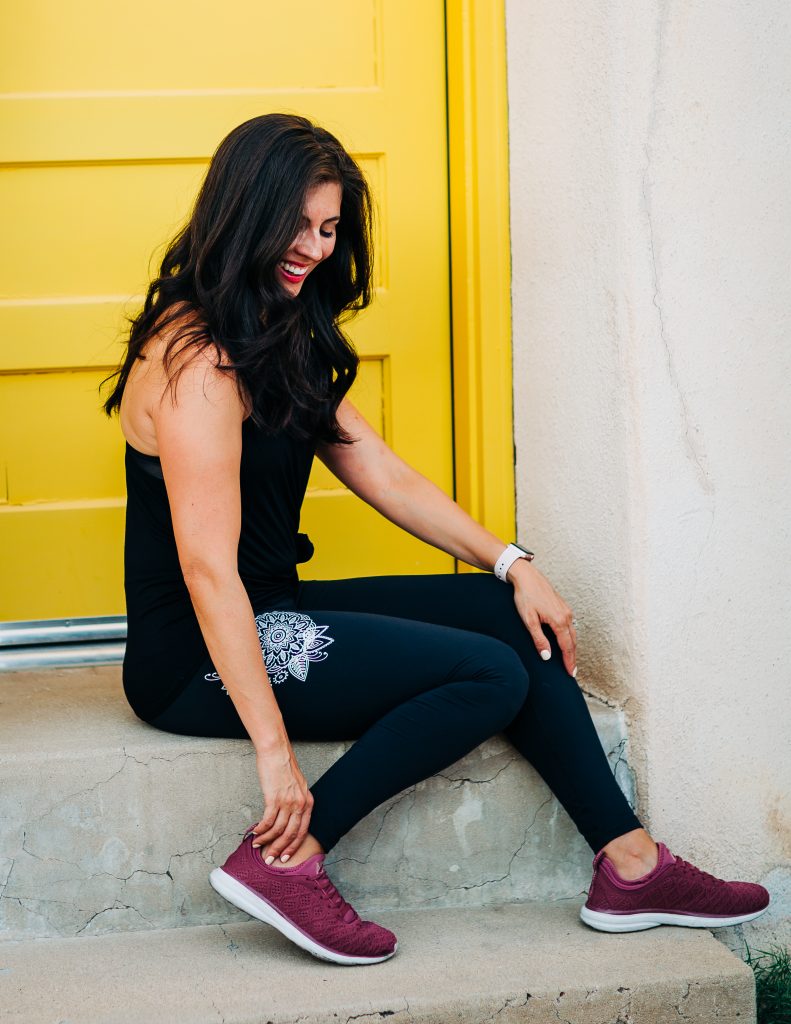 You can get your pair here!
The sizing is very similar to lululemon. I wear a 2-4 in normal people clothes and a 4 or 6 in lululemon. The 4s were a bit snug in these leggings, and the 6s were perfect.
Here's how purchasing through Four Athletics works:
– The pieces are crowdfunded and wholesale, so they eliminate the middleman.
– The first collaboration is an experiment to see how well full custom pieces will perform. If these do well, I'll likely have the ability to create my next pair completely from scratch. I'd love to involve you in the design process, too! (I promise they'll be awesome! I'm kind of a leggings connoisseur lol.)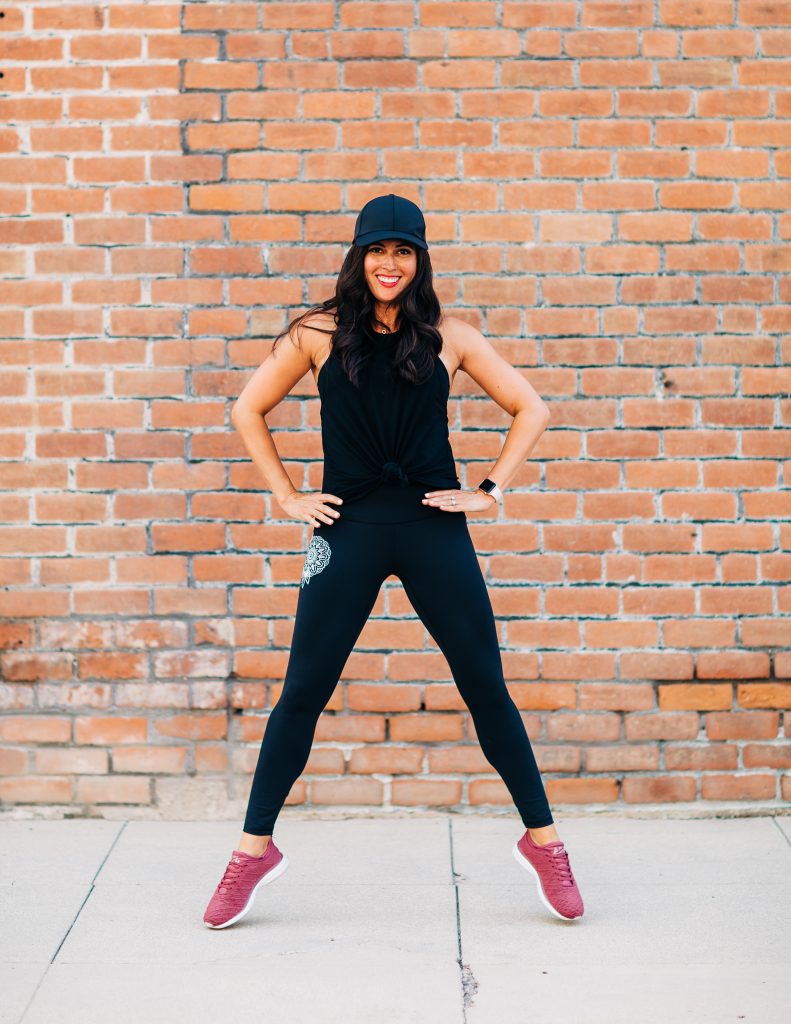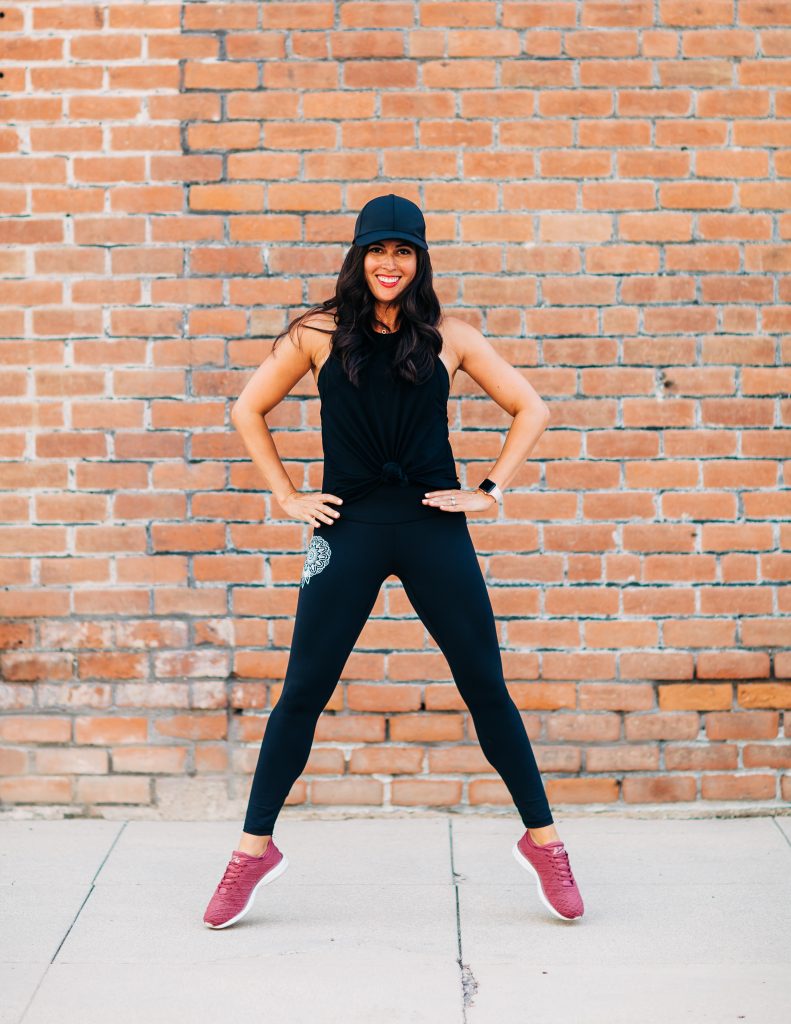 You can check them out here. Thank you in advance so much for your support and I hope you love these as much as I do!
xo
Photos: Kristi Harris
Jumping shot: Scott Hubbard