My Lunch in a [Bento] Box
Hi guys! How are ya?? The weekend is in sight!! So. Stoked. 😀
The morning's breakfast was delicious, but I was way more excited about lunch 😉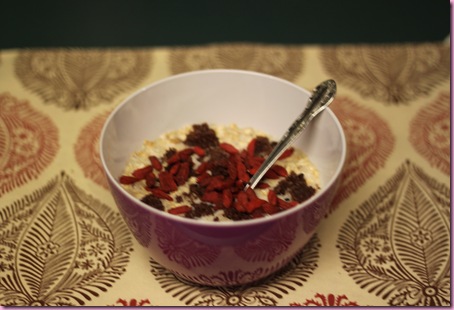 Breakfast cookie dough cereal with a crumbled macaroon
Is it scary that I get really excited about a lunch box???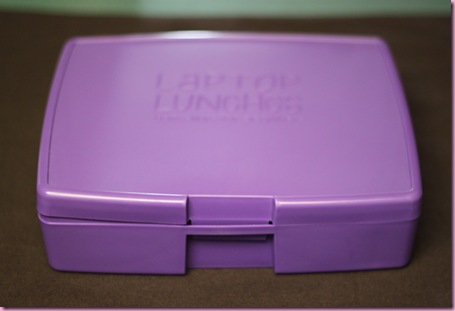 Since I'm working a regular job now (instead of the make-my-own-schedule jobs I had in Valdizzy), I'm going to be packing my lunches pretty often. I did some research on Amazon and was so excited to see this cute bento box!
You can re-arrange the little containers according to what you packed: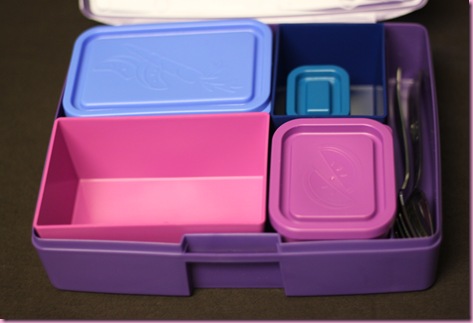 and I ordered some different colors and shapes to have, too.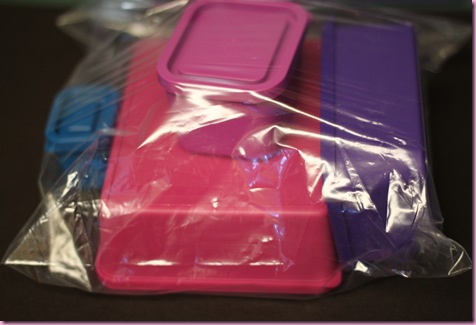 So functional!!! Even though it's plastic (yes, BPA is bad, I know), I figured it would be more earth-friendly than using a ton of plastic baggies to pack my schtuff.
Today's lunch: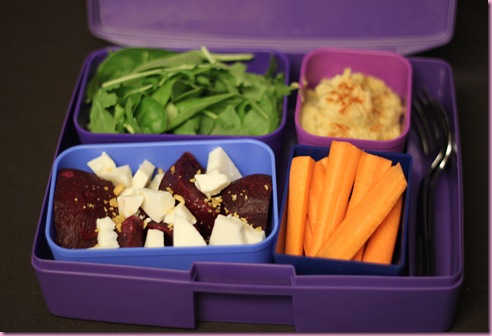 -Arugula and Spinach
-Hummus with cayenne
-Carrot sticks
-Roasted beets (from the hot bar) with goat gouda and Garlic Gold
Lids on: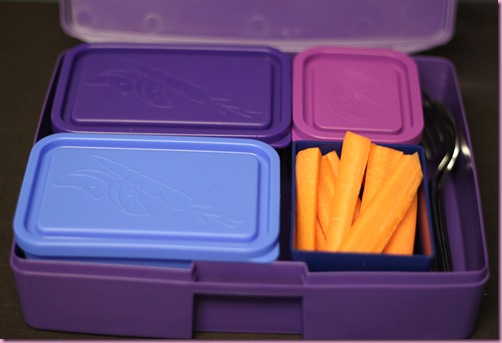 Ballerrrrrrrr 🙂
It fits perfectly in my purse and all I have to do is wash out the containers each night. Super easy and so fun 😀
After coming home from a long day of training at work, I had some multigrain chips with my cousin (because it was "chip thirty"), and an apple with peanut butter and almond butter crumbles (leftover over from the AB I made the other day).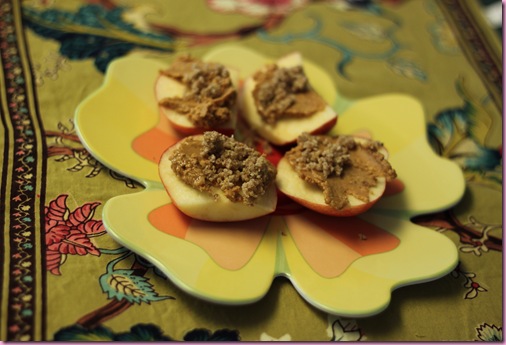 Perfection.
I'm off to chill for a second and then hit up the gym for weights and a Zumba class 🙂
Have a beautiful night!
xoxo
G$
Something to talk about: Visions! Brace yourself, friends, things are about to get a little deep up in here 😉
At work today, we talked a lot about goals and visions we have for ourselves in the next year, five years from now and ten years in the future. We did a visualization exercise in which we closed our eyes for a couple of minutes and thought about a time ten years from now. We were supposed to think about an entire day in our life, from the time we woke up until we went to bed. Where would we live? Who would we be surrounded by? What would we do that day??
Since I had to share my vision with the group, I figured I'd share it all with you 😀 Here's what my day, ten years from now, looked like:
I wake up to a little girl lightly brushing my face. "Mommy, wake up," she says, "Dad is making pancakes!". I open my eyes and see the house- neutral colors and tall ceilings. Clean lines and modern, simple decor. The smell of pancakes and bacon fills the air and I walk downstairs with the little girl to see the Pilot and her sister making pancakes together. We eat breakfast and I get ready for a hot yoga class. After yoga practice, we take our daughters and the dogs to the park, spent the day playing until we come home and I put the finishing touches on a meal I'm catering. After dropping off the meal and saying goodbye to the girls and their sitter, the Pilot and I go out for dinner and cocktails with friends. We come home to to the house, the girls fast asleep and call it a night.
This was a really powerful exercise because it made me realize that even with how Type A and ambitious I am, my family is what matters most to me. I really believe that people's family and connections are what help define them, not necessarily what their line of work is.
So, if you feel like sharing (especially since I'm hanging out on a limb over here, hahah), I'd love to hear your ten year vision. Close your eyes for a couple of minutes and think about an entire day, start to finish, ten years from now 🙂 (It doesn't have to be as descriptive as mine- even if you just want to say what you'll be up to, I'd love to read about it)