My skin is turning orange
Ok, salmon can't really do that, but I've had a lot of it this week: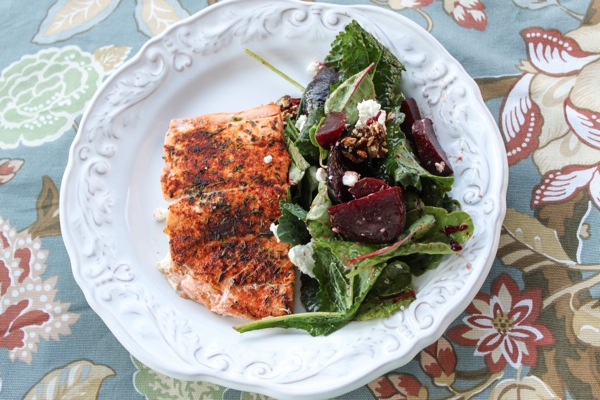 It's funny because way back in the dieting days, I avoided fats (even healthy fats) like the plague. I like to think I'm making up for lost time. Not only do they taste amazing, but I notice a huge difference in my skin and hair when I get an abundance of healthy fats in my diet.
Between all of the glorious fresh California seafood we enjoyed this past week, I was ready to branch out a little bit when we went to Trader Joe's to restock our sad, post-vacation fridge.
But then, the salmon looked awesome (which says a lot for Arizona salmon. Sometimes it looks a little iffy by the time it gets here). So I bought it up, added blackened seasonings to it (oregano, thyme, garlic, paprika, cayenne and chile powder), pan-seared, baked it and served it with this ridiculous salad.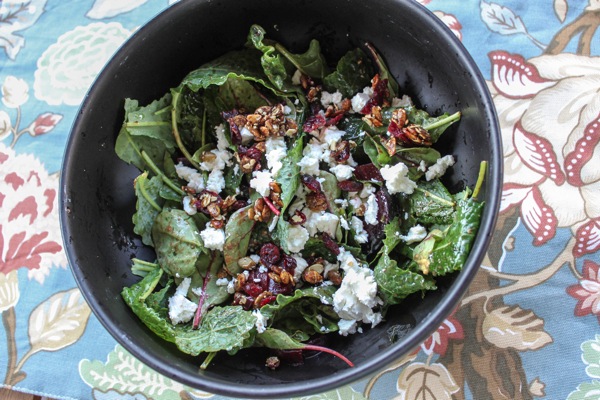 Inspired by our meal at PrepKitchen, not all of the red slices in there are beets- they're plums!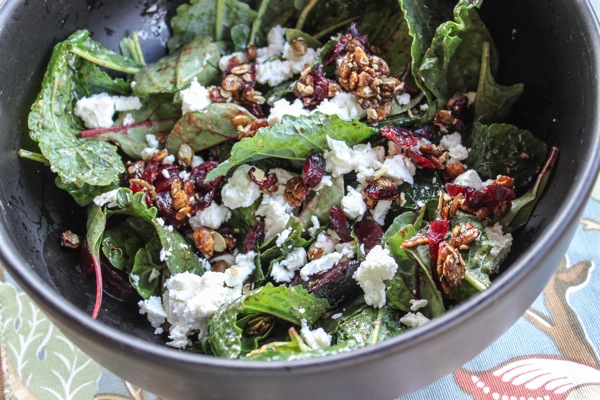 Never would have thought to add plums to my beet/goat cheese/ balsamic combo, and they rocked my world. Such a fun, sweet surprise.  
Super greens (kale, chard, spinach), sliced plums, sliced steamed beets, balsamic dressing (1 part balsamic to 2 parts olive oil, dijon, Stevia, thyme, garlic, oregano, salt and pepper), goat cheese and a dried fruit/pumpkin seed crumble. 
Since I'm used to eating meals quickly, I was scarfing down my salad and then looked at the Pilot as I started to sputter and choke. I reached into my mouth to retrieve an entire leaf, with a stem, that was probably 4 inches long. Sexy. After the Pilot stopped laughing at me, he reminded me to maybe chew my food a little. 
We hung out at the house, I took Bell for a walk, and then choreographed for today's Zumba class. New reggaeton always puts a little pep in my step 😉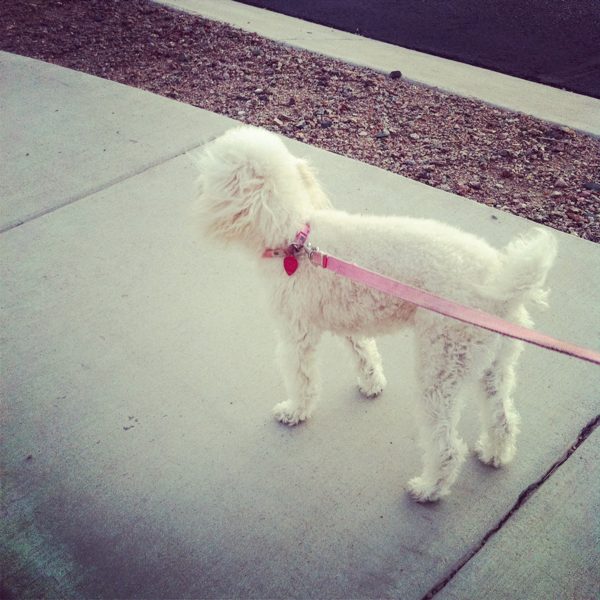 Hope you're having a great weekend so far <3
See ya later!
xoxo
Gina
Something to talk about: Any other speed eaters out there? Since I'm usually doing more than one thing at a time, I often eat standing up and as quickly as possible. It's only when I'm on a date night with the Pilot that I stop and slow down a little. This is one of the ways I could work on practicing what I preach… I always tell clients to eat slowly and savor their food. 
-This article from Shape.com about 7 fitness trends with a cult-like following: How many have you tried or are regular parts of your routine? I can say I absolutely adore 4 on the list (Turbo, ZUMBA, Bikram and Insanity). I love trying new-to-me workouts and am thinking this week may be the week I actually take a CrossFit class.
Here are some Focus On posts for the featured workouts:
BodyRock (and BodyRock vs Insanity)
TurboFire (featured in the article is TurboKick but I've heard they're almost identical)
Something to read: 
10 Things to Remind Yourself on a Daily Basis