Namast-heyyyyy + Meals and fitness
Hi friends! Happy Sunday <3 Hope you've had a wonderful weekend. I'm floating on a beautiful Zen cloud after this weekend's press trip adventures at L'Auberge de Sedona and the Sedona Yoga Festival. Thank you so much for all of the wonderful Sedona recommendations! I've experienced one of (what I consider to be) the most beautiful places in the world, surrounded by nature, and yogis! Is it just me, but are yogis particularly friendly and kind, or what? I was hugged by complete strangers so many times this weekend.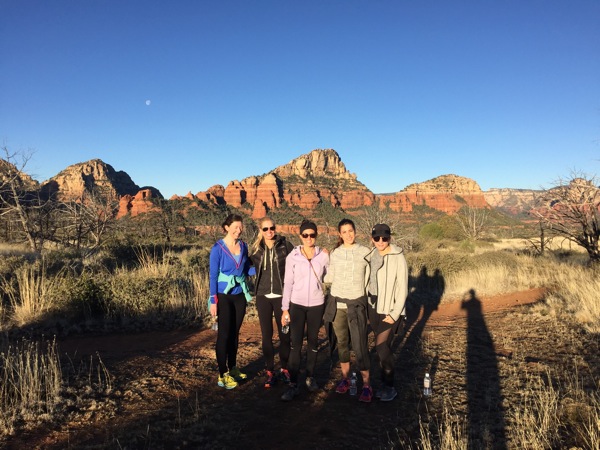 (with Andi, Tess, Lindsay and Kristin)
I met some kind and lovely writers and friends, enjoyed the spa, and took some incredible classes. I will definitely be recapping the sessions here on the blog. (Two words: forest bathing. <— it isn't like it sounds haha.) 🙂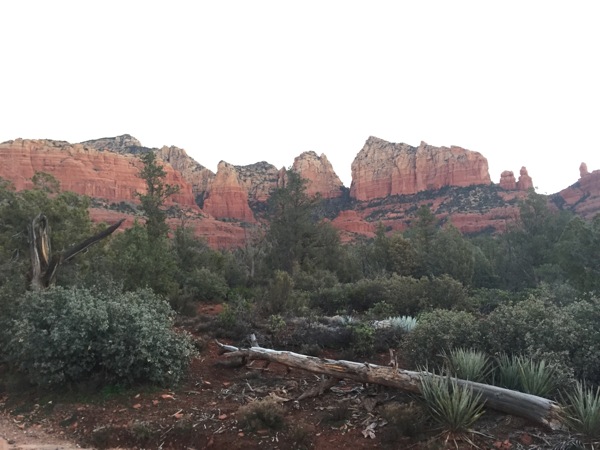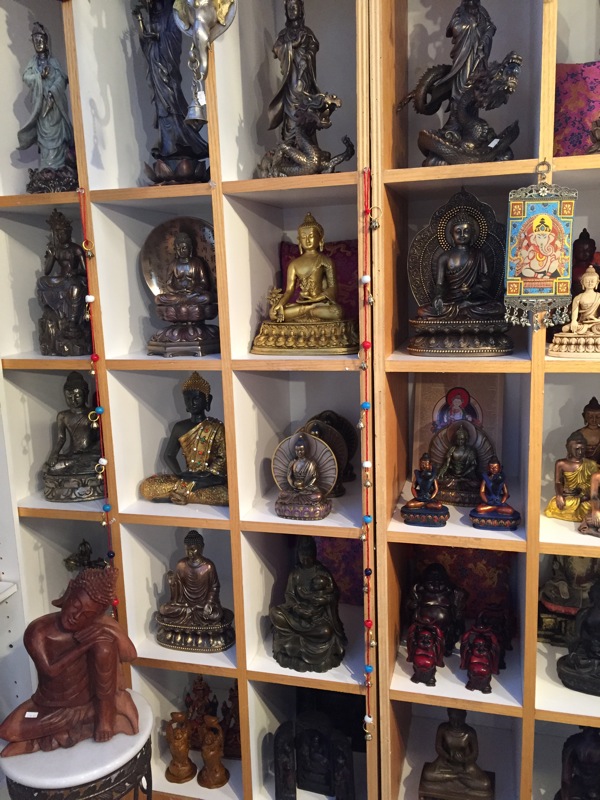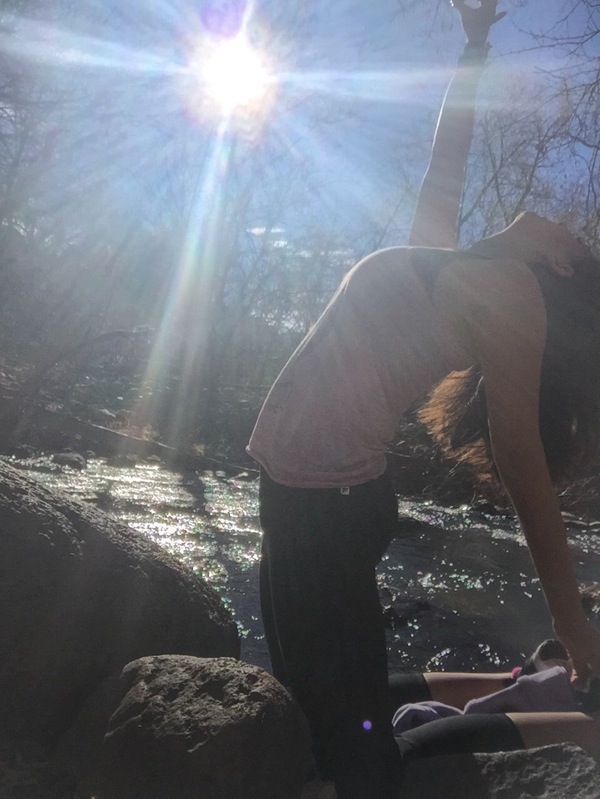 The Pilot and Liv had a terrible time while I was here.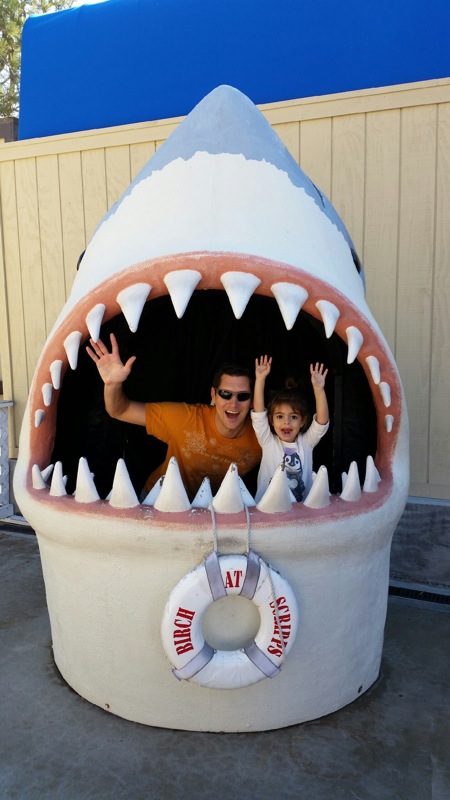 They went to the aquarium, the beach, and daddy-daughter meals out together. I miss them like crazy, and can't wait to hug them later today. Liv always seems like she grows 3 inches while I'm away, and I'm excited to hear her recap of the weekend. It will be nice to enjoy some chill time with the Pilot (and catch up on Scandal! Don't tell me what happens), and back in the swing of life this week.
The Pilot and I are still continuing to meal plan and prep, similarly to what we have been doing, so I'll be working on that later tonight. I've enjoyed writing these weekly meal plan posts again because it encourages me to get a plan together in advance and stick to it. It makes meal planning so much easier, and we love having a variety of fresh and healthy options on hand. It's also nice not to stand in the kitchen, staring blankly into the fridge, and saying, "Uhhh… so what should we make for dinner?"
Here's what's on the tentative schedule for the week:
Plan and prep:
-Grill sweet potato chicken burgers (recipe in the book)
-Chop veggies
-Make Bitchin' sauce
-Make banana bread
Dinner:
Coriander-crusted scallops with chickpea salad
Homemade Chipotle burrito bowls
Slow cooker butter chicken with brown rice
Lavender salmon with roasted veggies
As far as fitness classes go, it looks like lots of teaching, a little Orangetheory and some yoga.
Sunday: Yoga
Monday: Teach BODYPUMP and teach Spin
Tuesday: OFF
Wednesday: Teach spin
Thursday: Teach Barre x2 (maybe add in a nice walk or some easy cardio)
Friday: Orangetheory
Saturday: Teach Zumba
Are you planning and prepping today? What's on the menu this week? Have you tried any new fitness classes or studios lately?
xoxo
Gina