Neglecting the snooze button
Good morning! Hope your day is off to a great start <3 Do quite a few of ya have the day off work today? The Pilot does, and I love having him around for an extra day.
I've been having a rough time getting in morning workouts lately –which is when I have the most energy- and today, I dragged my booty to the gym instead of hitting the snooze button. It felt so good to workout early, instead of trying to schedule in an afternoon workout, and I was glad to get in an early am sweat.
Here's what I did:
Legs Day!

-20 minutes elliptical [based on the music- sprinted during the chorus of fast songs, hill climbs on the slower songs]

-Step ups: 3 sets of 15 on each side

-Cable deadlift: 3 sets of 12

-Weighted plie squats w/ pulses: 3 sets of 15, 3 sets of 15 pulses in between

-*This* playground ball squat move: 3 sets of 15, 3 sets of 15 ball squeezes

-Single-leg calf raises: 3 sets of 15 on each side

-Lateral lunges: 3 sets of 12 on each side

-Cool down [10 minutes of walking on the revolving apparatus of death]. Stretch.
Post-workout snack –I munched a Larabar before the gym- was a chai latte with almond milk, cinnamon and honey: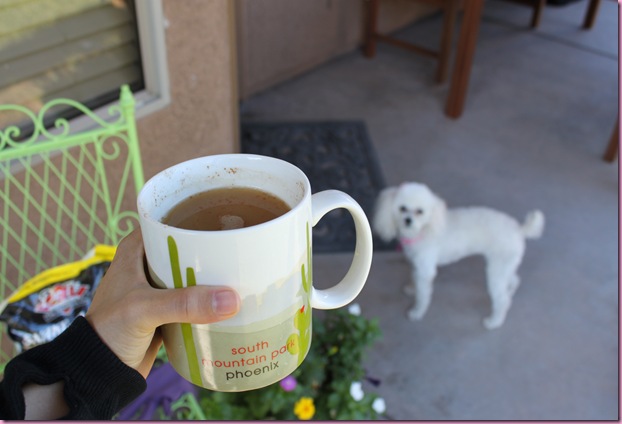 Eggs and toast: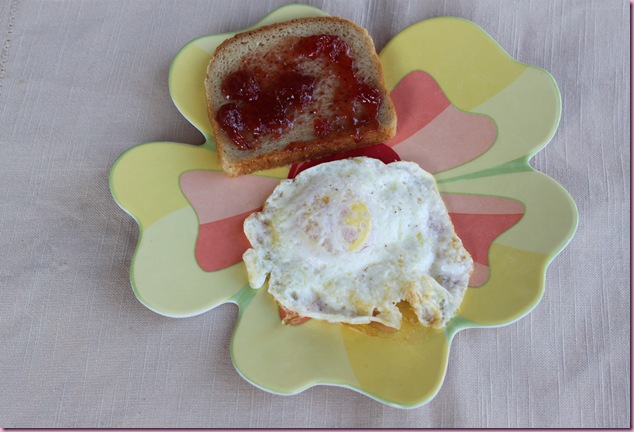 It was weird to make breakfast and not have any fruit or greens to add to the mix. Definitely overdue for a grocery shop, so I planned out our meals and can pick up some supplies while I'm out and about today.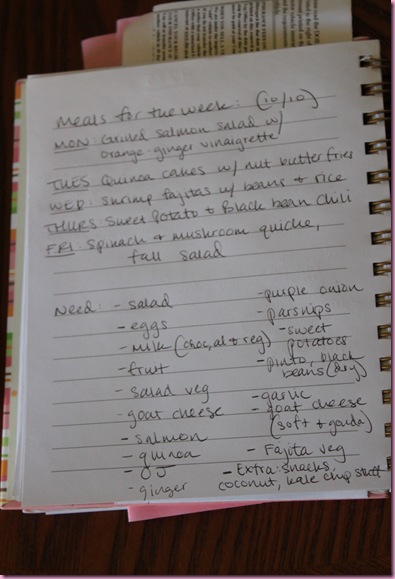 Off to seize the day! See ya later with a Fashion post update- it's been a while 😉
xoxo
Gina
Columbus Day Shopping Heads Up: [I'm not affiliated with any of these organizations – just like to shop and spread the word on awesome deals]
-If you love World Market as much as I do, today is the last day to get 25% off EVERYTHING if you're an Explorer member. Also, when you sign up via their website, they sent you a 10% off coupon, too.
-My twinnie friends are offering free shipping on all orders placed today
-Coupon code: FRIENDS2011 (expires today) gets 25% off at Tory Burch –Reva flats are excluded, though
-Off 5th (one of my all-time fave stores) is having a huge sale- discounts on everything and 40% off denim. Off to get the Pilot a new pair of jeans…