NEW Bellydance Cardio Dance + Friday Faves
Thank goodness it's Friday, huh?
Even though it was kind of a stressful week with all of the blog crashes and server issues – so thankful I had Cody and Ryan to help a girl out!- a lot of good things happened, too. We had our usual Wednesday night yoga party, wonderful family dinners and swimming with Liv, lots of dance classes at work, and little things to get ready for our Key West fam's arrival. They get here TOMORROW, so the weekend looks like it will be a great big party 😉 Me gusta.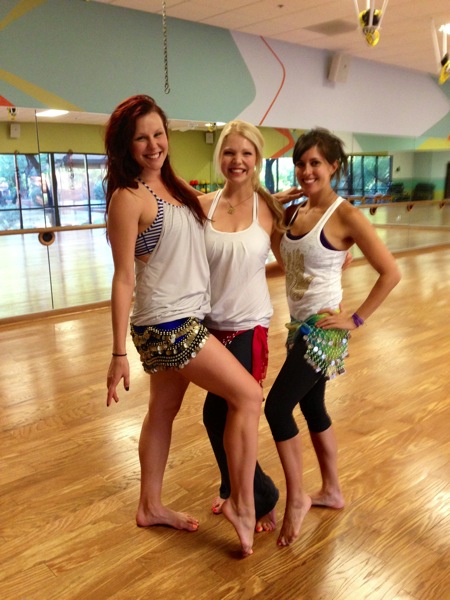 Sasha and I filmed a little bellydance video to share with ya today. (Please check out our YouTube channel if you haven't already!) We were getting ready to dance and our friend Elizabeth came in to see if she could watch. We asked her if she wanted to join us and were so stoked when she said yes. This is probably my favorite we've done so far.. not only because I love Sasha's choreo and we also have Elizabeth dancing with us, but our friend Sara barges in with a boisterous, "HEYYYYY!!!!" towards the end of the video. It's pretty much amazing.
This video is a little different than our Zumba videos because Sasha verbally cues the choreography; it's easy to know what's coming next.
Hope you enjoy!
Thank you so much to all of you for the Summer Shape Up check-ins. Even when the blog was down, you were still Instagram/Twitter machines, and even emailing me your wonderful photos. I'm blown away by your hard work this year! Finish strong- we only have one week left! I'm shocked it's almost over. Make week 4 the best one yet. Be sure to check your email later tonight for the workout and meal ideas.
Some of the pics from this week:
Veronica after dominating Workout 3: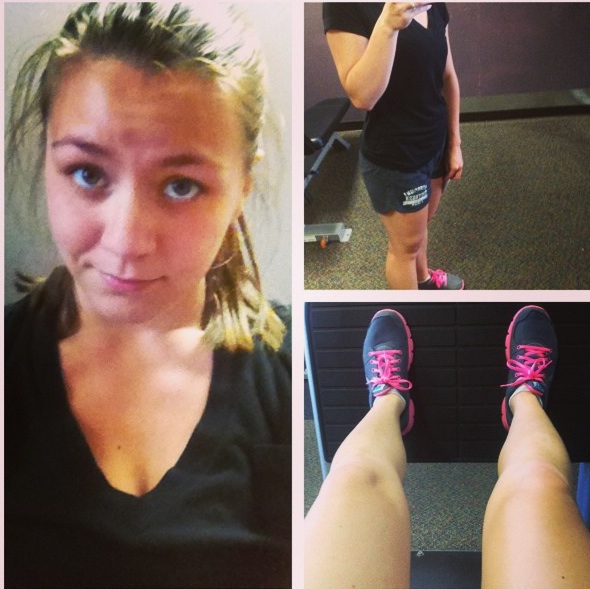 CJ, who loooooved the plie squat series 😉 (muahaha)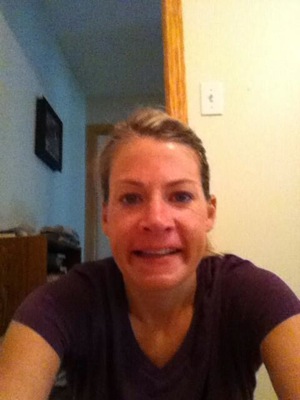 Chelsea's chicken cacciatore: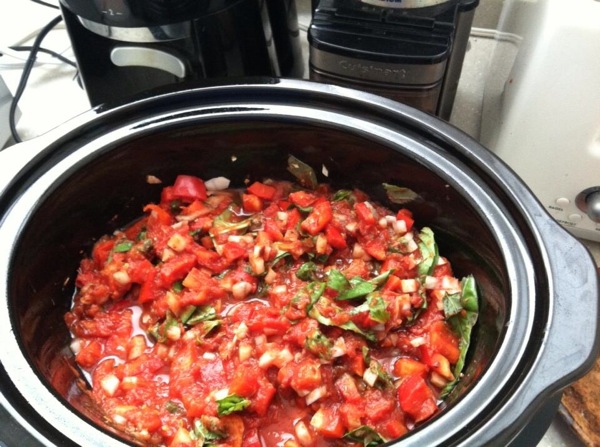 Elena (and her pup!) after a run and yoga: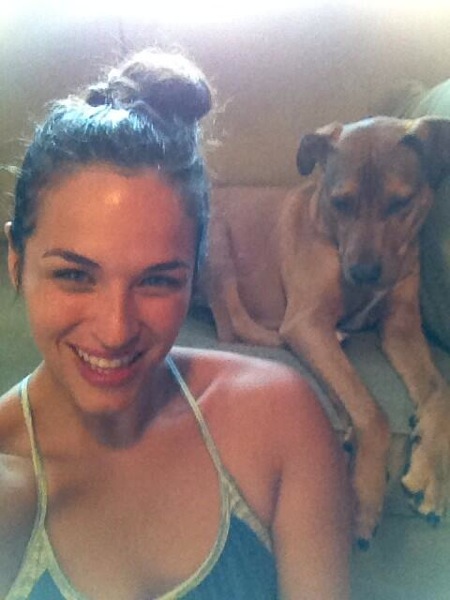 Katie (and her sweet baby!) after scenic steady state: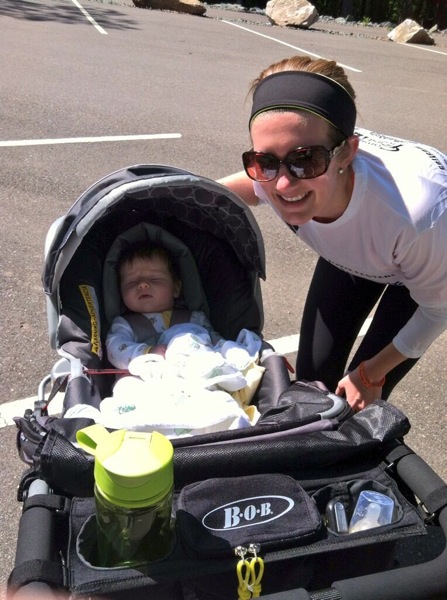 Have a wonderful Friday <3
xoxo
Gina
Check out the latest Family post here. As always, I'd love to hear your thoughts and experiences.