Whenever I get back from vacation, I'm always kind of scared to resume my full teaching schedule again. Even after just a week off, I can feel the difference and am usually sluggish, especially during Zumba. This week: not the case at all. Maybe 9 days of carb loading in Italy will do that for ya? 🙂 I'm also still convinced that my shorter hair has made me faster, haha.
Zumba was a blast, I taught a sweaty Tabata class, and felt great for our track pyramid workout with my running group.
Despite the areas where I'm recovering well post-vacay, others are still catching up.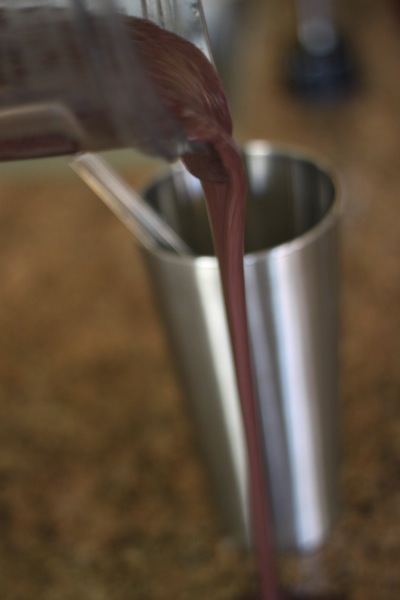 Fail alert: aim before you shoot.
-1/2 banana
-1 T chia seeds
-handful of super greens
-1 pack of Jay Robb egg white protein (I'm burned out on Sun Warrior so I've switched to Jay Robb to change things up)
-1 C frozen mixed berries
-1 T carob powder
-1 t camu powder
-1 C almond milk
Despite having to clean up some of it, it was amaaaaaazing.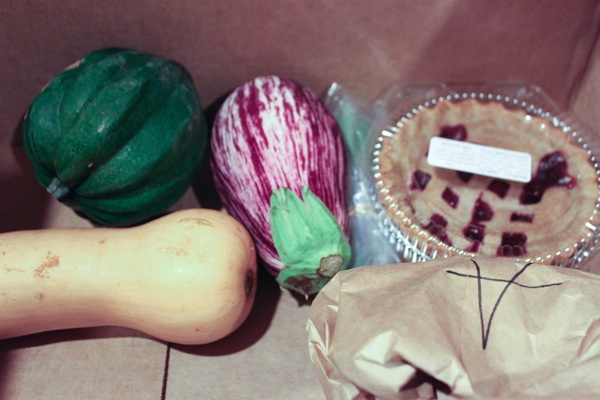 (This week's little farm box! They were out of a few things, but I'm excited for some fall squash dishes!)
A few people have asked for the circuit workout I did while we were on vacation. It was my only official workout while we were there, less than 30 minutes (easy to do while the Pilot was catching up on emails or showering), and gave me a quick cardio/strength blitz. I'm convinced that 30 minutes is all you really need, especially if you're moving the entire time and make it count.
Equipment: a heavy backpack and a timer.
Here's the workout: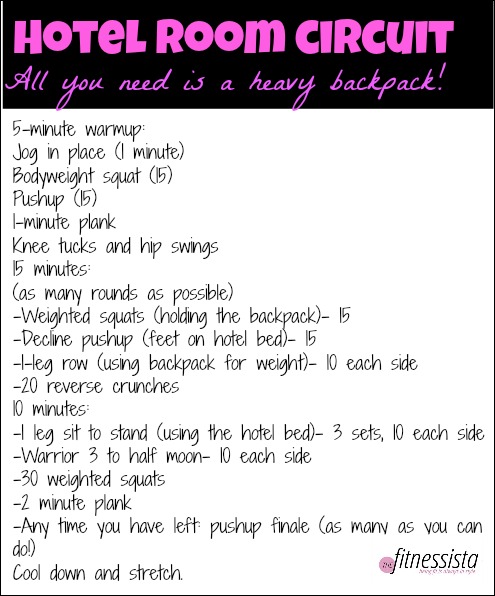 Let me know if you give it a try!
Do you work out on vacation? What's your favorite do-anywhere workout move? I love to hate the plank. There are so many ways to switch it up, and it's a great total-body strengthener.
Here are some posts with vacation and at-home workout options:
Have a wonderful day!
xoxo
Gina