Hey guys 😀 How has your Sunday been? I'm so glad ya'll like the new Iron Pumping plan!
I just got back from the new Valdizzy dog park: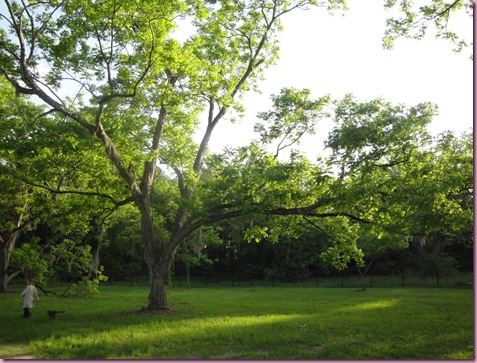 (One thing I will miss about this place: the TREES. So beautiful)
It has 3 giant areas, two of which have dog agility equipment. It's awesome to FINALLY have a dog park here!
Jeni's dog Whiskey: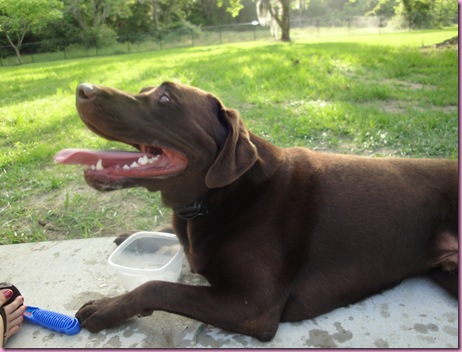 Ashley's dog, Daisy: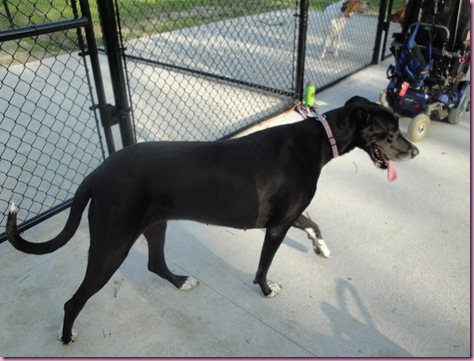 It was fun to chill with the other wives, watch the dogs play and catch up.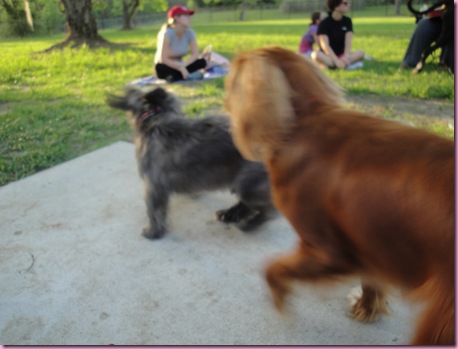 Where were my dogs??
At home, in their crates.
I was just going to bring Bella since Vies doesn't get along with all dogs, but it didn't work out. The dogs always go in their crates when I fill my water bottle (because that means I'm leaving soon), and I give them a treat and go. I gave VS her treat and went to the kitchen and said "Bell, come here".. but she was laying in her kennel being so good. I didn't want to make it obvious to Viesa that I was taking Bella somewhere and not her, so I just gave them treats and left them both at home.
Some of today's eats:
Black bean hummus and carrots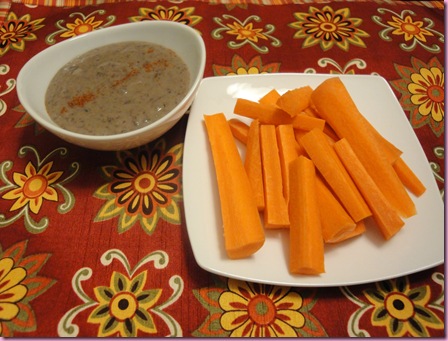 A brown rice protein bar experiment, which came out tasting scarily like a Clif bar! Definitely a good thing. I love me some Clif bars, but not-so-much the ingredient list.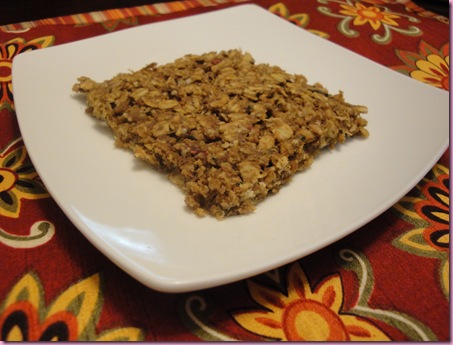 I'll be making a double batch soon so they're thicker and see how the texture is, then share the recipe with ya'll 😀
Smooooothie: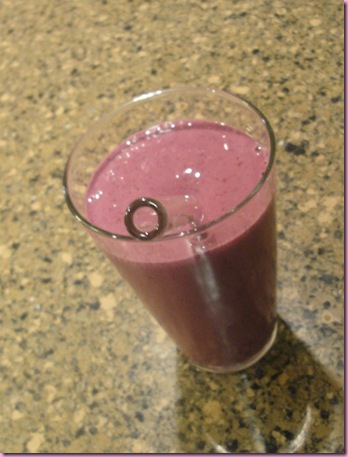 -1 C almond milk
-2/3 C frozen organic berries
-1 scoop vanilla Sun Warrior
-pinch Stevia
-pinch sea salt
-1 t vanilla
-1/2 banana
I'm about to make a salad beast, since I haven't had anything GREEN yet today!
Workout
It was a recovery day today, so I did a meditation podcast from YogaDownload.com (Prism of Light) and did my own light yoga flow and stretching to a Michael Buble CD (in between swooning, of course).
I'm off to shower the dog drool and hair off and then make a salad beast <3
See ya in the morning!
xoxo,
Gina
Something to talk about: If you moved away from where you currently live, what would you miss the most (besides people)?? Ya'll know I'm not exactly a fan of Valdizzy, but I will definitely miss the trees, The Main Squeeze, the base trail, and the beautiful Southern houses.
Something to read: "10 Nutrition Myths Debunked" (I'm raising a coconut and glass of white wine in celebration! Haha)