Pancakes and Iron Pumping
Hi everyone 😀 Happy Sunday! Hope you're having a chillax and wonderful morning <3
Heaby, I celebrated Pancake Sunday 😀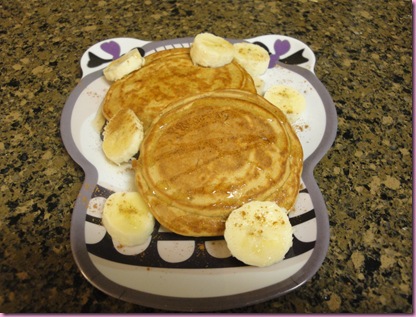 Perfect protein pancakes with *real* maple Syrup and bananner.
It's funny because I'm not really a pancake person. When we go out for breakfast, if I order wheat pancakes, I'm always stuffed to the brim and then hungry about 10 minutes later. Protein pancakes do the trick – I'll share the recipe for mine sometime this week 🙂
It made me reminisce of my favorite pancakes everrrrrr.. from the The Good Egg (or what I call The Insanely Delicious Egg) in Tucson.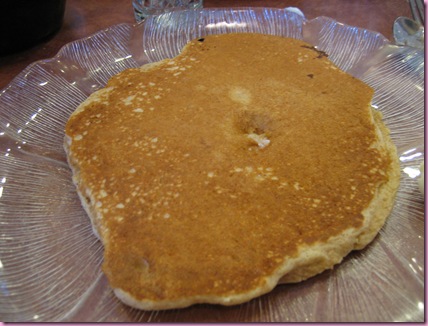 A what pancake, which I'll usually get with a veggie omelet and fruit for staying powah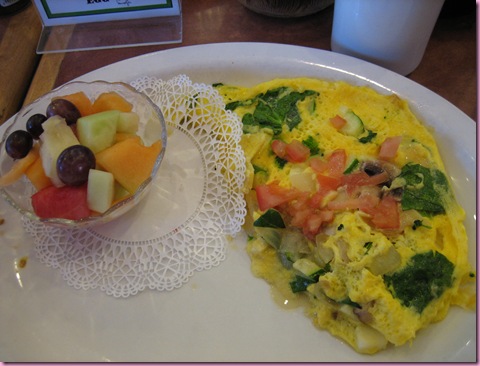 Tucson, I miss you.
________________________________________________________________________________________________________
Last night, the girls and I went to Jayme's for dinner. It was one of those nights where I felt weird being food paparazzi, so I didn't take pics, but the food was delicious 🙂 We also saw The Backup Plan which was ok… there were some parts where I was dying laughing and others when I was rolling my eyes to Jeni. I say it's a renter.
Today is an off day from Insanity, so I'm just going to walk the puppers and get some chores and work done (fun, fun!). I'll also sneak up to the yoga room for a restorative podcast. Tonight, a bunch of the wives are taking their dogs to the new dog park and having a picnic- should be a blasty.
See ya later today <3
xoxo
Gina
Something to do: NEW Iron Pumping plan!
As ya'll know, I created a workout for Caitlin when she told me she wanted to get more into weight training.
The HTP Intro To Iron Pumping was born 😀 She did extremely well with the plan (as did many of you lovely bloggies) but eventually found herself getting a little bored with the weight training and lacking motivation. Weight training isn't for the faint of heart and it definitely takes a lot to get into it, especially when you're going at it alone. So this time, instead of a very structured muscle group plan, I created one that's a little hodge podge so that all muscle groups are worked during the week, but so that it may not seem so redundant. (It's also good to change your muscle splits every 6 weeks or so to prevent plateaus)
So now it's time for the HTP Intermediate Iron Pumping Plan 😀
Here are some tips for the following workout plan:
-Combine with cardio (5 days per week, alternating intensities between interval speed training, steady state and hills)
-Perform weight exercises on non-consecutive days in addition to a shorter cardio workout on that day (maybe 20 minutes of higher-intensity cardio)
–3 sets of 10-12 reps for each workout with 30 seconds of rest in between each set –just take a short rest in between sets and you'll know when you're ready to start the next one
-Choose weights that are challenging but that you can fully complete at least 10 reps at that weight for each set- you'll need to push yourself to finish the last two reps of each set. If you can easily do 15 or more reps of that exercise with the current weight, you'll know it's time to increase the weight
-Begin each weight session with a 5-minute cardio warm-up and remember to stretch and cool down when you're finished
-Follow each workout session with a high-quality protein source 30-60 minutes following the workout sesh (like cheese and an apple, a small protein smoothie, or check out this page for other snack ideas)
-Remember that healthy eating has so much to do with fitness and weight loss improvement—what we look like is 80% nutrition, 10% working out, and 10% genetics. Pair every fitness routine with clean and healthy eats 😀
-As always, honor your injuries and needs. If you're injured or feel pain (as opposed to a "burn"), don't do it! Double-check with a trainer for proper form on exercises and with a doc if you're beginning a new fitness program
Intermediate Iron Pumping Workout

Day 1:

Plie Squat with inner thigh squeeze (place a larger stability ball in between your heels; as you squat down, touch your booty to the ball before standing back up. As you stand up, using your inner thigh muscles, squeeze the stability ball)

 

Day 2:

Lateral to front raises (bring the weights up to your sides (lateral raise) –making your body a capital "T"- then continue to bring the weights forward from the "T" position, so that your arms are extended straight in front of you, with the weights at the same level as your chest. Bring the weights down and repeat)

 

Day 3:

Switching lunges (at about :49 in the video— if you have knee probs, skip out on these or do regular ol' lunges if they don't cause pain)

Bosu calf raises (if these aren't challenging enough, put the Bosu close to a wall and lightly hold the wall for balance; wrap one leg around the back of your opposite ankle and do one leg at a time)

Plank to side plank, back to plank, then side plank on the opposite side (go for 20-30 seconds of each plank, for 1 min 20 seconds total). Rest. Repeat 2 more times.