Hello! Happy humpday 🙂 Hope you're having a wonderful morning! I'm so excited that so many of you have already tried the zucchini pizza. Glad you're enjoying it as much as we did! 🙂
Lately I've received quite a few questions about nighttime workouts, especially after posting the Monsoon Sweat Workout. To be real, I don't really love nighttime workouts. However, some evenings are the only time I can fit a workout in my schedule; naptime is for work/blog stuff and Liv hates the childcare at the gym even though the ladies who work there are wonderful. So, early morning or nighttime it is. I finally convinced myself to just do it for morning workouts, but it doesn't work with the Pilots schedule this week, so I just make it happen when I can.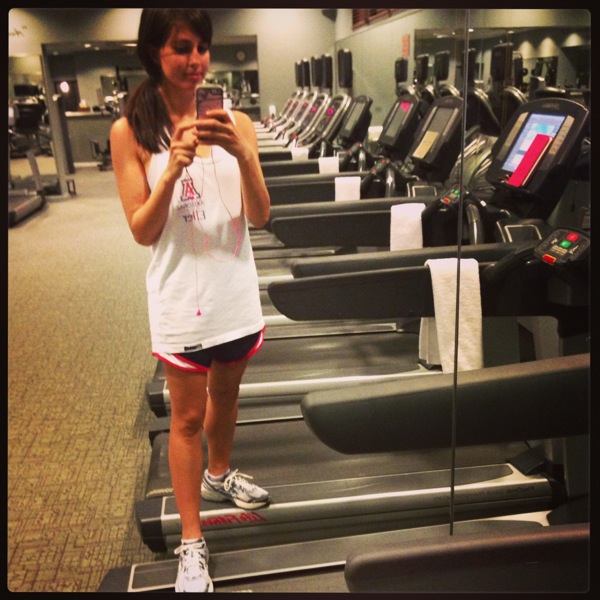 (The best part about working out at night? Gym to myself!)
A short workout benefits me health-wise, but I also feel so much more energized when I work out regularly. By working out, not only will I (hopefully) be able to keep up with our kids and future grandkids, but I also love the endorphins. Someone once told me that exercise endorphins equal 1/10 of an orgasm. I'm a believer.
Anywaaaayyyyy, here are some of the questions I received about nighttime workouts:
How do you fuel?
Usually I have a pretty late afternoon snack, since I eat lunch while Liv is napping and snack with her when she wakes up and is eating her lunch. If I had a late snack, I'll wait until after the gym to eat dinner. If it's a night where we have an early dinner, I'll go an hour or so after. I've also gone to the gym right after dinner and with food child. This is my least favorite method 😉 I'd rather go a little hungry and eat a big meal afterwards.
The gym fuel thing is a matter of preference and like anything else, you do what's best for you. Some people hate working out after eating while others prefer to work out with a snack or meal beforehand. Then, there are also the people like my husband who can eat an enormous meal and then run 8 miles. I will never understand.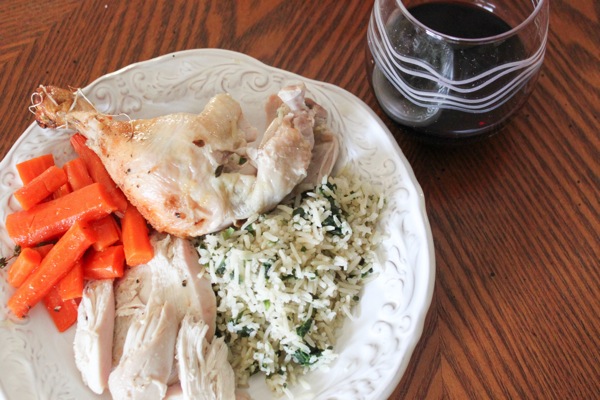 Are you wired before bed?
YES. This is the #1 reason why I don't really love nighttime workouts, as they're usually the nights I end up staying awake past midnight. Lately, I've tried to do something to wind down before bed so I can sleep earlier (like a short bath with a bath bomb, or turning off all of the electronics and reading for a half hour in bed). If I give myself time to wind down and relax, it's a lot easier to fall asleep.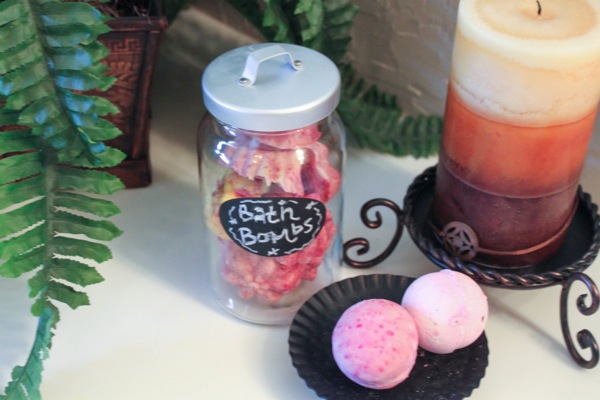 What time do you go?
It really depends on what we're doing and when the Pilot gets home. If we all have a later dinner together as a family, I might not go until 8 or 9. If it's an earlier dinner, I'll hang out with the fam and go around 7. It changes. If there's a certain yoga class I want to go to, or if I'm meeting a friend for an earlier workout (say 6 or so), the Pilot hangs out with Liv and does the bedtime ritual with her. Even though it takes some shuffling, it's worth it to me and I never regret a good workout, even if it's only a 20-minute blitz.
So tell me, friends: How do you fuel your workouts?  What would be your "ideal" time to work out? For me, it would be 8am. I'd have that nice morning energy without having to wake up super early! For now, 8am is usually when we're just starting the breakfast routine 🙂
Hope you have a great day! See ya later on the Family page with our timeout routine. 😉
xoxo
Gina