I'm always messing around with pizza. I think it's a safe bet because even bad pizza is pretty freaking amazing, so I feel more comfortable toying around with different flavor profiles and crust ideas. One of my all-time faves is this Three Great As pizza, and we've also been enjoying lots of chicken crust pizza. I wanted to create a new fun crust option that would be gluten-free and Paleo-friendly, but meatless for my veggie friends. Zucchini was the first thing that came to mind.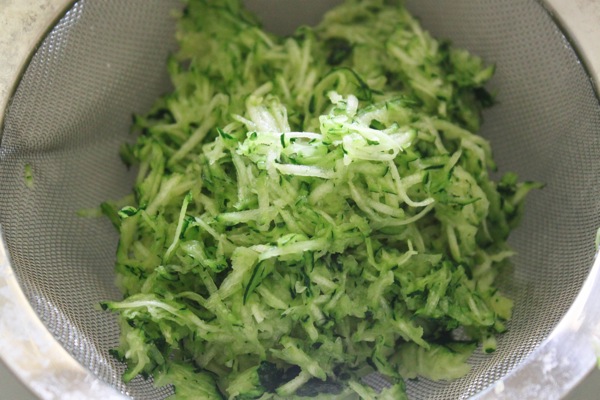 We are swimming in zucchini -I buy a huge pack of the organic zucchinis since it's a great dinner component and fun in chip form– and am always looking for ways to switch it up. Often, I'll use zucchini as "noodles" for pasta, and already know that zucchini and marinara are a match made in heaven.
It had to happen.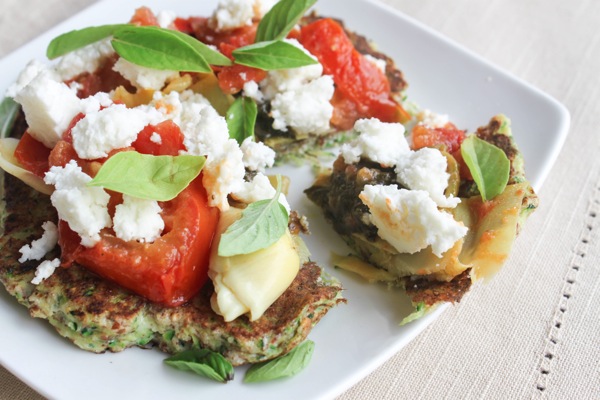 The base for the pizza: zucchini fritters.
Shredded zucchini,
an egg,
some flax and seasonings,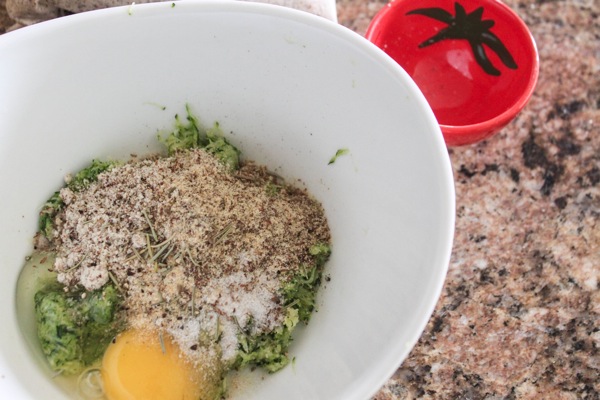 all pan-fried to be topped accordingly.
Lots of cheese and olives for the little lady, veggies and goat cheese for myself 🙂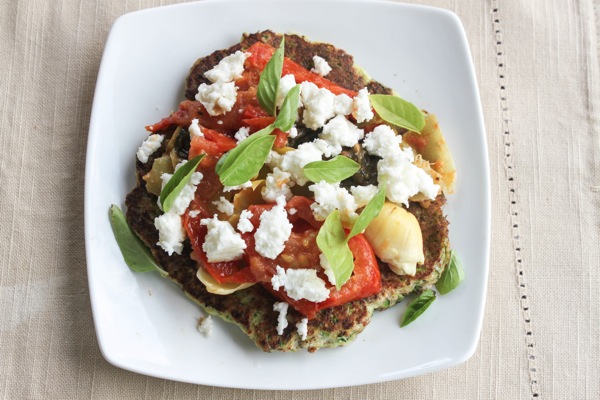 Here's the recipe if you want to make some ahead to be topped as pizza, or fill with sandwich fillings as a lunchtime feast. The possibilities are endless! 🙂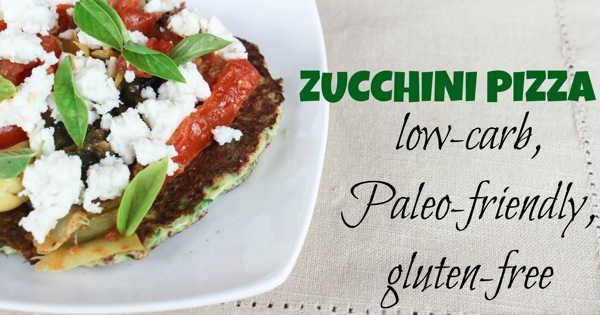 Makes 2
*A little note: I made a smaller batch (just two medium fritters) to make sure the recipe would indeed work instead of replicating the great coconut flour tortilla fiasco of 2013. It DID work, so next time I'll do a double batch so Liv and I can each have one, then save two to enjoy later.

MY OTHER RECIPES
Ingredients:
-1 large zucchini, finely grated. Set in a bowl with a sprinkle of sea salt, let set while you prepare the rest of the ingredients and strain any excess water
-1/2 cup almond meal
-1 heaping tablespoon flax meal
-1 egg
-1/2 teaspoon garlic powder
-1/2 teaspoon dried oregano
-1/2 teaspoon dried rosemary
-1/4 teaspoon sea salt
-1/8 teaspoon pepper
-A little butter or olive oil
-Pizza toppings of choice
1. Heat a skillet on medium-low while you mix all ingredients (minus the pizza toppings, of course) in a large bowl.
2. Add a little butter or oil to the pan, and half of the batter to make a large pancake-type shape.
3. Cook for 3 minutes on each side, or until the batter is browned and cooked thoroughly.
4. Top with pizza toppings of choice, or use as bread for a sandwich!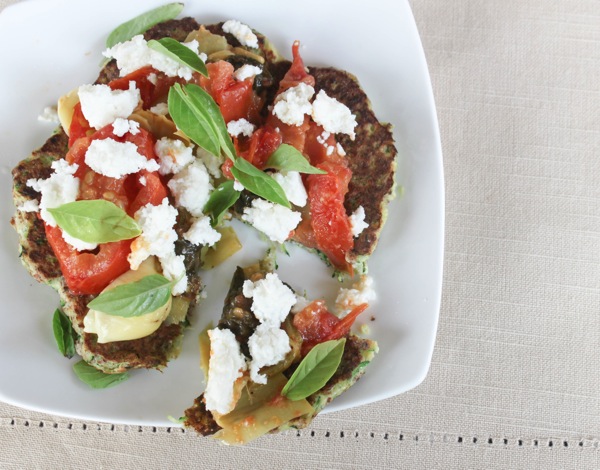 Hope you enjoy <3
xoxo
Gina
The best pizza you EVER had? Mine, hands down, was the deep dish veggie pizza in Chicago. I salivate just thinking about it.