Noodles, chicken and snow
I absolutely loved reading all of your excuses and excuse busters, and am so happy you like the new bfast cookie recipe! Let me know if any of you give it a try 🙂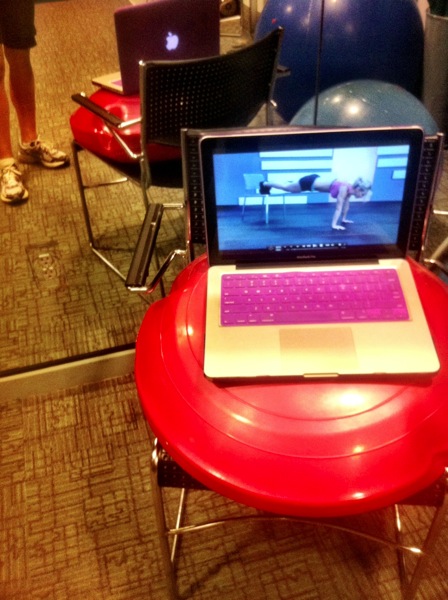 Holy crazy noodle arms.
Workout timing was lovely last night: Liv woke up from her second nap as the Pilot got home from work, we all enjoyed dinner together, and I went to the gym while the Pilot took Livi upstairs for her bath and bedtime rituals.
I busted my "it's late and cold" excuse, actually pushed myself (you never know what will happen with night workouts) and did Workout 3 + Zuzka cardio
(11 min) for HIIT. Wow. My arms are going to be sore, which is hard to do these days since I carry 20+ lbs around so often.
Dinner was pretty legendary: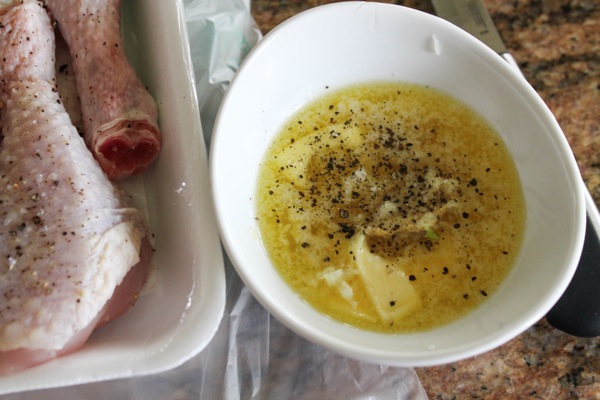 When I saw Tina's recipe for chicken drumsticks, I thought it would be fun to try something similar.
I melted 3 1/2 T of butter, mixed it with two cloves of minced garlic, salt, pepper, 1 T maple syrup, 1 t Dijon, put into a baggie with 6 drumsticks in the fridge.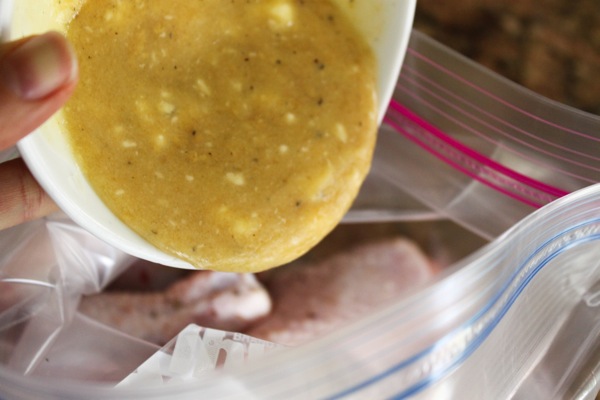 I'm all about pre-marinating things, but had a brilliant moment when I remembered about 20 minutes after putting the chicken in the fridge that butter solidifies when it's cold again. Derp. It still made the prep much easier- all I had to do was put the sweet potatoes and chicken in the oven, steam and sauté some green beans (with garlic-infused olive oil, balsamic, garlic, thyme, salt and pepper). As delicious as it was, I should have made at least double the amount I did… at least I know for next time.
Some more news from the day:
Tucson heard me poking fun at its winter, so it decided to snow yesterday. SNOW.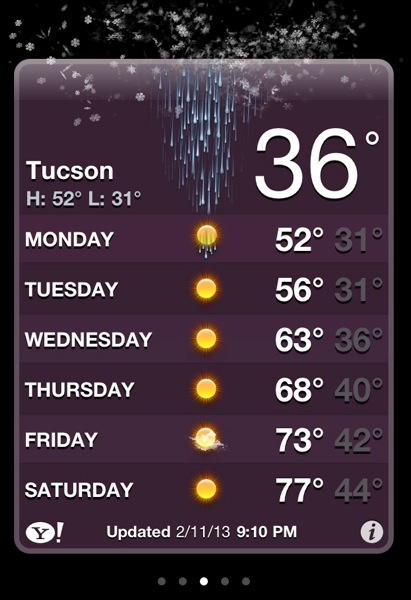 Caro spent the afternoon on the couch. The usual.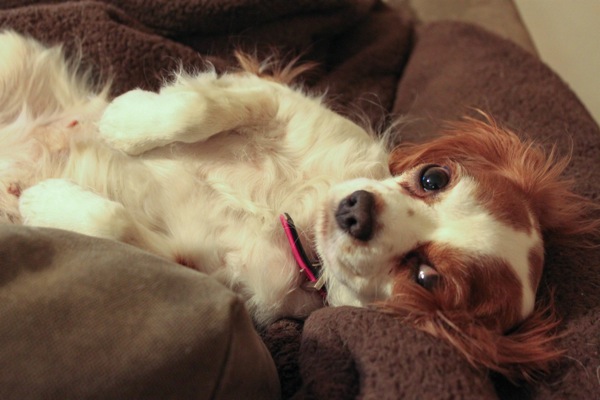 Bella spent the afternoon letting Liv pet her in between wishing for chicken. Also the usual.
The best moment of the day: watching the Pilot play tea party with Liv, while still wearing his flight suit. I didn't get any pics, but I have enough in my memory to last a long time.
This morning, we're off to watch some live music at a coffee shop so Liv can dance to the band, then meeting up with some friends.
xoxo
Gina
Winter Shape Up: Don't forget to check in here (<– click to go to the right place) when you complete Workout 3 for the first time this week! For your HIIT, try to do 15 minutes 20 seconds hard, 20 seconds easy.
See ya on the Family page with a fun Valentine's Day craft! xo