It's no coincidence that I suddenly became more crafty as Pinterest became more popular.
I'm crafty. Someone else just needs to be crafty first and post their idea online 😉
So for that sake, I'm not going to even try to pretend I came up with this toddler valentine on my own –the original post is here– but I'm so excited with how well they turned out!
Livi's first Valentines: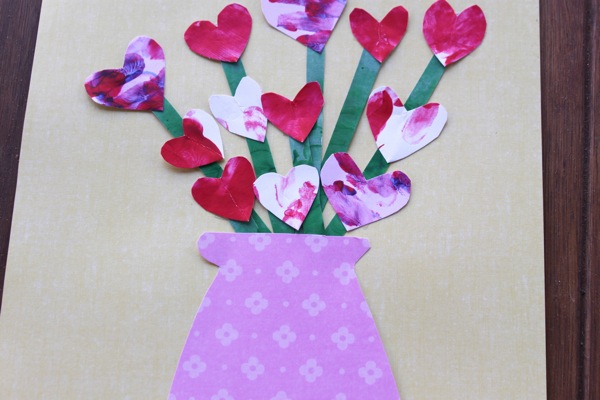 We had a painting party on Monday night, which was perfect since it was cold, dreary, and there was no chance that Liv was going to go to bed until 9pm after a super late and long second nap.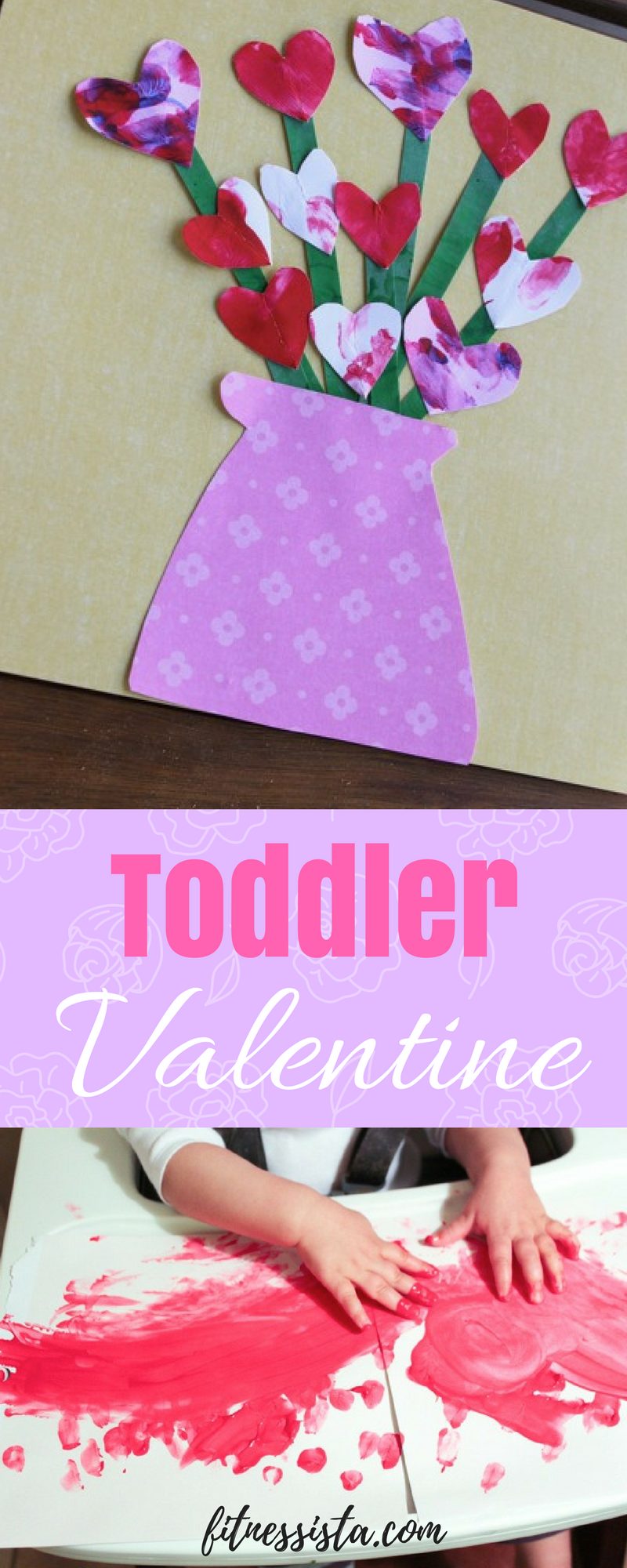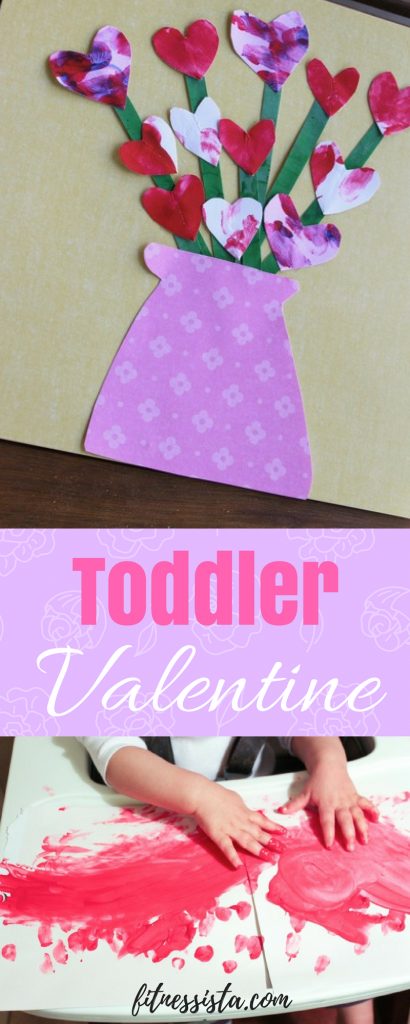 Toddler Fingerpainting
We used to do the mess-free fingerpainting, but now that she understands how it works and that the paint isn't to eat, it's much easier to let her go painting wild in her high chair.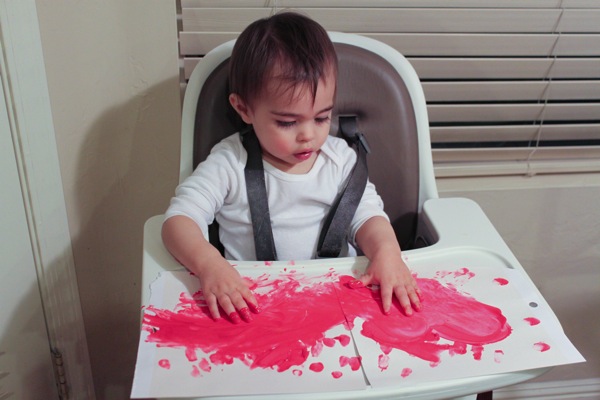 For this project, we used the Crayola fingerpaints
, while far from "natural" are nontoxic and wash off easily.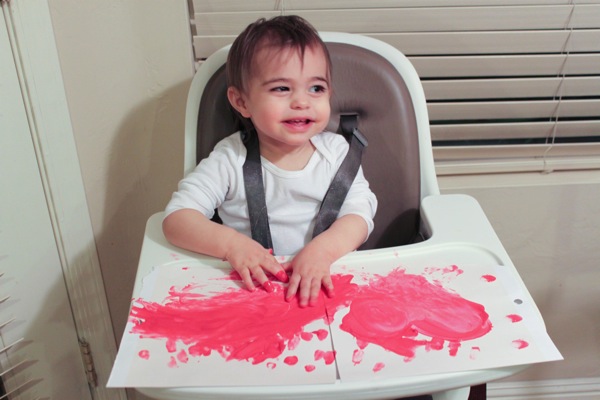 Livi worked hard on her masterpieces (until she said, "all done, all done")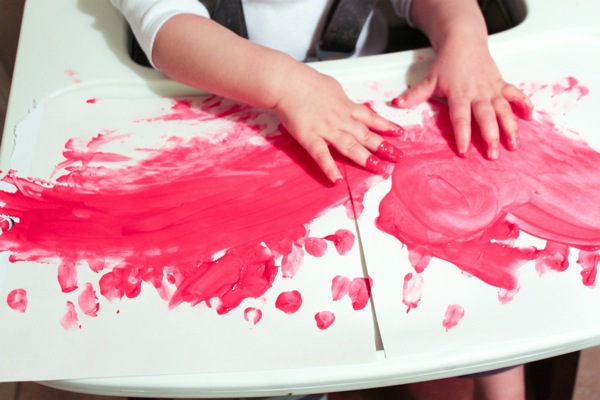 And we set the sheets out to dry overnight.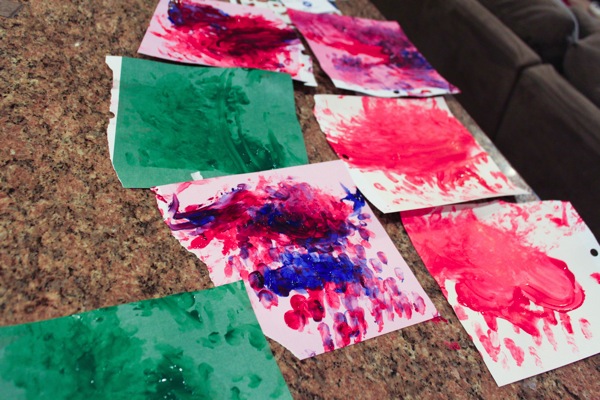 Putting the Valentine Together
This morning, I cut the red and red/blue sheets into hearts,
made the stems out of green,
and cut out a vase.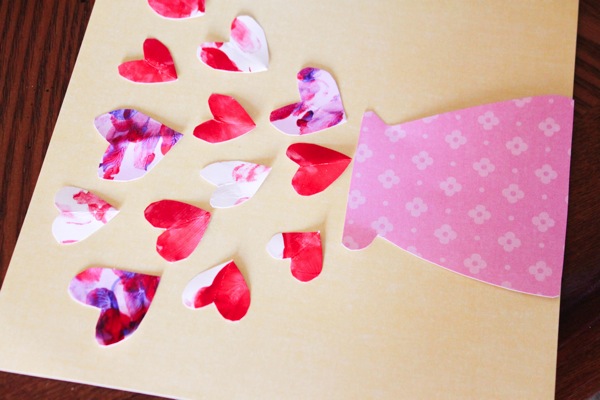 At first I tried arranging the hearts and then adding the stems, but found it was easier to attach the hearts to the stems first (with doublestick tape) and then add them.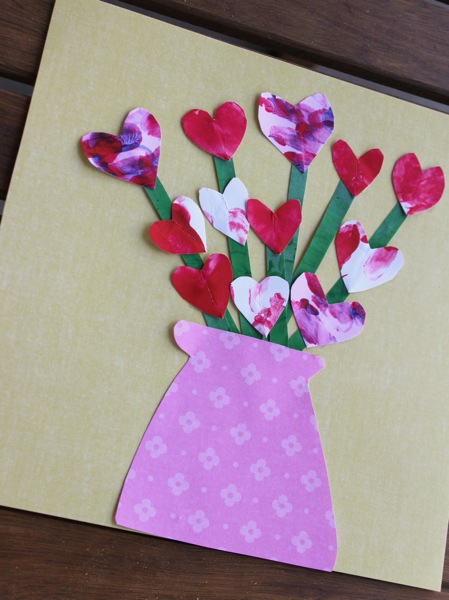 So easy and absolutely beautiful for Livi's grandparents and out-of-town relatives for the upcoming holiday. We just need to add a message to the back and get them in the mail! I'm thinking of framing one for Livi's room, too 🙂
Are you doing Valentines with the kiddos this year? Any fun Valentine's Day plans?
xoxo
Gina