One of my favorite things:
taking a walk with my girls after work. It's such a great way to end the day, and Bella appreciates the change of scenery.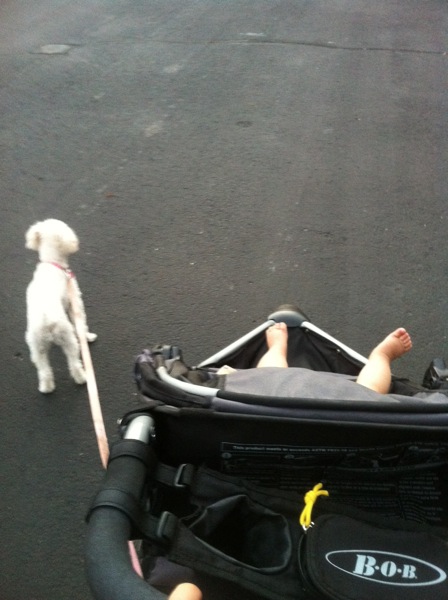 It's also the icing on the cake when dinner is ready at home, waiting to be devoured: sweet potato and black bean chili! I didn't have black beans on hand, so I used two cans of pinto-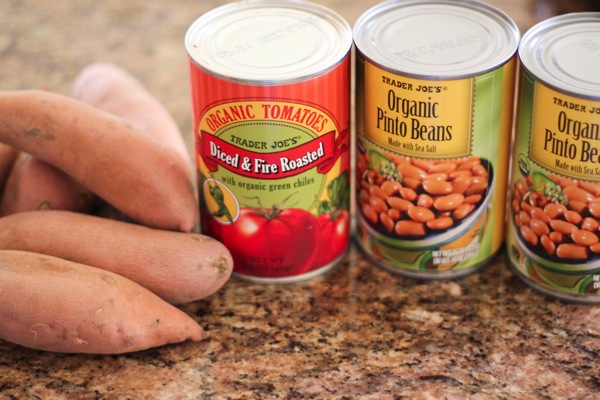 it smells heavenly.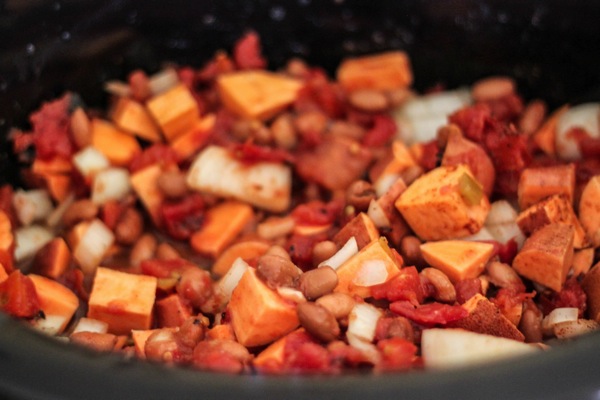 Little gifts my nana brought over this morning: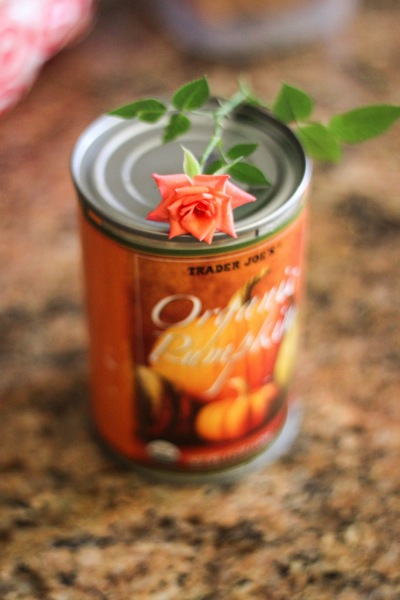 + cake for the Pilot. I had to taste some of the caramel frosting for him (I'm a frosting thief).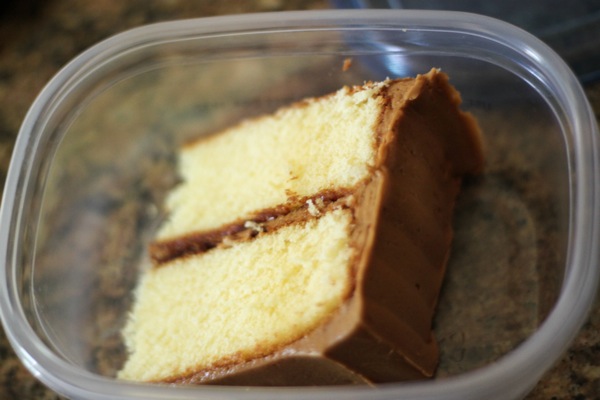 Work was pretty good today. Zumba was a lot of fun -I look forward to it each time I teach- and I was thinking about how Latin dancing is a pretty random skill. Of course, I couldn't go into a Latin club and bust out a Zumba dance, but I could figure my way around 😉 It got me thinking about important and trivial skills I have and wish I had.
Here's a handful:
Skills I wish I had:
-How to taste wine like I know what I'm doing. You know the moment at a restaurant where they give you a small pour, you're supposed to "taste" it and nod to the server approvingly to finish pouring your glass? I know you're supposed to swirl, sniff, all that good stuff, but if the job is somehow given to me, I take a tiny sip and say, "thank you, that's great." and the server fills my glass and those at the table. In reality, I'd like to say "if it's wine, I like it. You could pour it out of a box and it would still be delicious. Let's just skip that step and fill the whole glass, mm k thanks."
-Computer know-how. With the blog, usually if I get brave and try to "fix" something, I break the blog and email Cody the web wizard to please fix whatever I did. The first time I installed plug-ins, I was SUPER nervous. It's funny (sad?) because I took an entire class on building computers and hmtl -had to make a website from scratch- and I don't remember a single thing.
-Public speaking. Unless I'm teaching, I freak out when I have to speak to a large group of people. I'm thinking of taking a public speaking class just to make myself more confident, or in the case I actually do have to address a large group of people. I'd call it a success if I could do it without getting the sweats and shaking.
-Gliding skills. Still working on it 😉
-I would love to be able to speak as many languages as possible, but for now, I'm working on English, some Spanish and lots of baby sign language with Liv. She's getting the hang of it- she just started signing "milk" back to us.
Random skills I do possess:
-Negotiation. Buying cars is my forte, but I'm also pretty good with small negotiations or finding a sweet deal. I like to make recurrent purchases online because I'll get a coupon code and/or free shipping. 
-How to tie a tie. My music teacher growing up -I sang in a quartet and he was our director, an amazing man- taught all of us how to tie a tie. He said it was a skill we'd need eventually for one reason or another, and now I'm the fancy event tie-tier for most of the family (except my Tata.. he can Windsor knot like a king).
-Intuition. I have a pretty keen intuitive sense, which often comes in handy. After picking the Pilot up from his first deployment homecoming, we were flying back to Tucson and I had to teach dance that night. I woke up from my airplane nap and told the Pilot, "Our flight was canceled. We have to get a rental car." And, sure enough, it was one of the very, very rare times in Tucson that it was snowing and all flights were canceled. We ended up having to get a rental car from Phoenix so I could make it to work on time, but I wasn't stressed because I knew the flight was going to be canceled beforehand. Little things like that happen sometimes, but I can't predict lottery numbers or anything like that 😉
-Piano. I can play and used to sing, but it's been a long time. Our piano is currently in the garage, and I was thinking of putting on Craigsist, but can't do it. It might be worthwhile to fix it up and tuned in case Liv likes to play one of these days. I can already tell she has a voice like an angel- her pterodactyl songs is one of my favorite things in the world, and now she claps for herself, too. I can't even handle the cuteness.
What are some of your skills you wish you had? Have any random skills? 
Kyle can toss a pizza like a boss.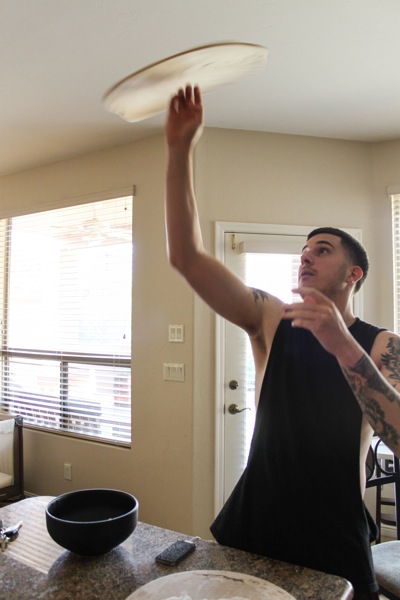 Hope you're having a great night <3
xoxo
Gina
Have you done the September workout yet? HIIT it up!
New on the fashion page: Style Icon
Something to think: