Yesterday, I got to teach the Tabata class at work. My friend, who has it every week, is recovering from a triathlon and said, "Hey Gina, will you teach today?"
Um, is the Pope Catholic?
Even though I'm not new to Tabata, the class is very structured with specific moves for each round and recovery rounds in between (like asymmetrical squats with a body bar 8 times, tap the bar 8 times, hold the squat and switch your hands, etc). I was definitely nervous, but I loved it. 
Afterwards, one of the girls who took that class was walking over to her friend waiting outside and her friend said, "Oh my god! You took that hard class! The Tabitha class!"
And the girl said, "Yeah, that's Tabitha right there!!" and pointed at me. Obviously they were joking- it was pretty funny.
The sweet potato chili for din was just as good as anticipated (especially with a blanket of goat cheese and a little sea salt), and I spent the rest of the evening reading and hanging out with the Pilot.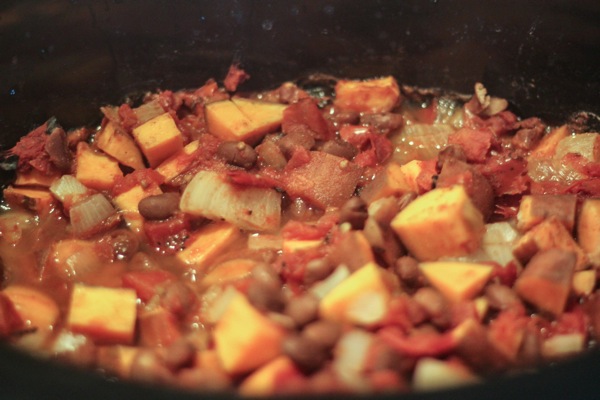 When I'm home from work on my lunch break, I'll usually play with Liv for as long as possible before grabbing some clothes and food for the afternoon. I love to make nana some lunch, too- I feel like it's the very least I can do because she and my mom take such amazing care of Livi on the days I work. 
We had some leftover curried chicken salad atop romaine with some Tamari as dressing: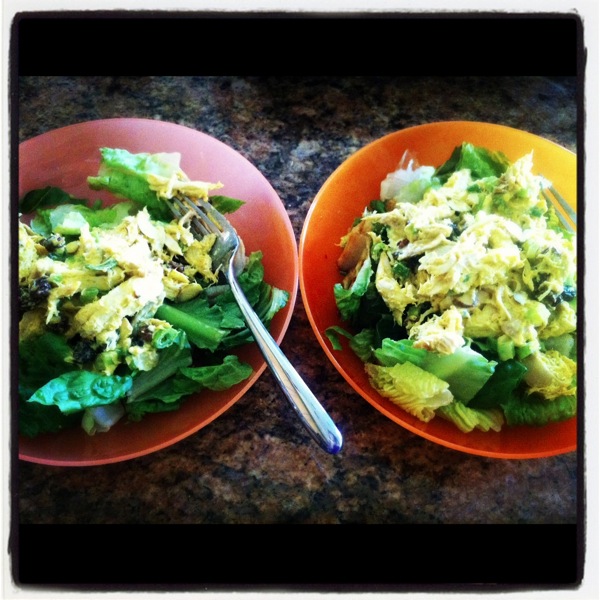 and then I made her a little apple tart for one before heading back.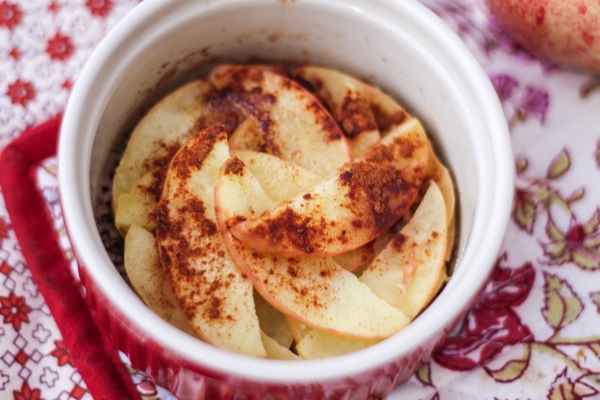 It's really just a more exciting version of my "baked" (aka microwaved) apple, but has an almond meal crust, lots of cinnamon and a little butter.
2 T almond meal, a pinch of sea salt and a drizzle of honey, pressed into the bottom of a tart pan: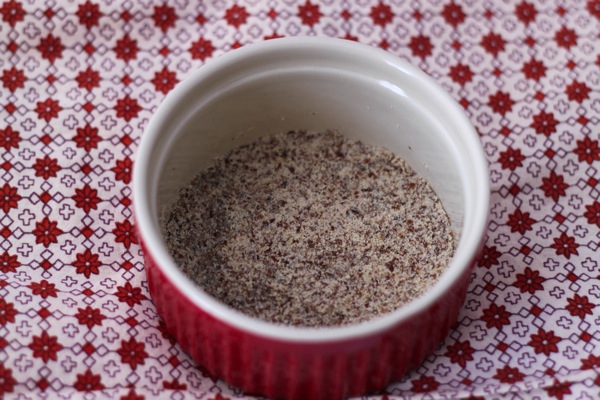 Sliced apple, with lots of cinnamon, the juice of 1/2 lemon, an a smidge of butter: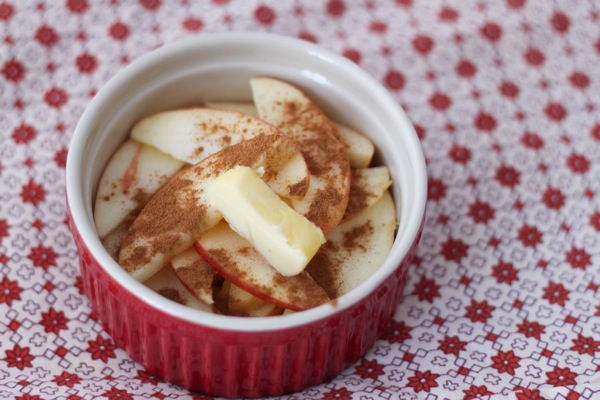 Microwaved for 2 minutes. Super easy, and a healthy little autumn treat.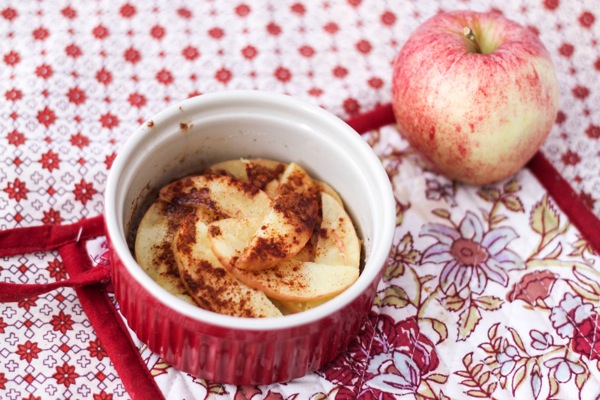 This morning, I'm enjoying breakfast with Liv and then off to work. I'll see you later on the Family page- hope you have an amazing day.
xoxo
Gina
Something to do: Speaking of Tabitha… I mean Tabatas… it's TABATA THURSDAY! Pick any 4-minute workout here and feel free to mix and match, or do a few throughout the day. Of course, check with a doc before making any major fitness changes and don't forget to check in and let me know how it goes. For more info on Tabata training, here's the Focus On post.