A style icon of many, Audrey Hepburn's 50's/60's chic style has been inspiration to me from the first time I watched Roman Holiday. Mimicking your favorite style icon can be a fun way to liven up your style. I dressed up a few simple pieces and gave them a very Holly Golightly a la Breakfast at Tiffany's feel for a day of errand running.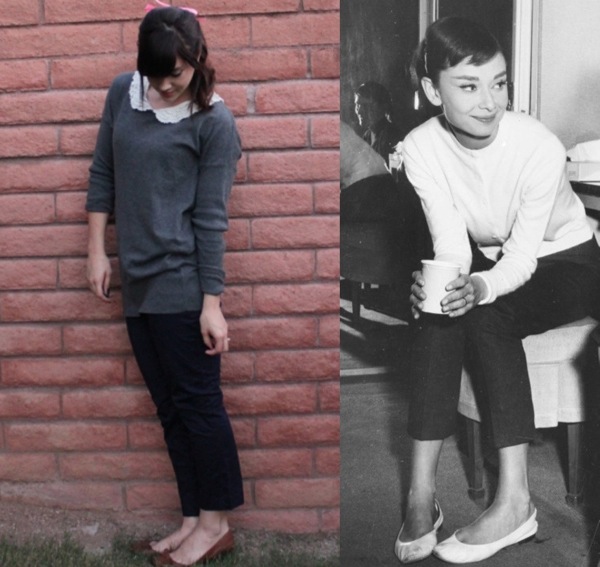 Outfit details: Pants-H&M, Sweater-Old Navy, Peter Pan Collar top-Forever 21, Flats-H&M, Clutch-Etsy.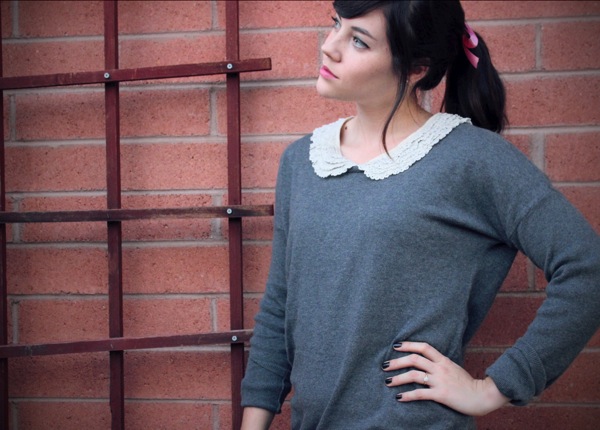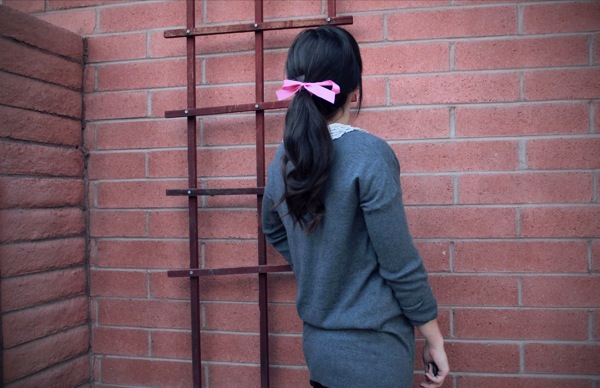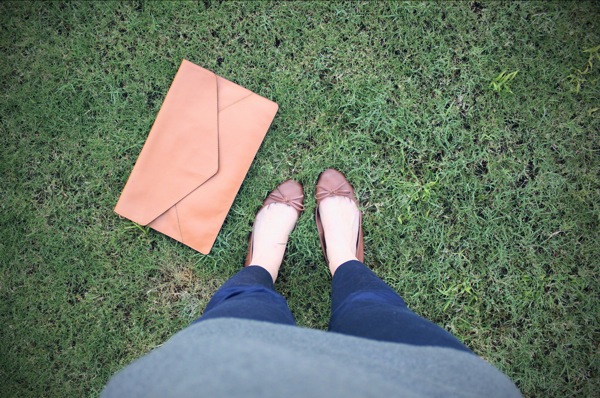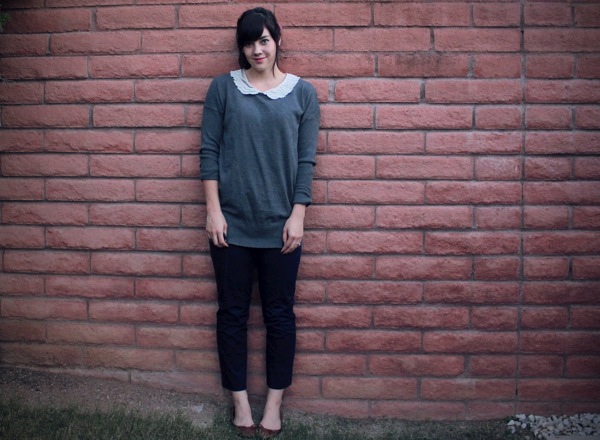 This outfit was constructed with affordable basic pieces that I might not have normally put together. Using old photos to reconstruct classic outfits is a great way to dress with a vintage feel, even if you are too intimidated to buy actual vintage pieces. I'm also loving my clutch! What was once a fashion fear is now a fashion favorite 🙂
I have a very Marilyn outfit that I can't wait to share with you guys!
Who's your favorite style icon?
Xo-Meg