Not Your Standard Egg Hunt
Hi friends 🙂 How has your day been?
While many of you were hunting for Easter eggs, I was participating in a more non-traditional Easter activity:
Curling a mannequin named Didi's hair 😉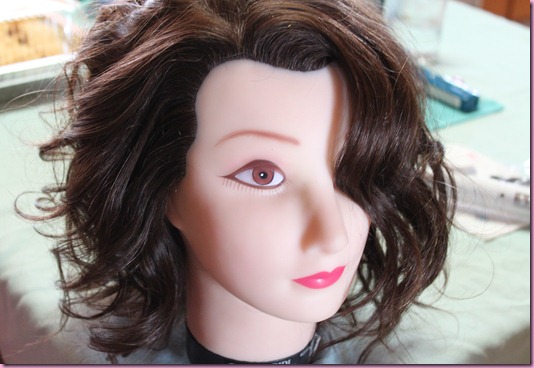 The Easter bunny brought me a new styling wand. It's the new kind I've been lusting over- the barrel rotates so you don't have to twist the whole thing. Curling my hair usually gives me wicked hand cramps, since my hair is super thick, and I was blown away by how easy it was to use.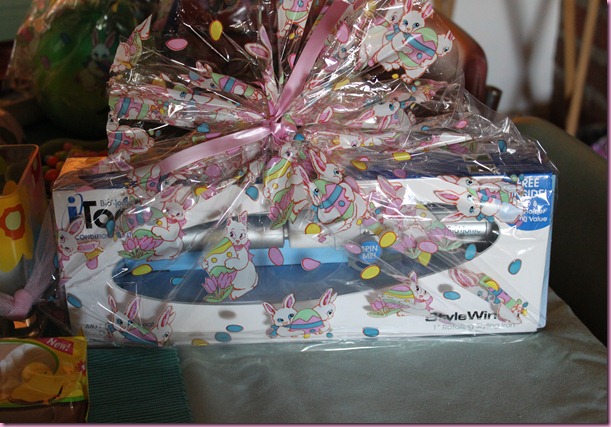 My mom has a few mannequin heads –she's a stylist, not a weirdo haha- and brought out our model, Didi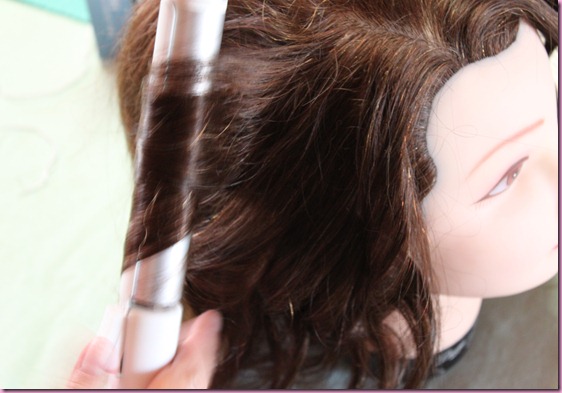 and gave me a tutorial on how to use it.
Once I've practiced on myself a few times, I'll totally make a video. We curled the entire mannequin's hair in about 15 minutes.. and then she was sassy and ready for a night out 😉
This morning was a little more on the traditional side-
we enjoyed a beautiful brunch al fresco at my nana's house 😀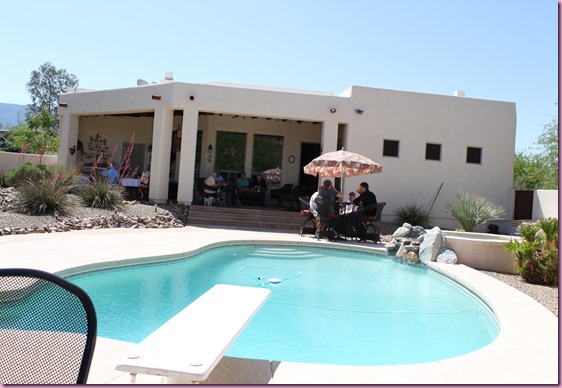 She always makes an incredible spread, and while I love all of her cooking so much, her breakfast is my favorite 🙂
Egg casserole with green chilies and salsa, ham, sausage, apple puff pancakes with fresh whipped cream and maple syrup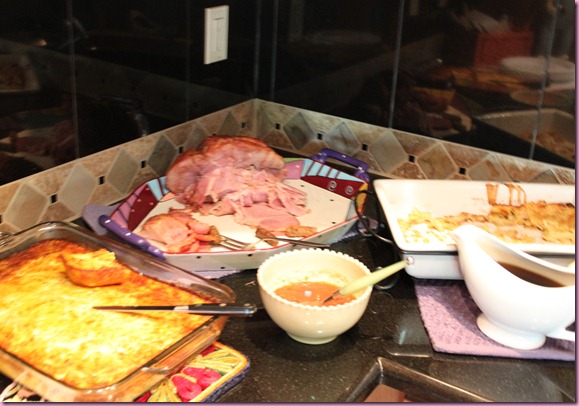 Potatoes, biscuits, ham quiche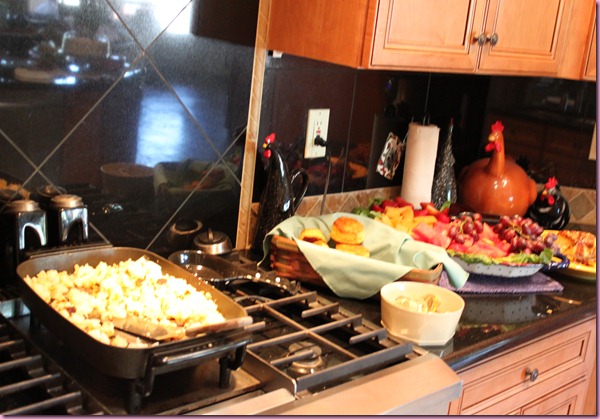 Fresh fruit and gooey homemade sticky buns: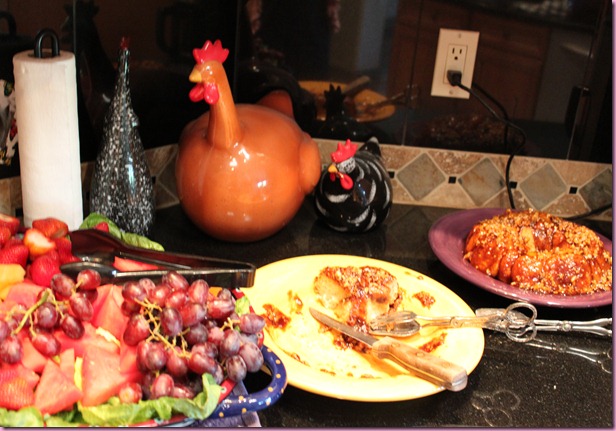 and the best part: the dessert table.
Coconut cake, rocky road brownies, cranberry cheesecake, cherry chocolate cake with chocolate ganache, and peach cobbler with fresh whipped cream.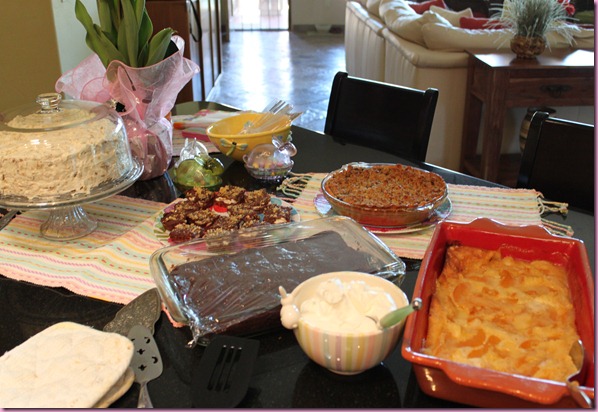 I die.
Plate #1: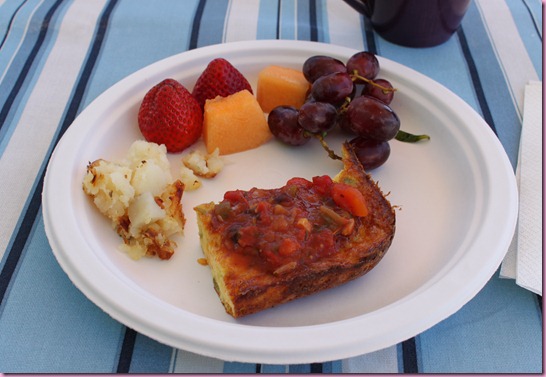 (x2)
I wait for her egg casserole all year. It will blow your mind.
Dessert: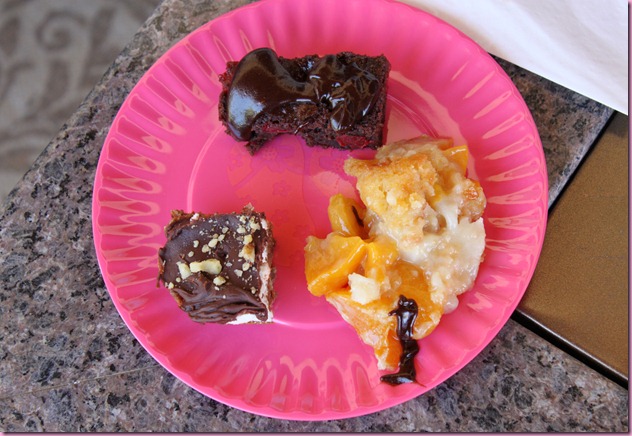 Brosef: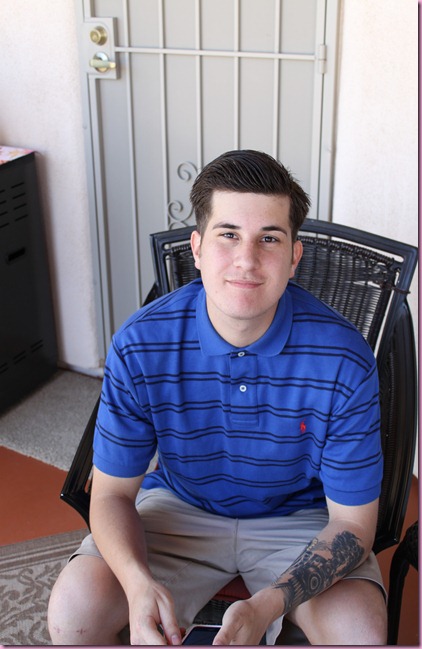 It was great to catch up with the fam, feast on delicious food, and snuggle with my baby cousin and the puppies that were there. Everyone on my dad's side of the family has a white dog! Usually I bring Bella, but today she hung out my my madre's house.
Sammie, my nana's Westie: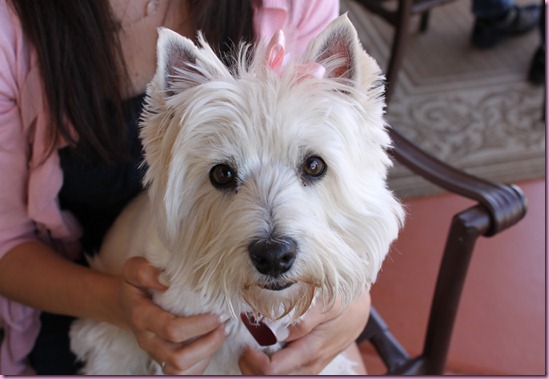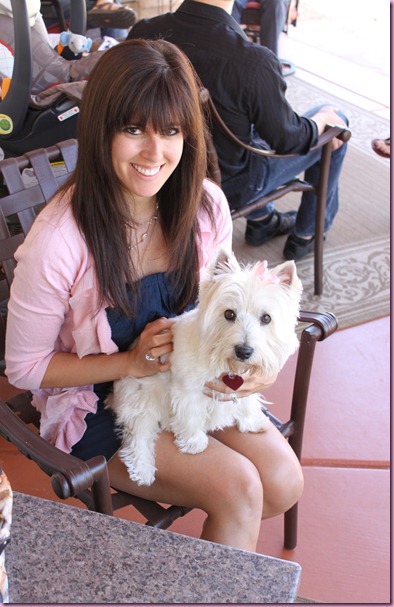 After brunch with Dad's side of the fam, we came over to the madre's, played with new styling wand and went to visit our great grandmother. Now we're ready to eat again and are figuring out dinner plans 🙂
It was a lovely Easter, but the one thing that would have made it better would be if that one guy was here with me 😉
Hope you enjoy the rest of your day and I'll see ya in the morning!
xoxo
Gina