It was a lovely Thursday over here.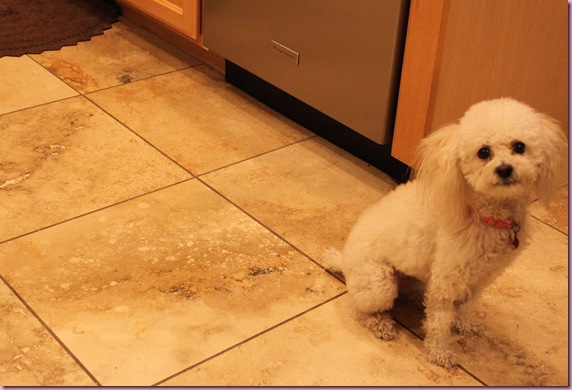 Lots of Bella-snuggling, errand-running and getting things ready for the busy weekend ahead.
After I tested out the Schweaty November Workout –should be up tomorrow am!- I snacked on many Popchips (I used to not like the texture of them, but they've grown on me. kettle chips are still > but the chipotle-lime flavor popchips are AWESOME), and a banana that was on its last limb before being destined to the freezer.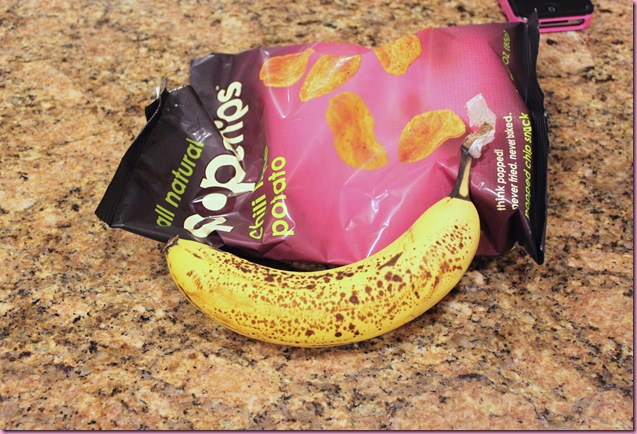 Speaking of last limbs, today I had to use up the beautiful Swiss chard from the farmer's market, so it served as a lovely wrap before it got too wilty: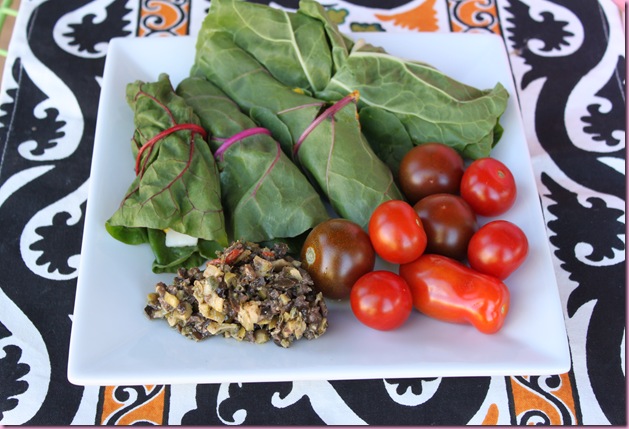 A heated up Sunshine burger, cut into large pieces
+ slice of goat cheese
mustard and ketchup
all rolled up in a Swiss chard wrap: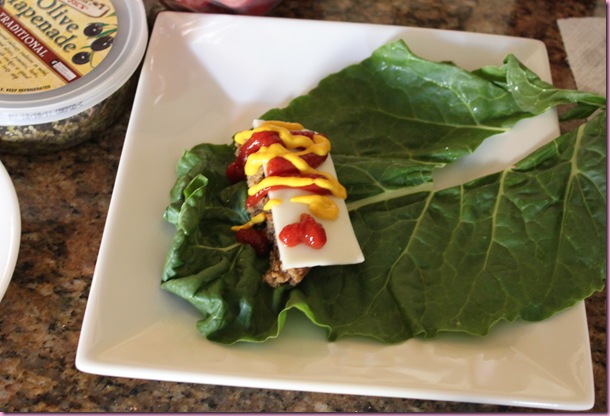 with olive tapenade (TJs) and grape tomatoes.
Sometimes it's fun to get out of the bread box and try something a little different. I've also used collards for wraps, but Swiss chard is my fave, especially rainbow chard.
Going to catch up on X Factor, emails and call it an early night!
xoxo
Gina
Something to think:
"Be kind whenever possible. It is always possible."

-The Dalai Lama
Today's tip: Always warm-up into higher intensities, but stretch after a workout or race. Static stretching beforehand has actually been shown to decrease athletic performance, and by stretching afterwards, your body is able to reap the benefits (full range of motion leading to increased flexibility and injury prevention) since the muscles are already warm.