Hi guys! Happy Sunday 😀 Hope you're having a wonderful and relaxing day <3
I've created a nut butter monster….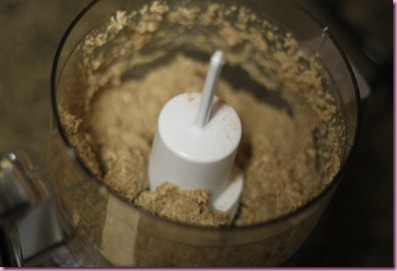 When I realized that I was out of almond butter this morning, I proclaimed that I'd try to make my own.
The Pilot just raised one eyebrow at me. Last time I *tried* to make almond butter, I overheated the Vitamix and our kitchen was full of smoke.
Feeling brave, I decided to give it another whirl.
IT WORKED!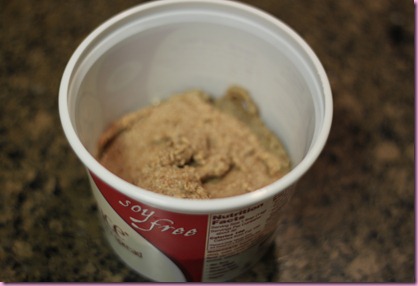 Not only did it *work*, it's redunk 😀
I guess the secret is adding a little bit of oil to the raw almonds?? I whirled the raw almonds around in the food processor for about 5 minutes and when nothing was really happening, I added a small splash of olive oil. A little more whirling + some sea salt, cinnamon and vanilla, and voila! Homemade AB 😀
Have you ever made your own nut butter???
Even though it's Pancake Sunday, I had to use the fresh cinnamon-y almond butter in some bfast cookie dough cereal, topped with an organic peach: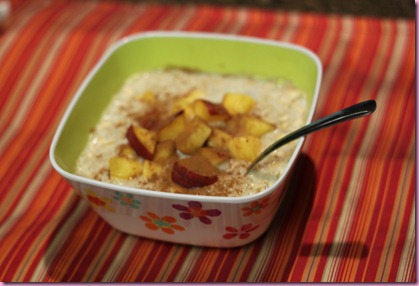 So good 🙂
The Pilot had French Toast and left his plate on the coffee table..Bella finished it for him 🙂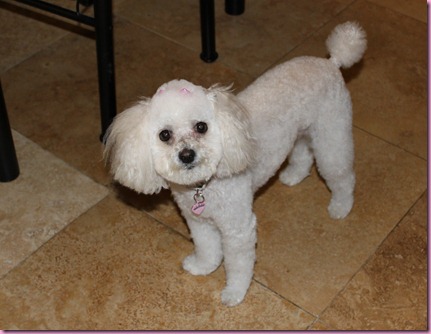 We're all out of order as far as food traditions go this week, because we celebrated Indian Food Wednesday last night [Saturday] 😉
Buffet of glory: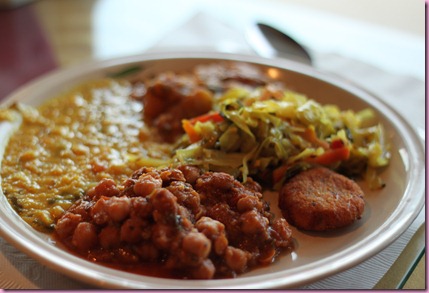 with roti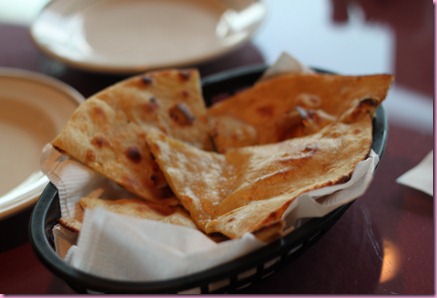 Even though the food was wonderful and my date was seksi, it wasn't quite as fab as our Chicago Indian Feast last weekend 😉
After our dinner, we rented Shutter Island, which was intense and kinda creepy. I had CRAZY dreams last night!
This morning we've been cleaning around the casa and the Pilot has to go into work for a while, so I'll hop on the spin bike at the base gym while he works.
The rest of the day looks like this:
-AT&T (blah)
-Groceries
-GRILL 😀
Hope you have a beautiful Sunday!
xoxo,
Gina