Morning friends!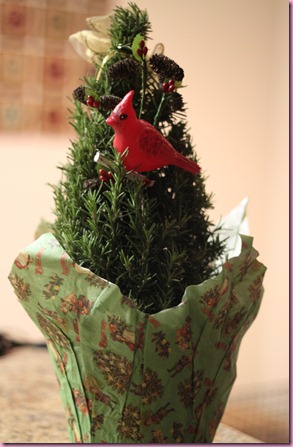 The rosemary tree!
Best Christmas tree everrrrrr

It may be bald before this weekend, though.
What are you up to this week?? Are you traveling, or staying local?
We're going to chill here in T-town. I'm really looking forward to holiday movies and vegan cinnamon rolls

For dinner last night, we had some homemade black bean burgers: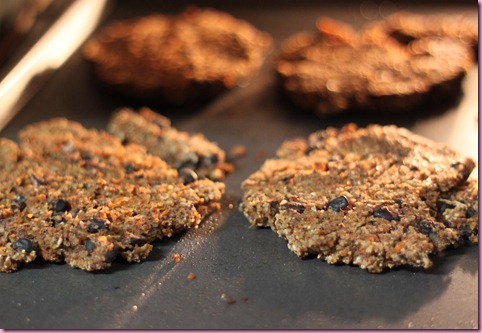 I based them off Emily's recipe and used carrot, onion, 2 cans of black beans (one blended, one whole), cinnamon, cumin, sea salt, pepper, garlic and Bob's Red Mill oats
With b-nut squash fries, salad and avocado: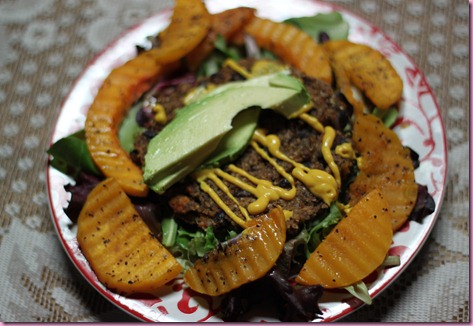 Amazing.
After dinner, I came back to the casa, crashed out and was SO STOKED to make some pre-workout snack in the new kitch.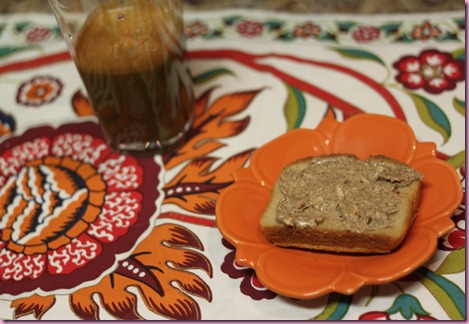 The little things in life, eh?
A juice with a head/stalk/whatever of romaine, a tiny apple and some carrots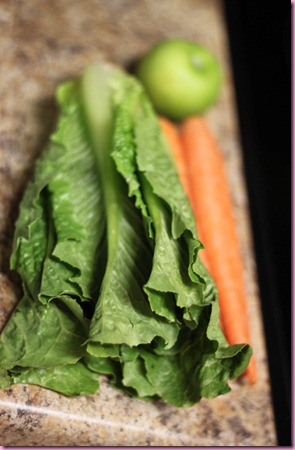 + brown rice toast and almond butter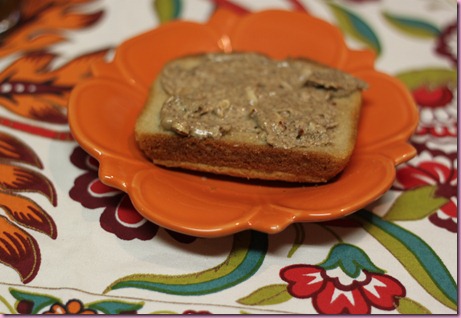 After I gym it up, I'll make the rest of b-fast… it will definitely be including this: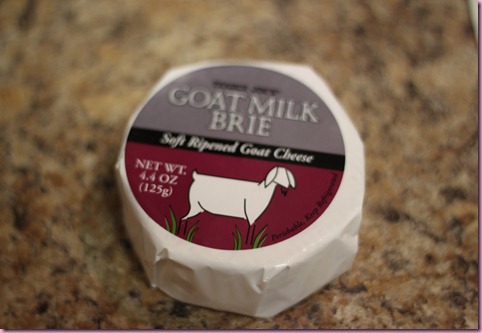 I'm off to get my schweat on and get started on the day's to-dos, but I'll see ya later today!
xoxo,
G
Something to talk about: What's your winter workout strategy? Do you work out more indoors or take it outside and brave the cold? What's your winter workout schedule like?